True to its name, Citywide Lending has many offices throughout Sydney, but its vision is ultimately to see it expand to a national reach.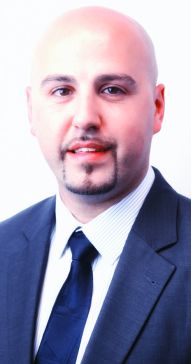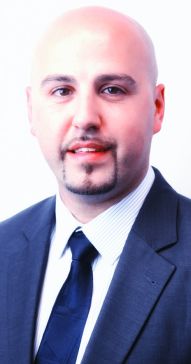 When Rodny Ghalie decided to join the ranks of the mortgage industry, he didn't just want to be a broker - but to create from the ground up, a brand that would one day challenge the likes of franchise giants Aussie and Mortgage Choice.
"That's been the vision from day one," says Ghalie.
And with their eighth office on the way and aiming to reach ten by the year's close, Citywide Lending is well on its way to realising that vision. Next year it will celebrate a decade as a multi-award winning business and in that time seven offices have been planted throughout Sydney, supporting 5000 clients and a team close to 40, including 25 brokers.
The two directors, Sydney locals Ghalie and best friend Jason Mikhail, founded the company in 2006, despite the warnings from those around them that it was the wrong time to start up, with an oversupply of mortgage brokers. After finding their feet in the first few years, the GFC happened.
"We just persevered during those tough times," says Ghalie. "If anything the GFC and even compliance and responsible lending were great for us." He says the result was that only the most resilient were left to compete for clients. "Our business probably grew 300-400 per cent every time the industry had a bit of a shake up." After the GFC, their business saw a huge jump in growth, after which it grew steadily until 2012 and ever since they have been breaking record after record.
Passion for property
So how did it all begin? "I've always had a passion for property," Ghalie says and after hearing about a colleague's plans to become a broker during his time at Optus, he set out to become a qualified broker himself. Mikhail was in property valuation at the time and interested in Ghalie's vision. "I told him, 'I want to create a brand - I want to create a company to rival the big guys,'" Ghalie says.
"Jason's not only just my best friend, he's got a lot of key strengths. We utilised my strengths and his strengths and we brought the business together and we went from there."
And they certainly did. In the past year, the brand has changed to Citywide Lending, Property and Insurance and its services include not only home loans but car and personal loans, property management and sales, construction and development and accounting.
Diversifying happened gradually and cross-selling along with it, after clients mentioned they would happily choose Citywide Lending for products A or B if they were to offer them. "It's fairly easy (to cross-sell)," says Ghalie. "The hardest thing is to get someone's mortgage. When someone knows that you're aware of what they want to achieve and they trust you to give you private and confidential information, the rest is pretty easy." That's where good training comes in.
Developing new brokers
"It comes down to our induction program and our training of new brokers on how to generate leads. Mortgage broking is all about longevity. It's about building relationships which takes more time, but once you get it right, your business is a lot more valuable."
The training is all in-house, guiding brokers through a combination of one-on-one sales, one-on-one monthly meetings, fortnightly sales meetings and quarterly personal development. Ghalie advises new brokers to align themselves with a company that understands how to attract clients for the long-term. "You want to make sure that the company teaches you how to draw business so that way clients are chasing you and you're not door knocking people and I think that's the hardest thing."
And they know their training pays off, Ghalie explains, as they rarely lose a client from their trail book and their brokers not only do one loan with a client, but with their family, friends and their network.
But nothing great is ever achieved without some challenges along the way.
"One of the biggest roadblocks would have to be keeping brokers motivated and driven through the downside because especially in the first two years of a broker's career, it's very inconsistent and they don't have the trail to fall back on." When they are bringing onboard a new broker Ghalie says they look for passion, drive and vision.
"I really believe, especially in our industry, everything can be taught. But you can't teach someone to have drive
- you've either got it or you just don't and that's what we look for." And drive is something that a team needs to have as a whole to be successful. "The success of Citywide isn't just because of Jason and myself," says Ghalie. "It's because of a lot of key brokers that have sacrificed, to help build this dream to make it what it is today."
He says the success comes from the brokers working together with those who often don't get their due recognition - the support staff who look after everything from compliance to loan submissions and the combined effort reaps the end rewards.
"We've saved people losing their house by consolidating them; we've helped people get into their first home that are just newly married and it's their number one investment," says Ghalie. "You're basically helping or teaching someone how to create wealth and when you do that people have this connection with you that goes a long way."
This article originally appeared in Australian Broker issue 12.08.