His team also capitalises on opportunities arising from difficult times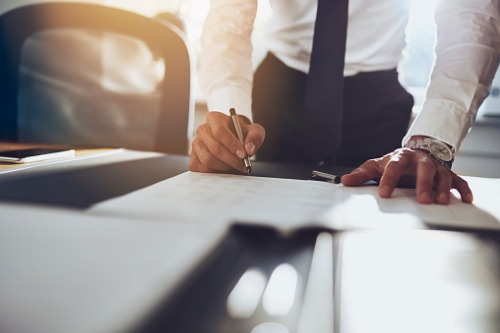 Like any brilliant broker, Bell Partners Finance managing director and MPA Top 100 Brokers finalist Mark Stevenson can explain the difficult task of surpassing $50m-worth of settlements each year in a simple and intuitive fashion.
"I think it comes down to three main factors, which all go hand in hand," Stevenson told MPA.
"First, you need the right referral partners. They should be active and should endorse the services you provide. Second is good systems and processes to allow you to deliver great service and outcomes. And lastly, a lot of hard work. If it was that easy, every broker would be doing it!"
Most of Bell Partners Finance's new clients come off the back of referral relationships the brokerage has built and nurtured over the years. Their clients, just like Stevenson's staff, have access to a variety of digital tools designed to make the lending journey easier to navigate.
"Whether using the old-fashioned way or the latest technology, we don't mind. We want our customers to have a range of options so they can interact with us in the way they feel most comfortable or familiar with," Stevenson said.
While technology streamlines Stevenson's processes, it also imparts him with some unexpected realisations. Just recently, what was supposed to be a simple and short upgrading of business phones with their telecommunications provider became a winding phone chatter that took more than an hour.
"The whole experience highlighted to me what not to do – over promise and under deliver. They tried to sell me what they assumed I wanted without listening to what I really needed or was asking. The whole experience was mildly traumatising!" Stevenson said.
Capitalising on difficult times
According to Stevenson, as a result of the recent property trends in NSW and Victoria, his team, like many, saw their settlement volumes take a dip. However, he believes opportunities arise in such times, and he wants to capitalise on them. His team has gone about it by realigning their business goals, becoming more careful in managing expenses and placing greater resources into caring for their existing client book.
"Businesses can sometimes be too quick to go for big bites in reducing business expenses — salaries and wages — but I feel it's more important than ever during challenging times to stick by those people who you have invested heavily in and who have been there for you during good times," Stevenson said.
"We've always had a strong team approach to finance broking, and during challenges we become stronger. It has also helped having offices in different markets. Over the last 12 months, our Brisbane branch has experienced significant growth."
Hand-on-heart
Despite being a top broker, Stevenson doesn't see himself "as having any more or less power than other brokers".
"I think what is most important is the power we hold as an industry," he said.
"As brokers, regardless of what fringe groups or the media might say, we know hand-on-heart the value we provide to our clients and the important role we play in their financial lives."
"I see my role as doing what I can to support and be involved in worthwhile industry initiatives. We're a resilient and clever group of people, and there are far greater minds out there than mine!"
Apart from expanding into the Melbourne market, Stevenson's immediate plan, following the success of his Brisbane business, is to start coaching new finance brokers – a plan, he said, they didn't have the scale to support until now.
"It's something I'm excited and passionate about," Stevenson added.