His goal to write $100m in his third year didn't change though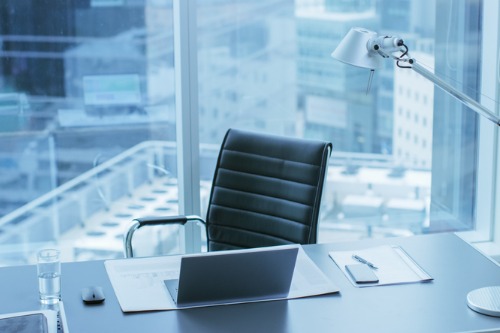 In an ironic kind of way, Simple Easy Finance director Richard Khuong entered the broking industry and found it to be anything but simple and easy.
The 2019 MPA Young Guns finalist told MPA that he came in thinking the industry would be a lot easier than he expected. "My focus was to become one of the top brokers across the country for first home buyers or investors" Khuong said.
"I was very optimistic that my family, friends, and past colleagues would jump at the chance of me refinancing their home loans. How wrong I was in underestimating that there were so many policies and procedures to understand from each lender on top of trying to know the first home owner grants across the nation."
"There is certain uneasiness with those closest to you when they disclose their personal financial circumstances," he added.
Change of segment
Like his perception on broking, his target market shifted too. Upon coming into the industry, Khuong had his mind originally set on first home buyers and first-time investors. He had purchased his own home and invested in a number of properties and felt equipped with the right knowledge to support the particular market segment. However, after almost two years in the business, Khuong realised that he connects better with property investors with portfolios between $1m to $5m.
On the path to complete his studies to become a certified property investment adviser, Khuong has gained knowledge on credit policies and learned to understand what it's like to be in the shoes of property investors.
"Mortgage broking requires you to build trust with your clients, and more often than not, you connect with people who are in similar situations as you," he said.
Khuong hasn't given up first home buyers or investors. He hired a loan consultant that specialises in supporting the group. But whether servicing first home buyers or property investors, he is always all about doing what he says he'll do and finding the right financial solution.
"I'm probably my own harshest critic. So if I feel something is remotely going to be an issue, I will try to proactively address it."
One remains unchanged
If there's one thing Khuong didn't change in his business since the beginning, it would be its goal. He had set his mind on writing $20m in his first year, $50m in the second, and $100m in the third. Each goal will then be broken down over a ten-month period to derive a monthly target. The other two months serve as a buffer he uses to either take a holiday or some downtime.
"I think having a specific loan size target helps me unlock my specialisation of working with property investors with portfolios between $1m to $5m," he said. "I do keep track of other metrics now, but monthly loan amounts are up there."
As his business enters its third year, Khuong knows that his goal to write $100m loan settlements is nowhere near possible to achieve without any support. He is now working on various models of growing a team of loan writers, consultants and processors, and has invested on the marketing front to generate leads.
He also gets motivation from being an MPA Young Guns finalist and the FBAA Mentee of the Year. Being a self-employed broker, Khuong sometimes can easily feel dejected when he compares himself to top brokers who submit over $100m annually.
"These couple of awards help more on the mental side. I can tell myself that I'm doing not too bad of a job for someone who is relatively new to broking," Khuong said.
"Winning that mental challenge is a massive accomplishment."