Papas gave me money for race car lessons and IT help, says figure at centre of repayment demands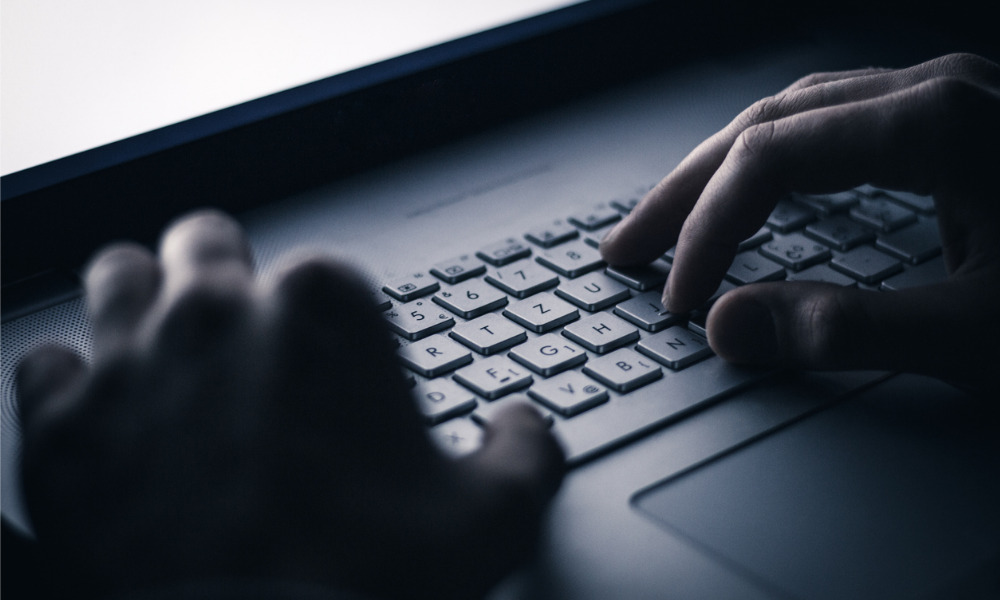 Westpac is demanding that the cousin of alleged Forum fraudster Bill Papas pay back nearly three quarters of a million dollars transferred to his personal bank account from a Forum account that was subject to a freezing order by the Federal Court.
On Sept. 23, MinterEllison senior associate Anthony Sommer, acting for Westpac, sent a letter to Eric Constantinidis ordering him to repay $720,000 he received in two payments in July, according to a report by The Australian.
Papas and his company, Forum Finance, have been accused of defrauding at least $400 million in loans from Westpac, French bank Société Générale and Japan's Sumitomo Mitsui Banking. Papas and Forum's accounts have been subject to freezing orders during the investigation into the alleged fraud.
However, Constantinidis' lawyer, Bill Parsons, said the money did not belong to Westpac and was repayment of legal fees paid on Papas' behalf and money owed to Constantinidis and his companies.
In July, a trading account on online brokerage Macrovue held by Palante, a company owned by Papas, made the payments to an account in Constantinidis' name, according to a report by The Australian Financial Review. Constantinidis' company, OurKloud, would later buy parts of Forum Group from administrators who were later ousted by Forum's creditors.
"Palante, in effect, received money misappropriated from our clients and held that money on trust for our client. In part, that money was held by Panante in the Macrovue trading account," MinterEllison said in the letter to Constantinidis. "Our clients contend that the shares acquired through Macrovue and the money held by Macrovue was held on trust for our clients. Consequently, our clients' position is that they have a proprietary interest in the amount paid and that you, prima facie, hold that money, or the traceable proceeds of the amount paid, for our client."
Papas assets were put under freezing orders on June 28, The Australian reported. His transfer of the money to Constantinidis is now the subject of a contempt of court charge for breaching those orders. On Wednesday, Federal Court Justice Michael Lee issued an arrest warrant for Papas, who fled to Greece in June and remains there currently.
Read more: Papas is lying about assets – Westpac
"In the circumstances that the amount paid was paid to you in breach of the freezing order, as you are (at least now) aware, our clients regard you as obliged to return that money," MinterEllison told Constantinidis in the letter. "Our clients will consider payment of the amount paid into the Federal Court of Australia as suitable means to repay the money so as to ensure that it is held pending the outcome of the proceedings. In those circumstances we demand that you identify with precision the present location of the amount paid, and precisely what has been done with the amount paid."
The letter warned Constantinidis that Westpac reserved the right to commence legal action against him.
However, Parsons rejected the assertion that his client owed Westpac the money. In a letter to MinterEllison, he said that Constantinidis was not aware of Forum's insolvency until July 11, The Australian reported.
"As of February 2021, Mr Papas or his companies had accumulated debts to our client of $1,265,000 for a range of services and commissions, as well as a payment that our client had made for the repair of a racing car for Mr Papas," Parsons wrote.
Read more: Papas dumped by lawyer
Parsons' letter itemized the money owed to Constantinidis by Papas and his companies, including $150,000 to repay Constantinidis for legal fees and $300,000 for IT work, as well as repayment for the race car repair and race car training, according to AFR.
Parsons said that on June 30, Constantinidis received a call from Papas asking him to pay the legal fees. Papas said he did not have access to a computer and would repay the money. That amount was repaid on July 2, according to Parsons. However, he said that Constantinidis did not expect the second payment, for $570,000. Papas later phoned Constantinidis to ask him to pay another $100,000 in legal fees. The balance of the money was a partial repayment of what Papas and his companies owed to Constantinidis and his companies, Parsons said.
"Our client was not aware of a freezing order when he received and made the payments referred to above, nor was he aware of the allegations of a trust for the benefit of Westpac Banking Corporation that you allege," Parsons wrote. "Nor indeed was our client aware, when the above monies were received and paid, odf any insolvency event affecting Mr Papas/the Forum companies, let alone questions of major fraud."
Despite repeatedly saying he would return to Australia, Papas remains in Greece. As of late July, he claimed he needed money for airline tickets in order to return.