Robert Trewin's 16-month-old son passed away in 2010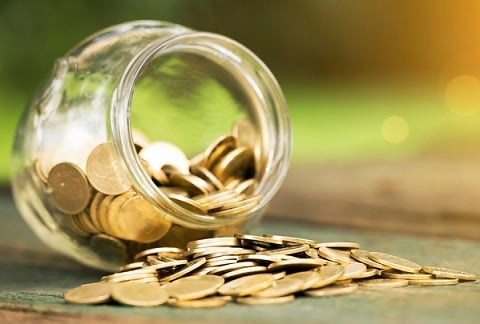 The tragic passing of a mortgage broker's 16-month-old son in 2010 spurred him to launch a foundation to raise funds for research into sudden and unexplained death in children, which reached the milestone of $1million in donations this month.
Robert Trewin has now partnered with a local Telstra store to create a unique event for the Cooper Trewin Memorial SUDC Research Fund: Cooper's Cruise for a Cause.
The 2017 AMA Broker of the Year - Insurance (Mortgage Protection and Life), Trewin told MPA his long-time client Brendan Roylance, owner of the local Bairnsdale and Lakes Entrance Telstra stores, suggested the prospect of running a fund-raising event for Cooper which he would support financially and by getting Olympic gold medallist Duncan Armstrong as keynote speaker.
On board with great athletes
After Trewin and Roylance came up with Cooper's Cruise for a Cause - a four-hour intimate boat ride on the picturesque Gippsland Lakes - the idea got the support of Trewin's good friend and Peels Cruise owner James Peels.
"James generously donated the use of the Thunder Bird to the value of $4,000 for the event. Peels Cruises have always supported our events and James personally knew Cooper and has rallied behind our foundation," Trewin said.
The event will take place on October 25. On board the Thunder Bird, attendees will spend an afternoon of catered dining, raffles and auctions with special guests Duncan Armstrong and AFL great Ray Chamberlain. The event aims to raise over $20,000 on its maiden voyage.
A broker as well, Ray Chamberlain got help from Trewin when he was starting out in the industry. "He is an absolute character with many interesting stories. When I asked Ray if he could come and do this for Cooper there was absolutely no hesitation and he was also prepared to speak to the AFL to take a week off umpiring for Cooper," Trewin said.
Limited seats
Cooper's events always seem to sell out immediately, according to Trewin. Cooper's Cruise for a Cause has been limited to 140 seats, but as early as now, people from Melbourne and Canberra are already coming in for the event even though it hasn't been advertised yet.
Anyone who's interested to attend Cooper's event in October or to be one of its sponsors, which could be by supplying food and drinks, can send a message at [email protected].