One commentator says broker numbers could reduce and things will "get tougher"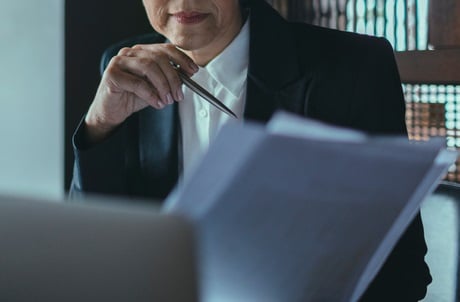 by Rebecca Pike
The final report of the Royal Commission was handed down yesterday afternoon, with some strong recommendations affecting broker pay.
Speaking after the release of the report, treasurer Josh Frydenberg confirmed the government would be taking action on all of the recommendations.
This 'action' includes the complete abolition of trail commissions for brokers, as well as volume-based bonuses.
It also includes the introduction of a best interest duty for customers, which the Combined Industry Forum (CIF) was already introducing for the broker industry.
The report recommended eventually removing upfront commission. Frydenberg said there would be a review in three years to determine the impact on this, considering previous reports had recommended otherwise.
While there is still a lot to be done before the 1 July 2020 cut off of trail commission, brokers, industry associations and wider supporters are understandably concerned about the impact these changes will have.
Steve Mickenbecker, Canstar's group executive of financial services, has said mortgage brokers won't be going anywhere, but the numbers could reduce.
He added, "The two intermediary groups, financial planners and mortgage brokers, look to be taking the brunt of the whole formal recommendations approach.
"The fees and trails people have been getting from banks, try justifying that and getting that from the borrower who's already stretched. It's going to get a lot tougher.
"The level of commissions that brokers might have earnt in the past, it's going to be very difficult to stay in this environment. That must lead to the law of supply and demand, it's going to be a less lucrative industry so the number of brokers must decline that will push people back into the bank channels."
Mickenbecker said smaller banks and lenders are reliant on the broker channel, so there might have to be changes to survive.
"There will be brokers around there's no question. I think we do have to test just how many consumers are prepared to pay a broker," he added.
"We would have to think that online origination platforms are going to have to get better and get better fast to survive in a declining distribution model.
"Then obviously we don't want to see a destruction of competitiveness, we want to see competitiveness increasing. I think people will have to invest heavily and fast in online originations."