Proposals designed to drive growth even further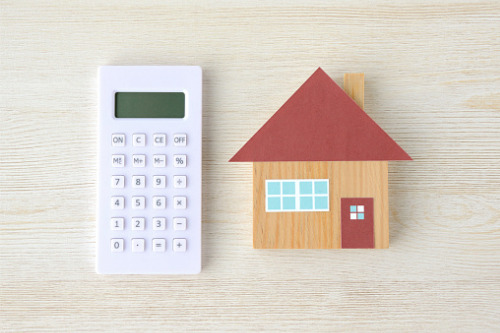 The Real Estate Institute of Australia is calling for interest payments on mortgages to be made tax-deductible for first-home buyers. The proposal is one of several by the industry body designed to bolster the property market in a post-COVID world.
REIA has outlined 12 key issues and priorities for the property market to be addressed in the May federal budget, according to a report by The Australian.
Four out of five agents surveyed by REIA last year said that current COVID-19 policies, such as JobKeeper and eviction moratoriums for COVID-impacted Australians, should be extended.
REIA also called for voluntary super contributions, an earnings assessment for first-home buyers that could be used to access the credit, and an expansion of the federal government's First Home Loan Deposit Scheme.
REIA President Adrian Kelly said that policies were needed to continue to foster growth in the property market and help market players as the country emerges from the COVID-19 pandemic.
"Wherever you are in the housing market – an agent, tenant, buyer, investor or vendor – there should be support for you in the next federal budget to have confidence to succeed in a COVID-normal Australia," Kelly said. "REIA estimates [making the interest portion of mortgage payments tax-deductible] would provide a benefit of around $4,000 per annum to Australia's first-home buyers, which NHFIC places at around 15% of the housing spectrum."
Kelly said that at least six other nations in the Organisation for Economic Co-operation and Development had a similar incentive.
Read more: What does 2021 hold for property market?
First-home buyers were the most active market segment last year, with low rates, falling prices and a raft of government stimulus programs making homebuying an attractive prospect, The Australian reported. Economists expect that boom among first-home buyers to slow this year, particularly as investors come back into the market and prices rise a projected 5%.
Kelly called for greater financial support for the real estate industry, which was hampered by social distancing rules in 2020. REIA is also looking to help agents manage their cash flow in response to the impact of the pandemic, The Australian said.
"We're proposing a kit that is a predictive tool to assess a business's viability, and while the kit can be used at any stage of the business life cycle, it is particularly useful to prevent financial stress," Kelly said. "Assistance from $2,000 to $5,000 per agency will allow for the individual advice from a trusted advisor to improve financial viability and productivity, which will assist in the government achieving a higher economic growth rate than would otherwise be the case."