New financial year brings additional charges and regulations as Treasury predicts number to more than halve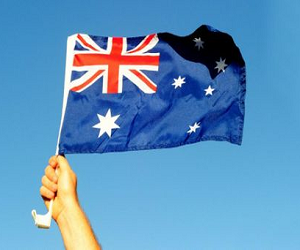 New financial year brings additional charges and regulations as Treasury predicts number to more than
halve
Capital controls, bank lending standards and foreign buyer taxes could "wind back the clock to 2015", international real estate portal Juwai.com has warned.
The new financial year has hit foreign buyers with increased stamp duty - 8% in NSW and 7% in Victoria - as well as a new vacancy tax and 50% cap on off-the-plan properties sold to non-residents.
Lending to foreign buyers remains extremely tight, brokerage Alliance Mortgage Solutions told MPA with just a handful of non-banks continuing to lend to borrowers at relatively high rates. Additionally, the fall in the Chinese renminbi has made Australian property relatively more expensive.
Speaking in May, Australian Treasury Secretary John Fraser noted that "the number of all foreign investment applications for residential housing has fallen from 40,000 in 2015 16 to an expected 15,000 in 2016 17."
Australia is falling behind globally
The warning by Juwai.com chief of operations Sue Jong was part of an otherwise optimistic report on Chinese investment in real estate abroad, which hit $133.7bn in 2016
Australia remains the second most popular destination for real estate, after the USA, but Jong observed that "investment flows have decreased markedly from their peak, while remaining strong by historic standards."
Globally, Juwai.com expects 2017 to be one of the top three years on record for Chinese investment, arguing that there is still plenty of pent-up demand to invest in China. Relative to population size, Chinese investors own less real estate than Slovenians.
It's far from guaranteed that the Australian Government's measures will reduce foreign buyer demand. Writing in MPA, Juwai.com's Australian head Jane Lu suggested fewer than 5% of their clients would be hit by the tax, many of which were wealthy enough not to care.
Brokers diversifying away from the sector
A further fall in foreign buyer numbers would be a further nail in the coffin for brokers working with this group.
Back in 2014, industry rankings such as MPA's Top 100 Brokers report were dominated by brokers working with foreign buyers.
Whilst many of these brokers remain in the industry, they have had to make major changes; Alliance Mortgage Solutions, one of this year's MPA's Top 10 Independent Brokerages, saw 35% of their business affected and have introduced client fees in response.
Other Top 10 brokerage N1 Loans, part of ASX-listed N1 Holdings, has diversified into real estate, using real estate agents to drive customers to their brokers. "We've had this plan for 18 months to diversify, CEO
Ren Wong
told MPA "our aim is to have mortgage broking revenue less than 50% of the overall revenue competition."