Downer builds 65 electric passenger trains in Queensland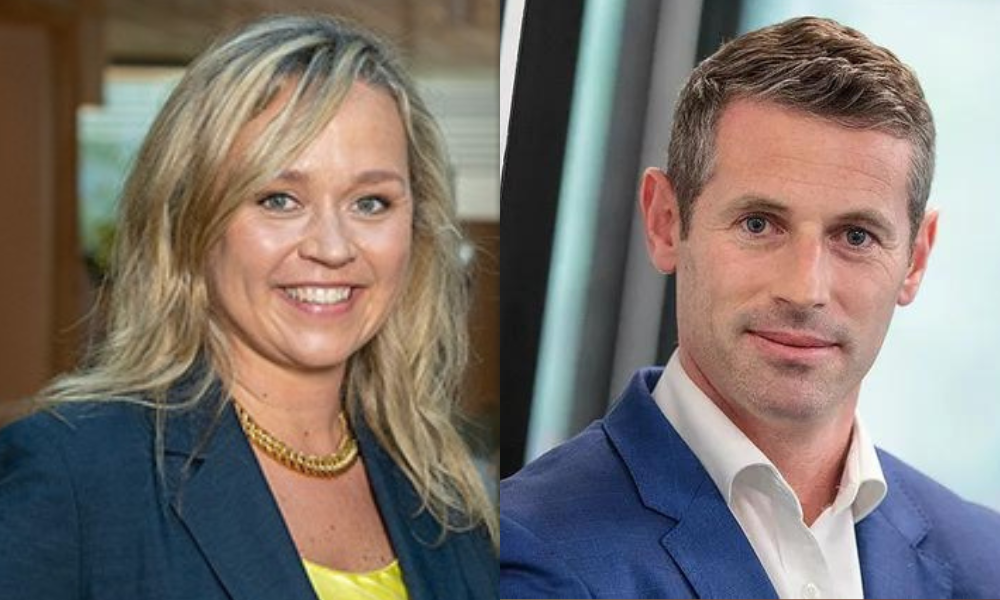 The Commonwealth Bank of Australia has supported Downer EDI Limited to complete a train manufacturing project using its first ever Green Bank Guarantee facility.
Downer, a leading integrated services company that designs, builds and maintains assets, infrastructure and facilities in Australia and New Zealand, completed the Queensland Train Manufacturing Program (QTMP), the largest investment in rolling stock in Queensland's history.
The company was selected by the Queensland government to deliver 65 six-car electric passenger trains, construct a purpose-built manufacturing facility and a new rail facility, as well as to deliver the ongoing maintenance.
Downer has able to secure the project using a $276.7 million syndicated Green Bank Guarantee facility from CBA, the first such standalone facility in Australia.
The Green Bank Guarantee gives assurance to the Queensland government that the work will be completed. Downer's Green Bank Guarantee facility is also the first such facility to be aligned to the 2023 update of the Green Loan Principles from the Asia Pacific Loan Markets Association (APLMA).
A bank guarantee facility qualifies as green when the underlying project it supports provides clear environmental benefits and meets green criteria as defined by market principles.
The electric trains and associated manufacturing and maintenance facilities that underpin Downer's QTMP project qualify as green under the APLMA Green Loan Principles' (GLPs) "Clean Transportation" criteria, which is defined as electric modes of transport that advance the economy's transition to a net zero future.
"Sustainable finance instruments like Downer's Green Bank Guarantee facility have a critical role to play in facilitating big infrastructure projects that form the foundations of our future net zero economy," CBA executive general manager global client solutions Deborah Leerhsen (pictured above left).
She said CBA was incredibly proud to work with Downer on such an innovative sustainable finance solution that recognised the green credentials achieved by the electrification of the underlying project while providing assurance to the Queensland government.
"Transportation accounts for around one fifth of Australia's emissions, so shifting to fully electric passenger trains to reduce our carbon dioxide emissions will advance Australia towards its net zero by 2050 target," Leerhsen said.
The innovative transaction builds on Downer's longstanding commitment to sustainability. An early supporter of sustainable finance in Australia, Downer issued a sustainability-linked loan in 2020 when only a handful of other companies had tapped that market.
"Downer is proud of its reputation as an innovator in working with partners on sustainable financing solutions for its projects," said Downer Group CEO Peter Tompkins (pictured above right). "This facility is another important demonstration of Downer's commitment to decarbonisation and the value we can bring to our customers."
Tompkins said Downer had a critical role to play in the transition to a low-carbon future.
"We have the unique skillsets, expertise and experience to help our customers' journeys towards achieving their net zero commitments – and we look forward to delivering a number of energy efficiency solutions across the QTMP project."
Companies use bank guarantees, also referred to as performance bonds, to give their customers assurance that contracted work will be completed. In the event the company is unable to deliver its contractual obligations, the bank providing the guarantee will pay a pre-agreed amount to the customer to allow it to cover its additional costs.
The Green Bank Guarantees will be managed by Downer under its newly established Green Finance Framework, detailing its alignment to the GLPs and why bank guarantee facilities are essential for future low-carbon large-scale infrastructure projects, such as the QTMP.
Downer will manage and report on the Green Bank Guarantees issued under the framework to ensure it continue to align with the GLPs. If the guarantees are called and the facility is converted to a loan, the loan will be managed as a green loan due to its continued alignment to the GLPs.
CBA served as Sole Green Coordinator on the transaction, which included a syndicate other banks.