MPA talks to ANZ about the after-sales service products that could boost your business client base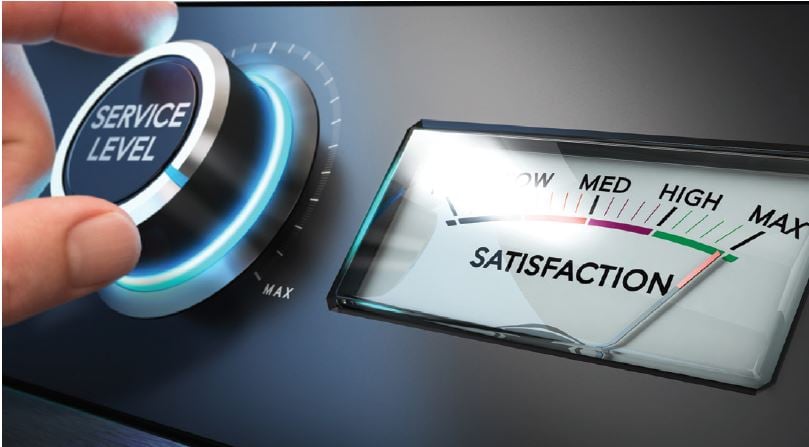 MPA talks to ANZ about the after-sales service products that could boost your business client base
It goes without saying that telling your client their loan has been settled is one of the highlights of being a broker, but what about after the deal? MPA explores with ANZ why taking the conversation beyond the loan settlement is so important for you and your clients, and what tools are available to help business owners grow. As ANZ's general manager of commercial origination, Cosi De Angelis, explains, sometimes you need to go beyond banking to help businesses get running and growing.
Stickier clients
So why embrace the after-sales conversation? One reason is to increase 'stickiness' – the stickier the customer, the better it is for both brokers and banks. "You can run at a million miles an hour, putting on hundreds and thousands of new customers," says De Angelis, "but if you're not looking after your customers and you're losing the same amount of customers at the back end, the model won't be successful."
De Angelis says that while it's a phrase often heard in banking, having 'a customer for life' is still the ultimate goal, as it benefits both the broker and the bank.
Logically, if you can look after more of the financial needs of your customer, they are less likely to be pulled away by other services, and you'll save time by not having to look for as many new leads. "Finding new customers is hard work, so looking after your customers that already trust you is much easier. But if you don't look after your customer, somebody else will."
Simplifying business
De Angelis explains three service opportunities that brokers can offer their ANZ loan clients: Employment Hero; Be Trade Ready; and Business Ready.
"We've collaborated with Employment Hero, and it's basically to provide an all-inone HR/payroll/benefits program for these small businesses – for their staff and to help them manage HR."
The program is designed to save business owners time and money and cut back on the paperwork involved in this area, which can be complex due to variations between states. "They manage all of that for small businesses, allowing them to generate new contracts of employment, all in one place."
Be Trade Ready is a digital tool for Australian businesses who may be planning to expand overseas but may not know where to begin. Features include being able to benchmark themselves against other businesses that have already successfully expanded into new markets, and create a personalised international business plan. These tools could be applicable not only to a broker's business clients but even to residential clients such as first home buyers who may also be running businesses.
"It's available to all those brokers' clients who might be in business, whether they're a first home buyer or self-employed," says De Angelis. "Whatever they are, brokers have access to these products for their customers."
ANZ's Business Ready, powered by Honcho, allows people to set up their business in a single day. "It allows them to set up their business by registering for an ABN and a business name; setting up domain names, websites, business logos, and even setting up their ANZ bank accounts.
"If a broker has got that at their fingertips and they can do that for their customers who are looking to set up small businesses, it makes them look like a superstar. So if we can help brokers delight their customers, we hope that those customers will be ANZ customers."
SMALL BUSINESS AND THE BUDGET
Of all businesses in Australia, 99% are small businesses and contribute $380bn to the economy. The government intends to create a more desirable environment for Australian businesses to thrive in by easing their tax burden, according to its budget for 2017/18. The government is set to extend the $20,000 instant asset write-off for a year until 30 June 2018. It also plans to lift the turnover threshold five times higher than was originally available, to $10m.

Source: Budget 2017/18
Expanding the conversation
De Angelis stresses that banking isn't all about debt. "Somehow banking has become about debt. These are the kinds of programs that we can help brokers put around their customers to make them stickier," he says, explaining that they may become so sticky that they may choose to stay with a lender even if interest rates rise or another lender has a cheaper rate, because they hold the additional benefits from these programs in high regard.
"Because of the work we've done with the broker to put these other products around the customer, they won't leave, and therefore it protects the broker's future revenues," De Angelis says.
"Customers hate changing banks – it is a nightmare. So they do it as a last resort when we've made them really upset – and if we put services around them that make them happy, then they won't leave and we won't have to put them through the hassle of having to change banks. They hate it just as much as we do.
"The best brokers in the market talk to a customer about all their needs, not just their lending needs."
MESSAGE FROM OUR SPONSOR
ANZ works with you to find complete financial solutions across mortgages, commercial banking and asset finance. Our comprehensive suite of flexible products can help your clients achieve their business goals.
ANZ values the third party channel because customers choose to use brokers and understand the benefit that customers get when a broker can assess the market overall and make the best decision for their needs.
Your clients will be introduced to a local ANZ relationship manager who will meet with them, with yourself, to provide them with a complete tailored financial solution to meet their needs.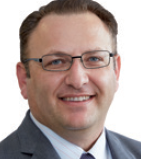 Cosi De Angelis
General manager
commercial origination,
ANZ