Tightening bank appetites, the economic impact of COVID-19, and regulatory changes have all presented challenges over the past year, but La Trobe Financial's Cory Bannister sees a strong future for brokers and non-banks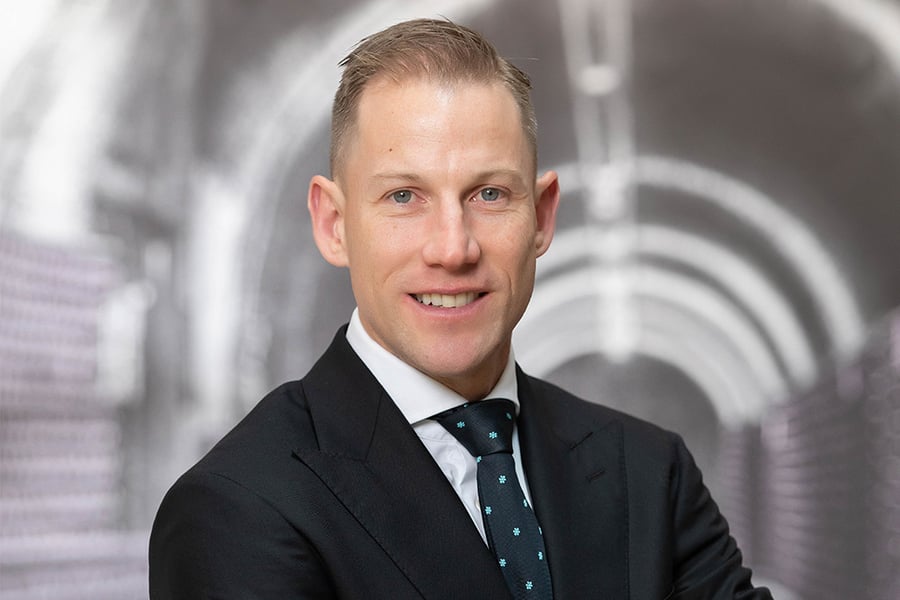 Looking back on 2020 as a year filled with uncertainty, complexity and challenge, La Trobe Financial's chief lending officer, Cory Bannister, also reflects on the opportunities it provided. Quoting ex-British prime minister Winston Churchill who said "never let a good crisis go to waste", Bannister says La Trobe Financial prides itself on seizing those opportunities and finding solutions.
"History has shown that during times of challenge, ideas are born and progress is made, and, to that end, we have been working extremely hard on a number of exciting initiatives that we will roll out in 2021," he says.
Thankfully, the non-bank was prepared for some of the changes COVID-19 brought. It had already deployed a remote loan writing technology platform and strategy before the lockdowns began in March 2020, meaning that it could remain online and open for business throughout. Furthermore, with 100% of its staff based in Australia, the lender did not experience the business interruptions that affected many others with offshore sites.
Bannister says the international border closures have actually fast-tracked many businesses' abilities to become "borderless".
"Due to COVID-19, we've mastered video conferencing technology, and everyone from your children to your grandparents can 'Zoom'," he says. "We feel this is a great opportunity for brokers to expand their business reach, accessing clients in other states based on referrals for their business capability.
"The video conferencing phenomenon has also aided non-bank financial institutions [NBFIs], who have traditionally relied on relatively small – in comparison to the major trading banks – sales forces and marketing budgets. NBFIs can now do this much more efficiently, which we are certainly excited about."
Non-banks will play important role
With the recovery from the pandemic expected to take some time, Bannister says this also provides an opportunity for both brokers and non-banks to offer solutions to struggling Australians. He believes broker market share will receive a major boost, as history tells us that complex and confusing environments provide tailwinds for brokers. He also anticipates that the market share of the non-banks will head back up to 10% and beyond.
"The reverberations from this critical event are likely to be felt for at least the next two years as government stimulus stops, international travel remains on hold, and we all adjust to a new normal," says Bannister.
"However, we know that Australians are incredibly resilient, and often they just need a helping hand through difficult periods – this is where we anticipate a further increase in demand for non-bank loan funding."
But that's not the only factor pushing more borrowers to non-banks. As we move forward, Bannister says one of the biggest trends he expects to see in 2021 has already been unfolding for two years: the persistent tightening of bank acceptance criteria. This has caused much consternation, confusion and uncertainty for brokers, not to mention frustrating approval delays for customers.
Again, there are opportunities here, as he says this is driving more business to brokers and validating the broker proposition.
"Today's 'specialist', 'underserved', 'over-looked' and 'non-standard' borrowers were likely to have fitted bank acceptance criteria of the past decade," Bannister explains.
"Currently, the major banks are pursuing a much narrower and borrower-specific segment of the market. We expect this focus will only intensify should the proposed change to responsible lending guidelines be passed as per the recent government draft.
"This will be positive for our natural borrower cohort; however, it leaves a large segment of the mortgage market overlooked. We are terrifically positioned for this segment of the market and expect NBFIs will play one of the most important roles in the mortgage lending space over the next three years."
All in on the broker channel
The third party channel makes up 97% of La Trobe Financial's originations, and the non-bank has continued to focus on ensuring the approval-to-settlement process is as streamlined as possible. In supporting brokers over the past year, it has ensured a 100% digital service, with digital VOI through IDYou and ZipID, DocuSign in place for loan documents, DigiDocs for mortgage documents, and tech upgrades, including the Supporting Docs capability on ApplyOnline.
The lender also augmented its automated Valuation Hub, enabling brokers to order valuations through the broker portal. The portal itself also now includes live tracking, providing brokers with "up to the minute" updates on loans, as well as direct access to a 150-strong team of credit analysts.
"We are all in on broker, and that's why we are laser-focused on ensuring the broker industry is successful, and that we continue to offer a superior customer experience for them and their clients," Bannister says.
He adds that he is looking forward to the year ahead and getting back to what the lender does best: "helping brokers and their clients find financial solutions when they need them the most".
On top of the economic challenges and changing bank appetites, brokers also have regulatory changes to deal with. The best interests duty was introduced at the start of the year, and there are also potential changes to responsible lending obligations.
Bannister expects the impact of these changes to be neutral, explaining that in the case of BID the majority of brokers are already operating to a standard that meets the requirements. If anything, he says, the impact on the industry will be positive and a catalyst to move brokers up to more than 70% market share.
"Brokers can now say to their customers, 'I must act in your best interests as I am obliged to by law', and this is something the banks simply cannot say," he says.
As La Trobe Financial continues to support the broker industry through these changes and any future challenges, the non-bank recently hired 18 new credit analysts and has been working on new initiatives to be released later this year.
"We would also like to take the opportunity to thank brokers for their ongoing support over many decades, but particularly over the past year. Together we have made a tangible difference to many," Bannister says.
WHO IS CORY BANNISTER?
Cory Bannister has spent over two decades at La Trobe Financial since joining the business in January 2000. Across that time, and in addition to his leadership of the Real Estate Credit Division, he has served in senior roles across the business, including in the Collections and Credit Fund teams.

Under Bannister's stewardship, La Trobe Financial has been the recipient of multiple lending awards, including Best SMSF, Best Non-Residential, Best Non-Bank Lender from Money magazine, and Best Non-Bank Lender Asia Pacific four years in a row.

Now chief lending officer in the Real Estate Credit Division, Bannister is responsible for approximately $1bn per month in loan originations. He is one of Australia's leading authorities on non-bank, specialist credit, having led the asset origination strategy and credit business at La Trobe Financial since 2015 as deputy lending officer. In that time, he has overseen the increase in annual origination volumes from $3.2bn p.a. to $11.8bn p.a. in FY20.

Bannister is chairman of the Origination and Credit Committee, a member of the Executive Committee, Chairman of the Large Loan Sub-Committee and a member of the Asset and Liability Committee. His standing in the industry is confirmed by his recent repeat recognition in the MPA Mortgage Global 100, which honours the industry's highest achievers across the US, Canada, Australia, New Zealand and the UK.