Scottish Pacific's head of international finance explains why new types of finance are emerging as business owners turn away from using property as collateral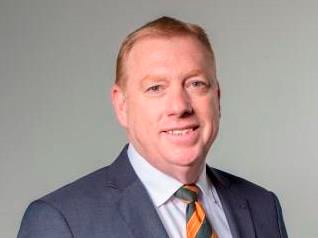 Scottish Pacific's head of international finance explains why new types of finance are emerging as business owners turn away from using property as collateral
Traditionally Australian SMEs or owner-operated businesses have looked to equity in property, often the family home, to help secure funding facilities to support the working capital requirements of their business.
However, for businesses looking to grow, their need for cash flow can quickly go beyond available equity.
This is a real issue in today's environment, with property prices plateauing and many business owners (particularly younger entrepreneurs) choosing not to own properties and to invest in their business instead.
This creates a challenge for many SMEs, one that is often addressed by utilising debtor finance and trade finance, which is widely used across Australia.
However, sometimes debtor finance alone may not meet this challenge or may not be applicable for the industry in which the business operates.
SMEs know they must squeeze as much as possible from their balance sheet and protect against the impact of bad debt and slow or delayed payment.
Debtor and trade finance providers, ourselves included, are looking for more ways to work with brokers and their clients to provide funding deals to enable this.
There are three new products Scottish Pacific has introduced that create opportunities for brokers.
Two (Progress Claim Finance and Bad Debt Protection) may be unfamiliar to brokers, and while the third (Asset Finance Loans) might sound familiar, there are key differences brokers need to be aware of.
With Asset Finance Loans, a lender such as Scottish Pacific looks at the balance sheet for assets such as plant and equipment owned by the business (often already fully amortised), with a view to fund against those assets.
These plant and equipment assets often prove difficult to fund against on a stand-alone basis but become a more manageable proposition when combined with a debtor finance facility. Brokers should note that even if an item has been on the balance sheet for some time, it may qualify (the strength of the client will dictate how much is lent).
This is ideal if brokers' clients need substantial cash for a specific purpose, for example, seeking to buy another business or expanding an existing one.
Progress Claim Finance is designed for suppliers to the construction industry (builders, electricians, plumbers, glaziers and the like).
After multiple, often high profile insolvencies in the industry, many subcontractors have been left with bad debts, placing even more pressure on the cash flow of subcontractors and creating a conundrum: they need to generate cash flow more than ever because they may not have got paid for a recent job, but they are wary of taking on more work.
Progress Claim Finance, combined with Bad Debt Protection, solves the cash flow problem and stops this recurring. Look for established, predominantly profitable businesses (although funding might also be available if there has been a one-off year of loss due to a bad debt).
On offer is an invoice finance solution for businesses with contractual arrangements raising progress claims under the Security of Payments Act, with instant funding of up to 70% against certified progress claims (up to $750,000 and no real estate security required). This type of funding has not been widely available previously and represents a real solution for subcontractors in an industry where many banks and financiers are choosing to limit exposure.
Bad Debt Protection can be used by all debtor finance clients, not just those in the construction industry, (depending on the debtor finance provider). This product protects against the risk of bad debts arising from customer insolvency or inability to pay.
The SME can choose to selectively cover debtors, often delivering big savings.
These three products offer many opportunities for brokers to extend the finance facilities available to their clients. This type of niche product creates a great revenue opportunity for brokers to really help solve some key client business problems and be rewarded for it.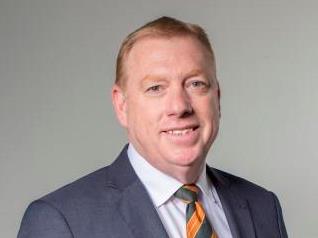 Craig Michie leads the Specialised Finance division at Scottish Pacific. Brokers wishing to find out more about Scottish Pacific Specialised Finance options can phone 1300 207 166.