Industry leaders question Coalition plan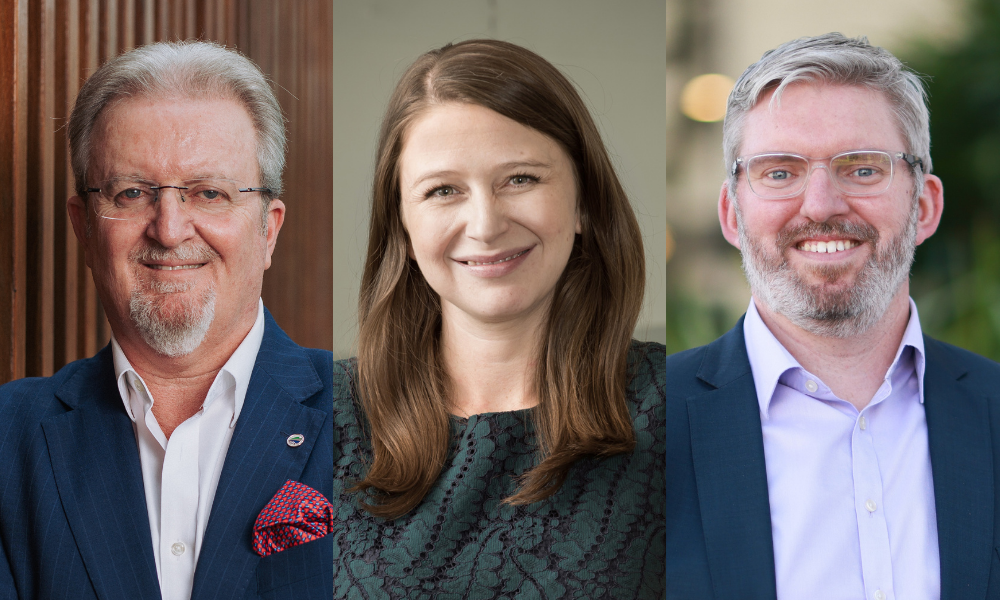 The proposed downsizer scheme is drawing mixed reactions from industry experts, who question whether increased supply of larger homes would benefit first home buyers.
Possible drawbacks include increased demand – and prices – for smaller homes. If supply of larger homes does increase, there's still the question of affordability. Although increased superannuation options would benefit some older Australians, others choose to remain in their family home.
With less than week before the 2022 federal election, the Liberal Party is doubling down on its campaign to help more families get a home. In addition to a Super Home Buyer Scheme, the Morrison government said on Sunday that empty nesters and pensioners looking to downsize their home, the age threshold for superannuation contribution caps would drop by a decade from 65 to 55.
Downsizers would also have a two-year window under which the sale proceeds would be exempt from the pension asset test.
Read more: Broking industry praises Super Home Buyer Scheme
Currently, Australians aged 65 or over who sell their main residence can make a "downsizer contribution" of up to $300,000 from the sale proceeds into their superannuation (age reduces to 55 from 1 July). As the payment falls outside of the contribution cap, it can be made tax-free.
In a joint statement with Housing Minister Michael Sukkar, Prime Minister Scott Morrison said removing barriers to downsizing would help to "free up larger homes for younger families". In addition to giving older Australians more flexibility, Sukkar said for younger families hoping to expand, the changes would directly help by "unlocking the supply of larger homes".
FBAA managing director Peter White (pictured above left) said he was generally supportive of all initiatives to balance supply and demand in the property market.
While a more diverse approach was positive, White said there were also drawbacks. From a property price perspective, the changes would likely increase the pool of buyers looking for smaller homes, including starter properties.
"The main challenge I see here is people over the age of 55 looking to downsize will then be competing with younger people – possibly first home buyers looking to buy their first home or upgrade into their second home," White said.
Increased demand would likely push up prices, he said.
"I don't think any of these stimuluses really goes to solving the real and true underlying problem: affordable housing. If you fix the affordable housing issue, everything will fall into line."
REA Group director economic research Cameron Kusher (pictured above right) said while the changes were likely to encourage more homeowners to downsize, due to there being no capital gains tax on the principal place of residence and downsizing costs (e.g., agent fees, stamp duty on next purchase), he didn't expect the number of downsizers to increase significantly.
"The policy change that would likely make the biggest difference is including the principal place of residence in the asset test for pension eligibility. If people were sitting on very expensive properties and it meant they could therefore not receive a pension, it would likely change their behaviour and encourage downsizing," Kusher said.
If the changes were able to encourage downsizing, he agreed this would increase families' access to larger homes. As larger homes demand a higher price tag, there is still the question of affordability.
"It wouldn't necessarily lead to a cooling but that would be dependent upon how many properties became available, when they became available, and the overall level of demand for housing at that time," Kusher said.
Read more: Mortgage industry insiders share election wishlist
Heartland Finance head of operations Sharon Yardley (pictured above) said as a leading provider of reverse mortgages, for Australians approaching retirement the scheme would provide more options.
"The expanded downsizer contribution will certainly assist in supporting Australians to build up their superannuation and use equity from their home strategically if they choose to downsize," Yardley said.
"However, we also know that a home is more than just a house. For many of our customers, it also provides the benefit of family memories, social networks, and the community it's part of."
Downsizing is not always the preferred option: in many situations, a reverse mortgage may be more suitable, Yardley said. A reverse mortgage enables homeowners aged 60 and over to release some equity in their home, the biggest benefits being able to stay within their local communities and continue to enjoy the comforts of home.
As people have unique needs, if a Morrison government was re-elected, Yardley would not expect the scheme to dampen demand for different mortgage options.
"Releasing even just a small amount of equity from [the] home can provide the funds needed to pay off debt, make improvements or repairs, or fund a trip to see the grandkids – while allowing the owner to remain in their home," Yardley said.
"We also provide options for our customers to pay for aged care accommodation without having to sell their home, or to pay for home care so they can age in their own place."
For those who did choose to downsize and purchase a smaller home, a reverse mortgage could still be available to assist them down the line as their superannuation dwindles, Yardley said.