Whether you are a broker looking to start helping your small business customers or you have done so for years, Suncorp has launched a new education platform to assist. MPA speaks to the bank's national manager, SME and commercial, Robynne Frost, to find out more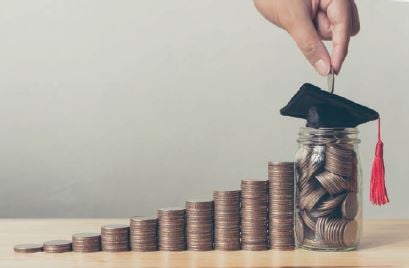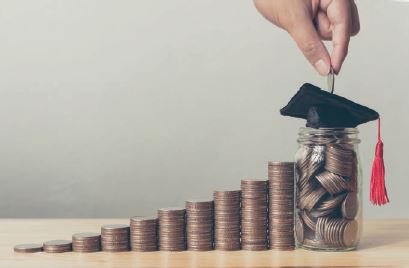 After the tumultuous time the broking industry has just faced, the word on everyone's lips is education. Lenders and aggregators alike are working to educate brokers, whether it be on new products and policies, or ensuring they are kept up-to date with changes.
Keeping ahead of the curve, Suncorp has tailored its education with a 'significant twist' to meet the needs of the broker. The non-major bank has launched Small Business SunEducation, a program to guide brokers on small business lending through any stage of their diversification journey.
Complete with webinars, templates, tools and facilitated sessions, Small Business SunEducation helps brokers understand their small business customers, build fundamental credit skills, carry out in-depth financial analysis and construct a strong small business application.
Whether you are an experienced commercial broker or just starting out, Small Business SunEducation is designed to add real value to brokers' ongoing education needs.
The need to diversify
With 30% of Suncorp's home loan customers being self-employed, the bank's national manager, SME and commercial, Robynne Frost, says brokers would probably find similar numbers among their own customer base.
Frost says this represents a significant opportunity for brokers to diversify and offer customers solutions for not only their personal lending needs, but also their business needs.
"For Suncorp, education and diversification through our Power of Partnership model underpins our overall proposition," she says.
"If we can build deeper relationships with our broker partners through education, we hope this will in turn give brokers the confidence to consider Suncorp for their customers' lending needs. That's obviously a good outcome for us but we also know that highly skilled brokers deliver better customer outcomes."
With the program designed to support brokers regardless of where they are in diversifying, Frost says they have also catered for most learning needs and individual learning styles.
"So, for brokers who prefer to learn online, Suncorp has incorporated a number of online sessions, such as webinars and podcasts; but for those who prefer face-to-face conversations, there are facilitated sessions they can attend in person," she says.
The industry's push on education has been elevated over the last 12 months. With the royal commission, changes brought in by the Combined Industry Forum and the influence of parliament, brokers have had to look at how they bolster their businesses for future earning capability and customer retention.
Not only that, changes from APRA and the tightening of credit standards have meant the market has seen a strong retraction in home lending.
Rather than viewing this negatively, Frost says this opens up huge opportunities for diversification, particularly as business lending has seen growth.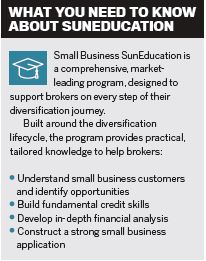 The future success for brokers lies in "the ability to maintain strong customer relationships by meeting their needs".
"An integral part of this process is the ability to meet the customer's multiple needs," Frost notes. "If you don't, someone else will."
As a priority segment for Suncorp, the focus on small business with brokers and aggregator partners supports Suncorp's pledge of $3bn of new credit for the SME sector.
The bank has also carried out research into the small banking sector, which showed four out of 10 small businesses in Australia are seeking out trusted advisers. But to be that adviser, Frost says brokers need to understand how these businesses work, what their nuances are and what is important to them.
"Mortgage brokers are in an inherent position to be able to relate to small business customers, because the lion's share of them are small business customers themselves," she says.
"If I'm helping my small business customers with home loans and their home loan needs only, I'd be absolutely crazy not to have a broader and deeper conversation with them about their potential business needs."
The barriers to SME lending
In the earlier stages of its education journey, Suncorp found that barriers to diversifying were from a lack of knowledge and education. Not only was this in terms of not knowing how to start a conversation, but it also came down to the way brokers were structuring their own businesses.
For instance, are brokers geared up to deal with small business needs? Anecdotally, it is known that business owners are time-poor, work long hours and can lack digital savvy. Frost says brokers need to ensure they build their businesses, so they have more flexible working hours and can create solid online processes.
But the biggest barrier Suncorp has identified among brokers in the past four years, through its SME dedicated channel, is an absence of both strong financial analysis skills and confidence understanding business financials.
It is hoped that Small Business SunEducation will help fill many of these education gaps, developing smarter, more confident, agile brokers – which Suncorp says is a great outcome for brokers and an even better outcome for customers.
Sponsored by: