The organisation is already bringing "sense and balance" to the issue for brokers in general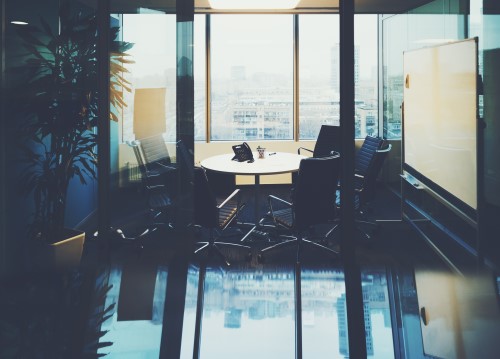 In the midst of all the talk and reaction brought by the Royal Commission's recommendation to replace commissions with fees, FBAA managing director Peter White encourages the industry to pause for a moment and evaluate what needs to be done.
"Firstly, I want to make it clear that from the FBAA's perspective, it's all about our members, and we will not allow you – or for that matter any other broker who is also a vital part of our industry – to be the victim of what can only be described as a poorly drafted response by a commissioner who clearly was out of his depth when it came to understanding the role of our industry," White said in his letter to FBAA members.
"Based on my discussions and engagement with politicians, my view is that up-front commissions will not go, fee-for-service will not be implemented in Australia, and the conversation over trailing commissions has not finished. If these are seen as fighting words, be assured they are! But this is also a rational and measured response when all things are considered."
Far from being a reality
According to White, the industry needs to note that before the commission's recommendations become a reality, a lot of legislation has to be passed. The FBAA is already starting to bring "sense and balance" to the debate on the industry's behalf.
He also said that brokers have the widespread support of borrowers, who also agree that brokers should be paid commissions. Many expert commentators slammed the recommendations, saying they will decrease competition and make big banks the winners.
With the recommendations also set to affect aggregators and non-banks that can't afford to branch out to compensate for the loss of brokers, competition will sustain more blows.
White said the Morrison Government has acknowledged that despite all the political posturing, the recommendations "will gain no political advantage" from attempting to destroy an industry as valuable to Australia as broking.
What's next?
White assures the broking channel that FBAA will be its voice and continue to talk to MPs across political divides to make its case clear. The organisation will also partner with groups and stakeholders across the broking industry to form a unified voice.
According to White, the most important thing finance brokers can do now to ensure the industry remains strong is to keep writing loans and to continue providing clients with excellent service while complying with regulations.
White urges both brokers and clients to support Change.org, an independent petition that aims to show politicians the level of support the industry is receiving. There's also a letter that can be downloaded from the FBAA's website supporters need to modify, customise, and send to their local federal MP and electoral candidates. The effort will help ensure the issue is brought front and centre during the election campaign, and that the broking industry wins their support.
"It's important to move forward together, in unity and with one voice. It's vital to keep perspective and not overreact, but also to stand firmly for what is best for our industry and for Australia," White said.
"A strong broking sector means more competition, lower interest rates and better customer outcomes. This is the message Australia must hear."