It looks like COVID financial stress is not deterring potential buyers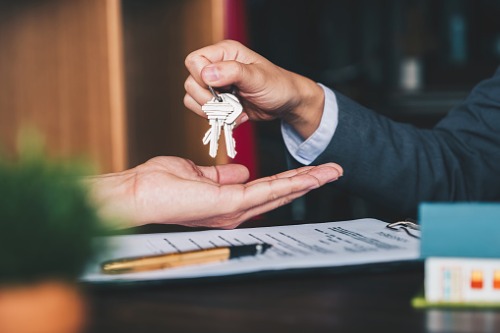 The number of first-home buyers could double despite the economic ravages of the COVID-19 pandemic, according to new research by Westpac.
The research revealed a surge in first-home buyer activity over the past 18 months. Government homeownership incentives, record-low interest rates and current market conditions have encouraged people to enter the housing market for the first time – especially younger buyers, according to a report by SBS.
Anthony Hughes, Westpac's managing director of mortgages, told SBS that young Australians are increasingly seeking to become homeowners despite the economic challenges of the pandemic.
"It's also interesting to see this is now largely being driven by Gen Z, many of whom might not have considered this a possibility prior to COVID-19," Hughes said. "Even though younger generations have been financially impacted this year, it's positive that many have really used this time to take stock of their finances and get serious about their long-term goals."
The share of prospective first-home buyers intending to enter the market in the next five years has already more than doubled on an annual basis, from 7% in 2019 to 16% in 2020, according to Westpac's Young First Home Buyers report. The desire to stop paying rent appeared to be a key driver in the surge, with 54% of respondents citing that as a reason to enter the housing market.
Read more: Property prices rise while loan commitments soar
Market-watchers predict that the trend of rising first-home buyer interest is likely to continue this year, SBS reported.
Buyers are also paying more attention to the area in which they might buy. Forty-eight percent of Westpac survey respondents said they were reconsidering the type of area they would like to live in. That share increased to 59% among younger survey respondents.
Sydney suburbs like Ashbury and Cammeray are highly sought after among first-home buyers. In the Melbourne area, Craigieburn and Croydon are gaining popularity, according to SBS.
"First-home buyers are usually young families who aspire to live in spacious houses with backyards, where their children can play and they can relax with friends and family," Harshita Singh, Sydney-based principal solicitor at Amity Legal, told SBS. "Such houses can be expensive, so people are attracted by suburbs where they can find a house under Sydney's median price of $1 million."
Westpac's survey found that the most sought-after suburbs in NSW tend to be in the north and west. Singh told SBS that she had many clients enquiring about suburbs like Schofields, Riverstone and Blacktown.
Matt Hassan, senior economist at Westpac, said it was "intriguing at the moment how active first-home buyers are."
"We've seen an extraordinary surge in first-home buyer activity over the last 18 months," Hassan said. "You're seeing this confluence of improved affordability – investors are so out of the market, you're not getting outbid – and an attitudinal shift relating to the pandemic amongst first-home buyers. They're now wanting to form their own household. I think lockdown wasn't much fun for some of these people."