Employ the same techniques that one broker used to write $150m in settlements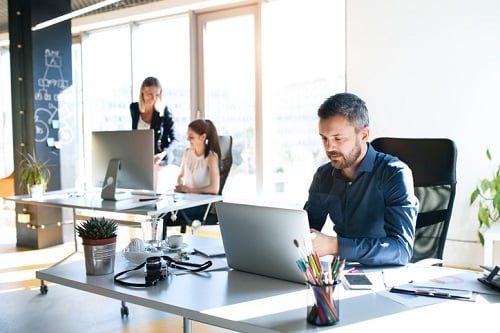 Director of Hunter Galloway, Nathan Vecchio, started broking in 2015. Using the techniques from Joshua Vecchio's Top Broker Handbook, he's been writing big numbers, leading to Vow Financial naming him Broker Partner of the Year Rising Star in 2016.
From what I've realised, if there's one thing you can put in place to help maximise your productivity, its paying attention to your habits.
Today you're going to see five powerful habits of our industry's Top Brokers.
In fact:
These are the same tips that I used to write over $60m in settlements in my first 12 months of broking, and more recently over $150m in settlements.
Let's dive right in.
1. Top Brokers focus on health & self-development
Health and self-development are like anything – if they aren't prioritised, they don't get done.
It's so easy to get to New Year's Eve, look back on the year and realise you haven't read a single book, lost one kilogram or made meaningful improvements to your business in the last year.
How have you improved yourself, or your business in the last 12 months? What educational podcasts have you recently listened to?
I personally spend 2-3% of my income on self-development, ranging from attending webinars, conferences and paid coaches.
2. Top Brokers only focus on the settlement-productive activities
There are two types of tasks you do each day – those that make money, and those that don't. Top Brokers are super clear on which tasks create value and make money and they only focus on those tasks.
They delegate, or outsource everything else that isn't settlement-productive – think admin tasks and follow-ups. Top Brokers focus on building their businesses, meeting clients, seeing key referral partners and socialising with high-value clients.
Top Broker Lloyd Thomas, who wrote over $120m in 2016, believes it all comes down to the 80/20 rule.
"You'll have 20% of your clients referring 80% of the people. This 20% of people I make a priority. For example, last night I took one of my clients who refers me a lot of business out for dinner."
How are you keeping laser-focused on the settlement-productive activities?
3. Top Brokers know how to leverage
MPA Young Gun of 2018 Peter Vassilis uses sophisticated digital content to leverage his time and build his reputation in a very short period.
"We've provided educational resources through our website and social media to help our clients. Through this communication, we hope to appeal to all different Australians. This content focuses on everything from the trending topics of the time to the federal budget, etc.
We include views from outside professionals like accountants too. We believe that if we can become a trusted source of expert insight, then clients and potential clients in the future will use our content and hopefully use it on an ongoing basis. We see this as an important part of our business because then we have regular interaction with them."
4. Top Brokers do bigger settlements, not more deals
A common misconception about Top Brokers is that they are doing more deals than everyone else, but that's simply not true. Instead, they are settling much bigger deals.
How can you increase your average deal size? Can you target suburbs with higher median house prices? Think about this carefully so you can make the most of your time and gain a better outcome.
5. Top Brokers priorities outcomes over to-dos
Being a broker, it feels like there is always an endless list of to-dos which need to be done each day. But the reality is that not every task is as valuable as the next and just completing tasks won't help you become a Top Broker.
What key outcomes have you been putting off? Catching up with an important referral partner? Launching a new marketing campaign? Working on your internal systems and processes to grow the business?
Top brokers do not let their low-value to-dos distract them from the outcomes that matter most. Learn to prioritise and focus on the outcomes that get you more settlements.
How are you moving yourself and your business forward?
This has been republished with permission from Top Broker. Top Broker's vision is to rally mortgage brokers from across Australia to share the industry's best practices to help brokers maximise client value, reduce their working hours and increase their overall settlements and profitability. Check out more at: https://www.topbroker.com.au.