Personal lender to use Westpac platform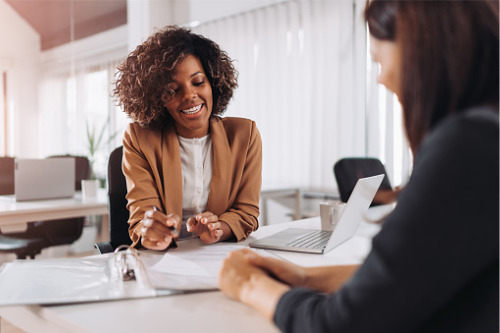 Westpac has announced that former peer-to-peer lender SocietyOne will follow Afterpay onto its "banking as a service" platform.
SocietyOne, in which Westpac's venture capital fund has an equity stake, will offer transaction accounts to its personal loan customers in the second half of 2021 through the service, according to a report by The Australian Financial Review. It may later use the platform to offer mortgages.
Westpac is using Afterpay to create bank products that fintechs can offer directly to customers under their own brands. Conversely, Commonwealth Bank is investing heavily in its own smartphone app to compete with the cloud-based banking platform. Westpac is hoping to build its own balance sheet through the partnerships, while attracting future customers for mortgages and other loans through referrals from the tech companies.
"We will look to extend the capabilities to mortgages over time, and how they are branded would be up to partners to decide," said Macgregor Duncan, general manager of corporate and business development for Westpac.
SocietyOne is expected to move to be listed on the ASX this year. Its shareholders include News Corp, Seven West Media, Australian Capital Equity and Consolidated Press Holdings. It has generated more than $1 billion in loans and has more than 75,000 customers. More than half of the 80,000 consumers that visit its website each month are looking for mortgage deals, AFR reported.
SocietyOne CEO Mark Jones said the company would consider offering home loans after the transaction account is in market. Data generated from the account will be used by the company to develop a better picture of its customers, AFR reported.
Read more: Jason Yetton: How CCR could transform lending
The 10X technology, in which Westpac invested in 2020, forms the core banking layers for "banking as a service", which Westpac could launch as a stand-alone brand. The bank said in a statement that the technology provides a "growing opportunity for Westpac as institutional and fintech partners look to integrate digital banking services with their customer mobile apps."
SocietyOne will launch an app that allows customers to access their credit scores, apply for and manage SocietyOne loans, and manage deposits, withdrawals and money transfers from the new transaction account. Westpac announced a similar partnership with Afterpay in October. Afterpay is operating its banking strategy under the brand AP Money, and plans to launch deposit accounts this year.
National Australia Bank is the top big four bank funding fintechs, including providing Afterpay's main domestic facility, AFR reported. Westpac is also focusing on partnerships, while CBA is seeking to build its own majority-owned startups through its X15 Ventures incubator.
"We recognise that Australians are looking for new and different ways to do their banking, and by partnering with established brands and leveraging our combined data resources, we can provide better, more personal experiences for customers," Duncan told AFR.
SocietyOne started as a peer-to-peer lender that allowed individual investors to fund pooled loans before it switched focus to more stable and deeper funding sources from mutual banks and professional investors, AFR reported.