Guess who? A sneak peak into MPA's upcoming broker profile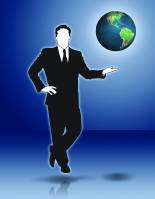 Can you guess who our upcoming featured broker is from the snippets below?
He sold 8 business start-ups and started broking in 2010.
Started out as a one-man-band and now manages 20 staff.
"
We believe there is huge growth potential in commercial lending, and it also offers a great cross-sell opportunity to existing clients."
Is fluent in 4 languages.
"We have eight brokers in the office, and the thing is, they're on salary; it's not commission-based – I have the number of leads which is sufficient to keep them busy."
Specialises in clients from mainland China.
Is developing an in-house training program for brokers new to the industry.
"We would love to work together with a bank and different universities to introduce students into the mortgage broking industry and offer them valuable work experience."
Read the full feature and find out who has done all this and more in MPA's upcoming May issue.