Despite the challenges they may face, there are plenty of opportunities for new entrants if they are willing to work hard and put their minds to it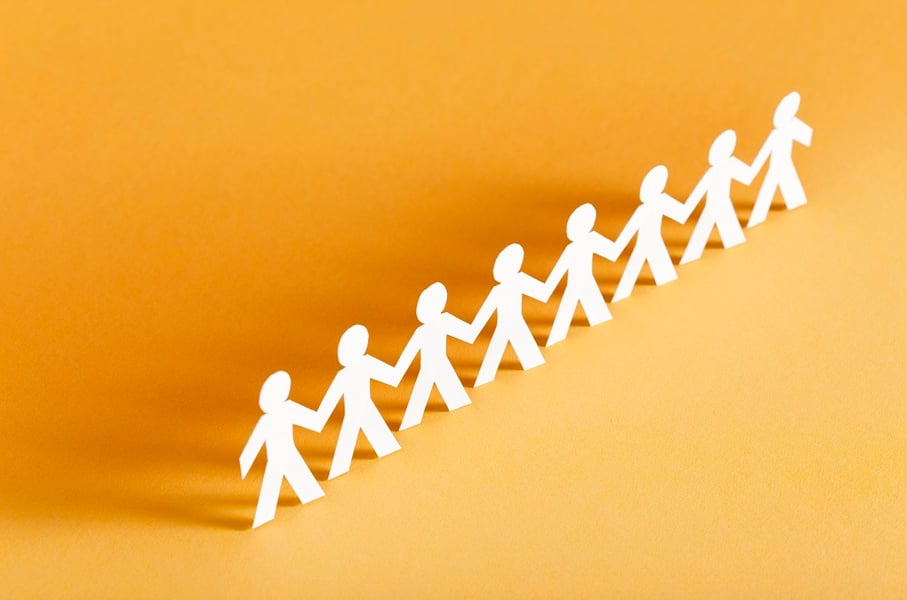 Joining the broking industry is always challenging, but at a time when even the most experienced broker is facing an unpredictable situation, this year presents additional difficulties.
It can be hard work starting out as a broker, particularly for those joining without having banking and finance relationships. With no salary, brokers need to grow relationships from scratch and slowly build up their business as upfront trail commission comes in.
According to figures from the MFAA's 9th Industry Intelligence Service (IIS) report, the current national average annual upfront commission for a broker is $67,650. It can be assumed that this figure will be much less for those new to the industry, who don't have the client base that experienced brokers will have built up.
Specialist Finance Group's head of aggregation, Blake Buchanan, explains that one of the big challenges for new brokers is the time lag between starting out and getting paid. He says when he speaks to people intending to join the industry, they may have done their research, spoken to people and completed coursework, but that is not all there is to it.
"Sometimes what is missing is the hard truths about starting up alone and what is involved, which is learning the trade, all of the acronyms, the varying lender pricing and policies," Buchanan says. "But also, really being thrown in the deep end and having to do all tasks of a business, including marketing, sales, ongoing learning, bookkeeping and accreditations, to name but a few."
However, he says over the last decade he has seen increasingly fewer brokers "going it alone". Instead they are choosing to join established businesses or broking houses.

"By joining a business from the outset, new-to-industry brokers have more support readily available and often might have their income subsidised, which eases entry and will most often teach and support them with the fundamentals they need for lasting business success," Buchanan says.
Lenders themselves are also aware of the challenges brokers face when they join the industry. As a new home loan lender, smartbank 86 400 is focusing on supporting them as well as more experienced brokers.
The head of broker at 86 400, George Srbinovski, says brokers are worried about maintaining their relationships particularly during the pandemic, and are trying to provide clients with as much help as they can, but there are still the same challenges that new brokers have always faced.
"Brokers who are new to the industry face many challenges, generally learning the vast range of different lending policies and procedures that are rapidly changing, getting the most out of their CRM and working on generating new leads and growing their businesses," he says.
"The numbers can be learnt, but it is the DNA of a person that makes them a successful broker" Blake Buchanan, Specialist Finance Group
Built on smart technology, 86 400 is making processes easier for new and experienced brokers alike. Srbinovski says the bank is removing the need to provide "pages and pages" of supporting documents with their clients' home loan applications.
"This will reduce the amount of time they spend when submitting the deal to us, and our ability to turn deals around very quickly means they will be impressing their customers with amazing service," he says.
Overcoming the challenges
There are also opportunities to be had for brokers, despite the challenging year that 2020 has been.
Thinktank's general manager, partnerships and distribution, Peter Vala, points out that it is difficult to forge new referral partners in a non-face-to-face environment, when they are already "digitally dazed" from webinars and Zoom meetings. "[But] the best place to start is with clear and useful communication, responsive service, and simple hard work and determination," he says.
He adds that new brokers just need the right mindset and approach to overcome any hurdles.
"Mentoring is key to developing new brokers' skills, giving them the confidence they need to establish their business" Susan Mitchell, Mortgage Choice
"As most new brokers are going to be self-employed, an appropriate business plan and cash flow forecast are a must," he explains.
"As part of this, you must be realistic and ask the following questions: How will I fund my day-to-day operations until a level of continuous business and revenue is established? How will my value proposition differ from others already in the industry? How can that value proposition attract client referrals and referral partners?"
The commercial lender has placed a "high priority" on education for new-to-industry brokers, including Commercial 101 and 201, and training in SMSF funding. It also ensures its relationship managers are on hand to workshop transactions and educate brokers on financial institutions.
"And if a transaction is not for Thinktank, we will often assist brokers with various contact points at other institutions. We think that's real support," Vala adds.
The challenges of 2020 are not the first the broking industry has had to go through, however. Mortgage Choice CEO Susan Mitchell says the industry has transformed over the years, and despite facing hurdles like regulatory scrutiny and the royal commission, brokers continue to demonstrate the value they bring to customers.
There has been significant change though, and as change continues with, for example, the introduction of the best interests duty, Mitchell says new brokers will need to learn to adapt quickly.
Looking at the COVID-19 pandemic, she also sees opportunities.
"Brokers are in a unique position to help consumers make decisions in an incredibly uncertain time," Mitchell says.
"Australians are looking for guidance from a trusted voice that can help them make sense of all of the uncertainty in this economy, and I believe that brokers play an integral role delivering that."
Mortgage Choice is offering brokers support in a few different ways, such as marketing support; peer support through its Lending Advice Forum; and technology to manage deals and tasks, communicate with clients and automate customer data.
It also offers a two-year training and mentorship program consisting of online and face-to-face learning. New brokers have their loans reviewed by their dedicated compliance coach and receive ongoing support from their sales and credit coach.
"Mentoring is key to developing new brokers' skills, giving them the confidence they need to establish their business," says Mitchell. "It also plays a huge part in the professional development of brokers, equipping them with the knowledge and information to stay up to date on changing industry standards."
Crossing over from banking
It is not unusual for many new-to-industry brokers to come from banking, and SFG's Buchanan says this trend has really ramped up over the past few years. He believes that, as brokers continue to eat into the first-party market share, this will happen more. But he warns that working for a bank and becoming a broker are "wildly different things".
"Whilst there is great appeal to offering more products than just one, and there is also a financial upside if you become great at your craft, it takes hard work, determination, long hours, excellent negotiation skills, as well as being at the top of the class when it comes to problem-solving," he says.
"Some of the best brokers in the country have come from hospitality, property or sales roles," he says.
"The numbers can be learnt, but it is the DNA of a person that makes them a successful broker. I am grateful to have over the years met and become friends with many of the best brokers in Australia, and it is not their résumé that makes them great but their attitude and desire to help people."
While it is not necessary or even recommended that brokers should come from the banking industry, Srbinovski says there are advantages.
"Brokers with a banking background have extensive training on deal structuring and great customer outcomes. Once they learn what other banks are offering, they can draw on that experience for their customers," he says.
Regardless of whether they have come from banking or are new to the finance industry, Srbinovski says there is still a lot to learn as the lending landscape changes and as fi ntechs like 86 400 develop.
"The best place to start is with clear and useful communication, responsive service, and simple hard work and determination" Peter Vala, Thinktank
"It's a rapidly changing space, and there is lots to learn, not just for new brokers but existing brokers also," he says.
"COVID-19 has shown that new fintechs can provide additional capabilities to brokers so they can serve their customers."
Agreeing that there are advantages to having experience in banking, Vala says it can be helpful knowing how to structure deals, and to have contacts in the industry, but brokers from this background may be held back by having a structured school of thought around looking at deals in a certain way.
"Brokers from a non-banking background have no preconceived ideas on how to look at transactions and prospect for business," he says. "This in itself could be the actual value proposition that distinguishes a new broker to the market."
Vala adds that experience in different industries could also add to that value proposition.
"A broker from outside banking may well have other industry experience that could make them a specialist in a certain field of finance," he says.
"For example, past experience in the transport industry could make them perfect for assisting businesses in logistics, transport and wholesale requiring financing of heavy vehicles and industrial property, and cash flow solutions such as debtor finance.
"Everyone has different skills and experience to bring to bear, and success in broking and finance is built around attitude, collaboration, relationships and being solutions driven."
Being a franchise operator, Mortgage Choice is well placed to help those new brokers who are coming in without prior experience in financial services. Mitchell says its training program has been created to mentor and support new entrants.
She adds that the franchise model is great for new brokers as it allows them to leverage a recognised brand in a local setting rather than spending time and money on establishing that themselves. "Being part of a franchise network also gives you access to a national community of like-minded business owners that have bought into the same journey, who are passionate about seeing you succeed as part of the one branded family," she says.
"This means access to a wealth of experience from people who have already walked the path you are undertaking."
Growing opportunities
The MFAA IIS report, based on June 2019 figures, shows that on average there is one broker for every 1,528 people in Australia – a 4.3% increase from the previous year. With so many people to one broker, the opportunities for new entrants are clear.
Buchanan says brokers often don't see what is "glaringly obvious" – the importance of their loan book.
"Sometimes brokers are so focused on acquiring the next customer that they don't stop and realise the importance of planning the size of your existing and future book," he says.
With the average broker-introduced loan lasting between four and five years, Buchanan believes that if a broker has 250 active clients they should be writing 50 deals just from their existing client base in year five.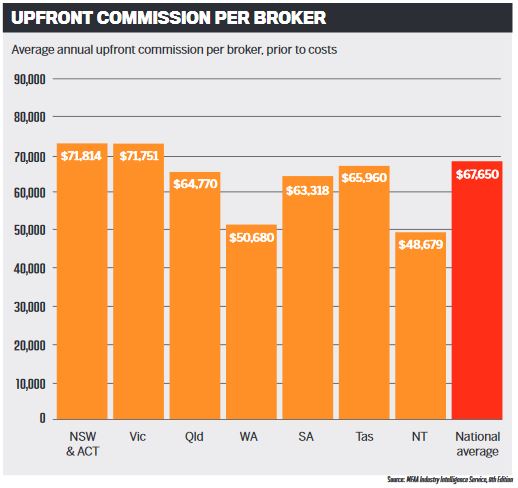 "There is opportunity galore for brokers to get stuck into this gap," he adds, "and they are even obliged to tap into this, as every Australian should see a broker who has the highest lending standards, with the customer's best interests at the forefront of what we do."
"It's a rapidly changing space, and there is lots to learn, not just for new brokers but existing brokers also" George Srbinovski, 86 400
Those new brokers coming in to take advantage of the opportunities the figures suggest are available should "think outside the square" when it comes to growing their business and their brand, Srbinovski says.
"How well are you known in the local community? Have you had coffee with every potential referral source in your local area?" he asks.
"Be an active member of the business community and don't forget to have a digital presence and spend time on your online profile to allow your existing and new customers to get an understanding of you and your business."
Looking closely at the population figures per broker, Vala says that if you assume a third of those 1,528 Australians are homeowners, that still leaves just over 1,000 customers per broker who may want to refinance, draw on equity, or make a straight purchase.
As a commercial lender, he sees the other opportunities these figures offer.
"Most of these people have cars that turn over on a semi-regular basis – say every four years – so that alone creates a market for asset finance transactions," he says.
"And this is separate to personal loans, working capital facilities, commercial loans and commercial and residential SMSF facilities. It suggests there is still a very large market to target."
With more than half of all residential loans in Australia written by mortgage brokers, Mitchell says the industry is flourishing and the figures indicate "there is still room to grow".
"Credit is becoming more complex and consumers are looking for expert advice, and the professionalism of the broking industry is being further reinforced with new regulations," she says. "When you pair this with many banks decreasing their branch footprint, the outlook for broker growth is strong."