A broker from Canada shares his experience of legislation changes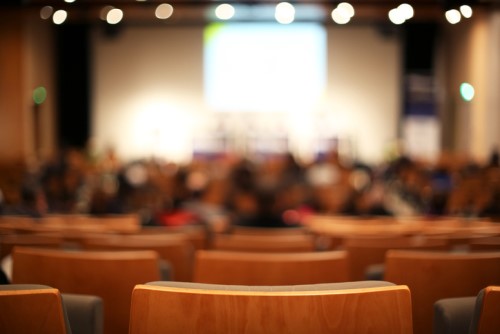 It is now only a few months away until our next Broker Business Exchange event, featuring speakers from across the globe to provide advice, insight and helpful discussion.
The event on 5 June will not only provide networking opportunities for brokers, but it will aim to help you build your business and explore new opportunities for growth.
A global insight
One speaker is a mortgage broker from Canada who will talk about his experiences in a market which has already faced many of the problems ours is about to.
Shawn Allen is chief executive officer at Matrix Mortgage Global, and in a recent interview with MPA he discussed facing changes to legislation, building his brokerage from nothing and the biggest issues he has come up against as a broker.
Explaining broker remuneration in Canada, Allen said brokers can be paid by both the lenders and the borrower, depending on the institution and type of loan. He said the fee was paid on closing, with no trail commission.
Brokers get paid average commissions of anywhere between 0.5% for one-year terms with the banks or 'A-lenders', and up to around 0.8% for a five-year term with A-lenders, or more specialist loans.
In terms of market share, brokers have 40% of the overall market and 55% of first home buyers.
Canada's battle with legislation
Allen explained how Canadian brokers have had to overcome legislation changes, and how he managed to stay ahead of the game.
"In 2017 The Canadian Government introduced legislation to tighten the guidelines in which mortgage lenders would qualify borrowers," he said. "This legislation, formally known as a Stress Test, consisted of higher qualifying rates along with stringent credit and down payment requirements.
"This led to an instant reduction in home values buy up to 20% in some jurisdictions, all but taking the fire out of a hot Canadian real estate market. In addition to this many regional governments went a step further by adding a foreign buyer's tax that lead to a dramatic slowdown in foreign home buyers.
"These changes never had a big impact on my business as we have always stayed ahead of pack by diversifying our approach to brokering by focusing on home owners and equity lending."
Find out more
Allen will be speaking on 'How to build a high performance bussines' at the BBX event on 5 June at The Westin, Sydney.
To register to the event, click here.
You can also read more from MPA's interview with Allen in the next edition of MPA magazine.