Now's the time for brokers to leverage real estate agent referral partners, tech and compliance support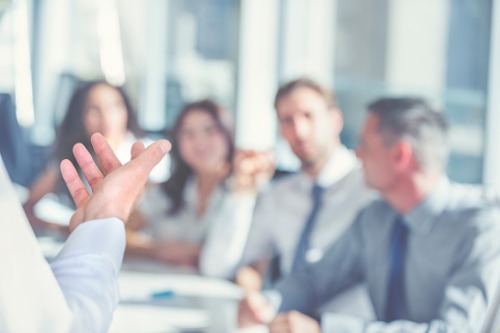 Beneath the cloud of tighter underwriting policies and weakening mortgage demand, Loan Market Group's executive director for national network growth, Andrea McNaughton, sees a ray of sunshine.
In an interview with MPA, McNaughton said that in this tighter market, brokers should be looking to leverage their referral partnerships with real estate agents.
"Agents are realising that brokers are the best person to put buyers in the position to bid, as brokers are able to offer customers the widest range of options," she said.
Loan Market and Ray White have seen this shift in action with settlement numbers in Victoria becoming their strongest yet. "This comes down to brokers being more engaged with vendors. We are seeing brokers setting more broker, agent and vendor meetings - they are creating teams for their customers," she said.
According to the ABS, the total value of housing finance commitments for September was $29.1bn, the lowest monthly value since August 2014. Investors share a similar story with demand falling for new construction and established properties. In September 2018, lending value to investors for new construction was -46.9% below its peak, while for established properties it was -35.6%.
Great time to diversify and tap into tech
McNaughton also suggests that now is the time for brokers, particularly those in investment debt, to diversify. As pre-approved clients stay on the market for longer, brokers will find more opportunities to offer services to landlords and investors, she said.
"Brokers should educate property managers on how to get landlords more bang for their buck with the lowest possible investment debt. Property managers have very strong relationships with clients - and are more process driven which works well with brokers," McNaughton said.
In order to make sure brokers are meeting their responsible lending requirements to put clients into suitable loans that they can repay, she suggested they embrace the latest technology, and go to the extra effort of verifying payslips, tenure and salary/hours by calling employers, for example.
"The focus for Loan Market is to have integrated platforms that allow brokers to be efficient and more productive," she said, pointing to the franchise's MyCRM platform as an example.
In the event a client changes their information, or if the broker is unsure about something, McNaughton encourages them to tap into the support provided by their network's compliance team.
"[They] will be able to steer the broker, giving them the confidence to move on with the deal or decide to cease the relationship and escalate further. Integrity and reputation is everything. The mortgage broker should also take the time to explain to the client the broker's legal obligations. Sometimes this can be a teaching process."