CEO Anja Pannek explains how PLAN Australia is helping brokers deliver outstanding service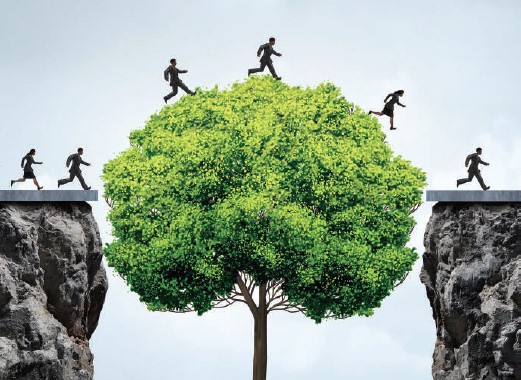 CEO Anja Pannek explains how PLAN Australia is helping brokers deliver outstanding service
MPA: Can you give us some examples of what PLAN brokers do to keep in touch with clients post-settlement?
Anja Pannek: Post-settlement has evolved to be a very important part of the broker and client journey. Brokers with leading business practices integrate this into their processes and have moved away from 'transactional' broking to establishing important long-term relationships.
This is why our members are using various touchpoints to strengthen client relationships even after the loan has settled. These include regular newsletters with market insights, annual home loan reviews, and going above and beyond to celebrate major client milestones, such as their first anniversary in a new home, a birthday or a wedding anniversary. Through PLAN Australia's leading CRM system, Podium, members can lodge and proactively manage client milestones. Communicating at the right time doesn't just make the client feel valued but could also save them significant amounts of money in the process through regular reviews.
PLAN Australia members are also leveraging the power of social media to connect with clients at every stage of the relationship. Many of our members use Facebook to keep in touch with customers during and after settlement, sharing corporate updates such as new hires, videos, client thank-you gifts and messages, and industry updates.
MPA: Do you have any best practice tips on how brokers can manage these conversations so they don't sound like sales pitches?
AP: Providing expertise and assistance when it's relevant and timely – and often when the client doesn't expect it – will ensure this won't be viewed as a sales pitch.
The lending landscape is incredibly dynamic, and we know customers are always seeking help from professionals they trust. Each interaction with a client is an opportunity for a broker to bring their considerable experience to benefit their customers.
Helping a client initially will give the broker an understanding of a client's needs and goals. After all, you are helping a client make what will be one of the most important financial decisions they take, for their family or in conjunction with their business.
"Brokers who remain top of clients' minds beyond settlement are more likely to be recommended to their family and friends" - Anja Pannek, PLAN Australia
Regular and ongoing contact with a client will help keep them informed so they are more prepared when they seek help in the future.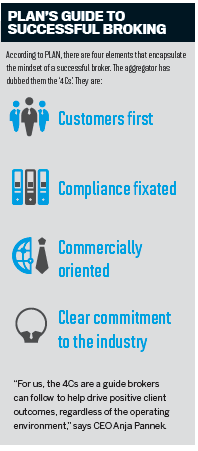 Providing proactive annual reviews, by way of an example, is a great way to create a great customer outcome by ensuring your clients are across available options. This is particularly important in today's lending environment. It may not be the right time for your client to consider a new property; however, regular contact will ensure a broker is front of mind if this happens.
MPA: Why is it so important to keep in touch with clients, and how can this help brokers grow their businesses?
AP: With over 55% of mortgages now originated via mortgage brokers, it's important that brokers find ways to stand out from the crowd. Ongoing customer service is so fundamental to maintaining client relationships that last the distance.
There is another very important aspect of ongoing contact – gaining repeat business and referrals from their client base.
Giving great customer service post-settlement puts brokers in the best position to offer clients solutions to any other lending needs they may have, such as equipment finance. Also, brokers who remain top of clients' minds beyond settlement are more likely to be recommended to their family and friends. This is when clients become very powerful advocates of your business, driving high-quality referrals into the future.
MPA: How should brokers continue evolving and adapting their businesses to meet the growing needs of clients and the changing lending environment?
AP: In the 20 years PLAN Australia has been working with businesses and business owners, we've seen unprecedented change in the broking industry. Navigating change and continuing to meet client needs in a tightened regulatory environment is becoming the new norm. With the broking industry now increasingly competitive, how well businesses do this is ultimately going to determine their success into the future.
Customer-centricity has always been and will continue to be at the forefront of the broking industry. This has become especially prevalent as part of our involvement in the Combined Industry Forum.
Evolving and adapting within a tightened lending environment isn't just about putting customers first; it's also about compliance. In recognition of this, we have been working closely with members to ensure they have quality business processes in place.
"The lending landscape is incredibly dynamic, and we know customers are always seeking help from professionals they trust" - Anja Pannek, PLAN Australia
Becoming commercially oriented goes hand in hand with gaining business expertise. As one of the country's leading aggregators, we play a very active role in our members' training and development. The comprehensive program incorporates a broad spectrum of face-to-face and digital professional development days and activities, such as a national commercial broking series, webinars and even a dedicated learning experience at an internationally renowned university.
Lastly, commitment to the industry refers to a commitment we share with brokers to continually lifting the bar in everything we do and supporting positive growth within the industry.
MPA: How are you working to change brokers' mindsets so they become multipronged business operators?
AP: A broker wears many different hats – as a professional, a technician and a small business operator. PLAN Australia has made significant investments to support our 1,700 members in becoming multipronged business operators. This could mean supporting members in diversifying their service offering into areas such as commercial and asset finance, or in becoming one-stop financial solutions providers through referral partnerships and joint ventures with financial planners or other professionals.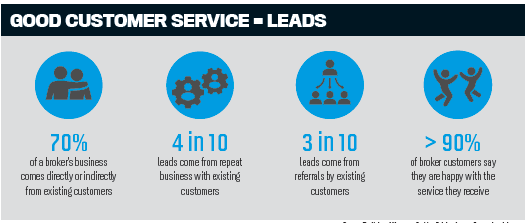 PLAN Australia places a huge emphasis on being our members' 'Partner in Progress' – a true partner in their business and an extension of their team, committed to their growth and success. One way we do this is by helping connect members who want to grow their businesses with the right people, whether it's by finding them a strong referral partner, or a joint venture partner with a business model that fits seamlessly with their own.
Personal development is a key component of PLAN Australia's broker support strategy. Intense competition, technological advancements and regulatory change mean personal development is now more important than ever before, yet as SME business owners brokers find it di‑ cult to prioritise and invest in themselves. With this in mind, we have refreshed our face-to-face training to deliver tangible insights for our members to take away and embed back into their businesses.
Our annual National Conference and High Performers' Conference facilitated opportunities for brokers to develop their personal networks, share information and learn from brokers coming up with innovative ways to grow their own businesses and deliver excellent outcomes for clients. Our members are also given the opportunity to take part in workshops on a range of topics, including developing a CVP, practical approaches to productivity, compliance fundamentals, and business planning. Each broker is encouraged to roadmap their business aims as well as their aspirations, hurdles and goals.
From industry best practices to an internationally recognised business course, we gave members the opportunity to expand their skills base by taking part in a six-month strategic leadership program at Stanford University's Graduate School of Business in California earlier this year. The curriculum covered business innovation, strategies for scaling a growing business, and effective leadership.
Our residential and commercial Digital Professional Development Days achieved record attendance, while our webinars produced throughout the year recorded thousands of hits from members across the country.