Big banks could potentially lose even more customers to fintech lenders with latest cash injection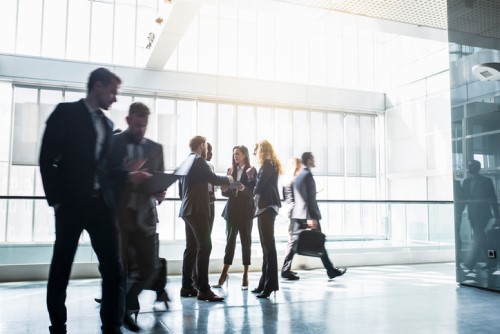 The federal government is making an unprecedented move in the SME sector by injecting $2bn into the small business loan market via a taxpayer-backed securitisation fund that will be invested into SME credit.
The effort will "boost lending to cash-starved firms", Scottish Pacific CEO Peter Langham said in a statement.
"The fund's clincher is the idea of rated programs. It means instead of supporting irresponsible lending by new players and risking taxpayers' money, the government will be improving the ability of good lenders to help even more business owners," he said.
"This is one of the most measured, thought out and equitable initiatives I have seen from a government to support small business owners."
SME direct lender Spotcap also expressed its delight for the government's stimulus plan. In a separate statement, Spotcap managing director Lachlan Heussler said the proposal of Treasurer Josh Frydenberg "meets a real financial need and is a win-win for both Australian small business owners and for the alternative lending industry in Australia".
According to Heussler, Australia's 2.2 million SMEs are the beating heart of the country's economy, and "without sustainable lending and affordable finance options, small and medium-sized businesses will struggle to grow, innovate and create more jobs". He added that the proposed fund will lower borrowing costs and increase competition between dominant lenders and unsecured lenders.
Banks on the brink
In light of the royal commission, there is a growing sense that banks, considered the traditional SME funders, are increasingly having difficulty serving SME owners.
The recent Scottish Pacific SME Growth Index, which surveyed over 1,200 business owners across Australia, found that an increasing number of SMEs are predicting growth but are anxious about obtaining funds for that growth.
"With the impact of the royal commission, and volatility in the Australian property market, the credit squeeze is on. This will only make it harder for those SME owners looking to fund their growth," Langham said. "The issues are real. A shake-up is needed. This is good news for the hard-working, ambitious SME sector."
The index showed that one in three SMEs is seeking to borrow $50,000-$250,000, and a similar proportion is considering $500,000-$2m. It also revealed that 96% of respondents could give a key reason for borrowing from an alternative lender, with fast credit approval and reduced compliance the major lure.
"SMEs are looking at alternatives to banks to access finance, including invoice finance, fintechs, government grants and crowdfunding. The fund announced today has the potential to make access to finance a reality for the SME sector," Langham said.