Award-winning broker finds ways to help build her client's property business via several funding channels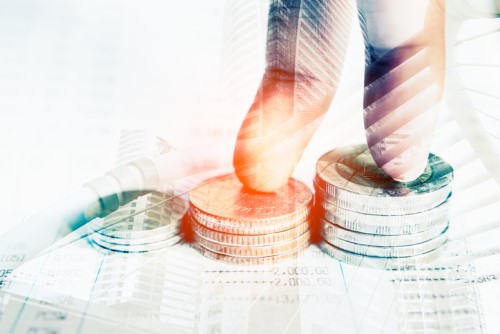 BCFinance founder and director and 2018 Young Guns finalist Belinda Caesar met her client, Elton Cross, during her early years in broking. Cross, an IT project manager, yearned to quit his day job to fully focus on developing properties, a passion he had been successfully doing on the side for 15 years.
"Elton had a vision to build a company to develop properties and offer joint ventures, project management, and consulting," Caesar told MPA.
Up until that point, Cross and Caesar had been securing funding for property developments via the residential channel as few lenders still allow four properties to be constructed under one residential title. Since leaving his job to develop properties fulltime through his own firm, Cross was taking on a wider range of projects. With Cross's next project, constructing five townhouses that require roughly $3.5m in funding, Caesar had to level up and find other solutions.
Finding herself in unfamiliar territory, Caesar started researching different options and sought help from peers who had good business banking contacts in the property development space. She immersed herself in the learning process, and was able to provide Cross with multiple solutions to choose from.
Caesar and Cross worked with a business banker and put together a two-stage plan to obtain commercial funding. "Going through the commercial property development process for the first time was a beneficial learning experience for me and my client," Caesar said.
By offering two to three solutions to mitigate risks, including private funding options, Caesar was able to provide Cross the comfort to continue purchasing and developing properties.
"It was fantastic to have been able to source and provide a solution that has formed the foundation that will allow my client to expand. It has been an incredibly rewarding experience to be able to grow with my client."
The knowledge and contacts Caesar acquired throughout the process have opened abundant opportunities for her to keep on writing loans for both Cross and his clients.
"It has been so satisfying to gain a new skill and solution to offer to all my clients, and to share that knowledge and experience to help brokers who are starting out," Caesar said.
Goalposts can change
The goalposts in the lending development space can change with the tightening credit environment and slowing Melbourne market, according to Caesar.
"In an ever-changing landscape there are a multitude of available pathways, and even more creative solutions and lenders emerging to bridge the growing gaps. Keep looking, keep learning, and keep growing," she said.
One quote Caesar lives by comes from business magnate Richard Branson: "If someone offers you an amazing opportunity and you're not sure you can do it, say yes - then learn how to do it later."
Caesar says she often gets so caught up in what her clients want to achieve that sometimes she feels as though it's her dream too. She won't stop until she achieves it.
"I'm so proud to be a broker. I couldn't think of anything else I would rather be doing," Caesar said. "We quite literally get to help our clients achieve their dreams and I love that."