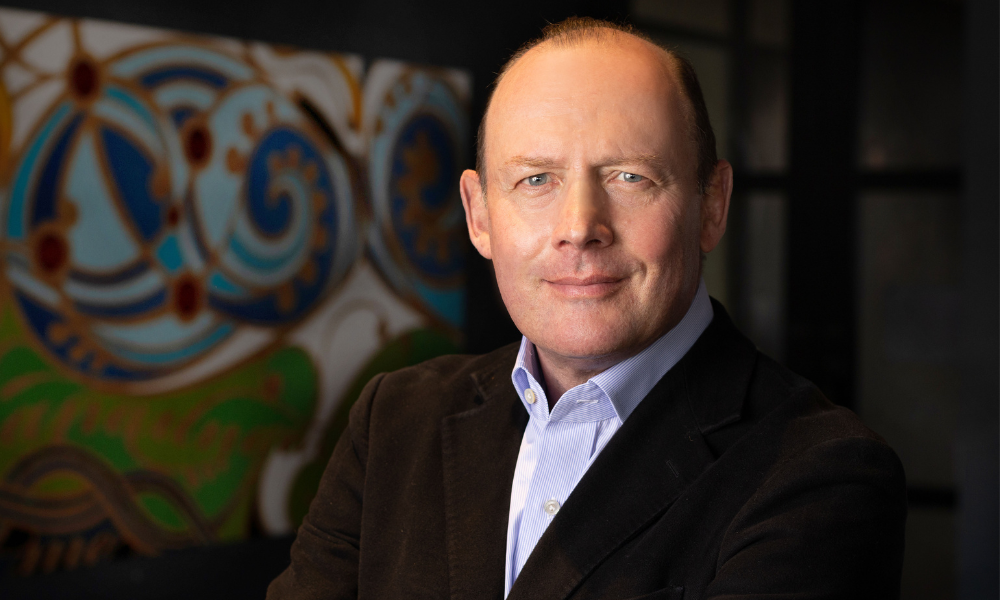 Heartland Group Holdings Limited, which operates in Australia and New Zealand, has announced it will be purchasing Australian bank Challenger in a $36m deal.
Melbourne-based Challenger Bank is an established authorised deposit-taking institution (ADI) which offers customers a range of savings and lending products. Challenger Bank's products include government-guaranteed retail term deposits and home loans – its system is also capable of reverse mortgage origination.
Challenger and Heartland have signed a conditional share purchase agreement for the purchase of Challenger Bank, subject to regulatory approvals.
At the end of June, Challenger Bank had $89m of retail lending, $17m of corporate lending and $228m of deposits.
Read more: Heartland Group posts record $95.1m profit
Heartland Group Holdings Limited (Heartland) operates Heartland Finance and StockCo in Australia, and Heartland Bank in New Zealand.
Heartland Finance is the leading provider of reverse mortgages in Australia. It offers a Well-Life Loan (unsecured lending of up to $40,000), and Express Reverse Mortgage (a simplified and streamlined version of a standard reverse mortgage for borrowers with homes worth $400,000 plus).
Heartland Finance also offers a small business loan product, Open for Business. Heartland's StockCo provides Livestock Finance for cattle and sheep farmers across Australia.
Upon the transaction's completion, Heartland's existing reverse mortgage and livestock businesses in Australia will be transferred to sit in or under Challenger Bank.
Heartland said the opportunity to grow these existing businesses in Australia either as part of a bank or a broader banking group was significant.
"Heartland's purchase of Challenger Bank signals a major step forward in our Australian expansion strategy," Heartland Group CEO Jeff Greenslade (pictured above) said.
"A pathway to acquiring an ADI licence would create access to deep and efficient funding pools which allows for growth and the possibility of improved margins. This particular acquisition also presents the opportunity to build a high-quality and scalable banking platform in Australia, allowing reach to more customers.
Slade said Heartland's approach in the Australian market was guided by the company's "best or only strategy", meaning it will target segments of the market where it can provide products that differentiate from the mainstream. "Our Reverse Mortgage and Livestock Finance businesses are prime examples of this."
"Once the acquisition has been completed, our intention is to scale Challenger Bank's digital banking platforms to broaden the reach of our current product offerings, reverse mortgages and livestock Finance, and look to expand into new products. In the case of retail deposits, we will draw on the experience of our New Zealand subsidiary Heartland Bank which has been awarded Canstar NZ's Bank of the Year – Savings 2018-2022.
"We look forward to working with regulators on the licensing regime and required consents and will keep the market updated on our progress over the coming months."
For regulatory reasons, Heartland will be required to hold Challenger Bank through an Australian incorporated NOHC which is approved and regulated by the Australian Prudential Regulatory Authority (APRA).
It is anticipated that Heartland's top-level holding company in Australia, Heartland Australia Holdings Pty Limited (HAH), would be the appropriate vehicle to apply to APRA for authority to act as a NOHC.
Heartland said its aim in Australia is to create a digital bank which, once Heartland assets are transferred to it, will be profitable. This, together with Heartland's "best or only strategy, provides the opportunity for a differentiated proposition".
The bank has scrapped takeover talks with Avenue Hold for the potential acquisition of Avenue Hold and Avenue Bank, following a non-binding memorandum of understanding on August 23. Heartland had purchased an 11% stake in Avenue for $5m.
Heartland said market conditions had since changed and it had also become aware of Challenger Bank as an "alternative opportunity". No decision has been made on the future of its Avenue shareholding.
Read more: Why are older homeowners dipping into their equity?
Challenger Bank also affords further opportunities to expand Heartland's best or only products into Australia, Heartland said.
In the first quarter of the financial year ending June 30, 2023, Heartland Group said it experienced growth across key lending portfolios of reverse mortgages, motor and asset finance.
Reverse mortgages across both Australia and New Zealand maintained strong growth, recording 19.3% and 24.4% annualised growth respectively.