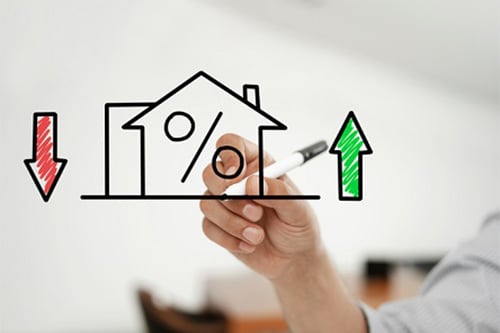 A mortgage lender has set a new record for the lowest home loan rate.
Greater Bank has announced a new rate of 1.69%, following a cut of 0.2% on its one-year fixed rate for owner-occupiers paying principal and interest.
The rate beats the previous record-low home loan rate of 1.75%, set by National Australia Bank's UBank arm on its three-year fixed-rate loans for owner-occupiers paying both principal and interest.
There are currently 138 home-loan rates below 2%, according to news.com.au. And the RBA's record-low cash rate of 0.1% promises to keep rates low for the foreseeable future.
Recent data from the Australian Bureau of Statistics showed that new home-loan commitments have hit record highs thanks to low interest rates and a raft of government incentives for home buyers.
Read more: Digital bank sets record-low mortgage rate
New home loans spiked 8.6% month over month in December, hitting their highest level since June 2009, according to ABS data.
Amanda Seneviratne, head of finance and wealth at ABS, told news.com.au that loans for newly constructed properties have more than doubled since June, largely driven by government programs like HomeBuilder.
"Federal and state government measures such as HomeBuilder and historically low interest rates are supporting ongoing growth in housing loan commitments," she said.