Brokers need to educate customers by giving simple examples and comparison breakdowns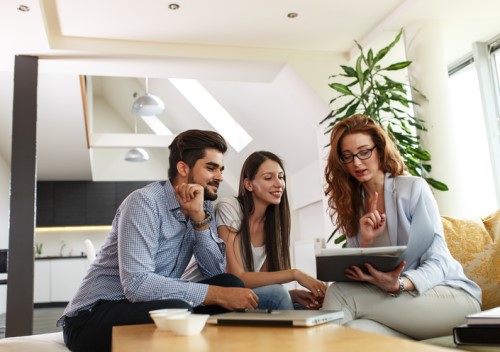 Aussie homeowners have such low levels of awareness when it comes to key mortgage terms that it's causing concern, according to a recent study by Gateway Bank.
Understanding the difference between a comparison rate and an interest rate stands as the largest drop in financial literacy amongst Australian mortgage holders. The study revealed that 31% of the respondents, down from 36% last year, said they were definitely aware of the term.
The study also showed that 56% of mortgage holders, down from 60% in 2017, said they were definitely aware of the term redraw facility, 55% know home loan insurance, and 53% know offset account, down from 56% last year.
The figures remain bad news when it comes to key mortgage terms – 40% were definitely aware of lenders mortgage insurance (LMI), 26% understand loan to value ratio, and 20% understand portability. Split home loan was the only measure that improved, from 33% in 2017 to 34% this year.
Not only do mortgage holders lack understanding of key financial terms, they also don't know the basic features their current mortgage offers. According to the survey, 40% didn't know if their home loan offered splits, 17% didn't know if they could access a redraw facility, and 19% didn't know if their existing current loan offered an offset account.
Gateway commissioned YouGov Galaxy to survey 1,001 mortgage holders across Australia in August 2018. Last year, the bank commissioned McCrindle to survey 326 mortgage holders across the country.
Show don't tell
Gateway CEO Paul Thomas believes that the home loan sector needs to boost its focus on financial literacy and on fully educating people about the home loan process.
In an interview with MPA, Thomas said that the best way for brokers to go about explaining key mortgage terms to customers is by first understanding that customer's current financial situation and financial aspirations. Once equipped with that information, brokers can envision the bigger picture and begin to suggest products that best suit the customer's needs and future goals.
"The best way to communicate this is to 'show don't tell'," Thomas said. "Give simple, concrete examples of what certain features can do for them. Take an offset account, for example. In this scenario, brokers can provide a comparison of the benefits of an offset account versus a savings account and give clients a breakdown of how much they stand to save on interest over the life of their loan."
According to Thomas, another way brokers can suggest products is by explaining the benefits of each loan feature within the context of potential life events, such as unexpected financial windfall or redundancy.
A picture on the wall
Customers don't necessarily know which is the best option when they ask for a home loan, Thomas said. "An analogy we use at Gateway is customers don't want a picture hook, they want to put a picture on the wall. …If they don't know about splits they won't ask even if it's the best option for them," he added.
"By explaining these features, you're building trust and providing valuable advice to mortgage holders. And, as anyone in the customer service industry knows, a concrete reputation and word-of-mouth recommendations are two fundamental keys to success."