Going into commercial lending has earned her an additional $10m this year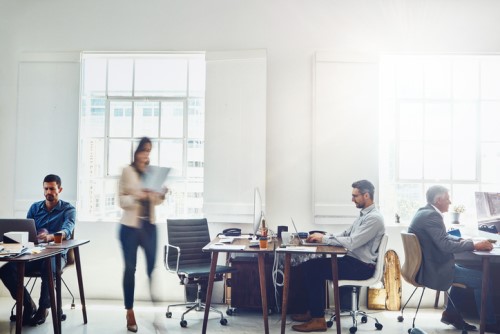 Some brokers are just so good at what they do that customers begin to see them in a different light. Belinda Caesar is one such broker. The founder and director of BCFinance and a 2018 Young Guns finalist is often looked upon as a "mortgage therapist" by many of her clients.
"I would say my biggest point of difference would be my personality and being empathetic. Finance is the pathway to dreams and it can be a highly emotional transaction, so I always go above and beyond to support my clients on every level," Caesar told MPA. "They really appreciate my genuine care, and the comfort I provide throughout the process."
Caesar believes her being a 'mortgage therapist' has helped her develop a high-level of trust with clients, resulting in a continuous stream of recommendations. She has no doubt her deep client relationships hugely contributed to the 351% increase in her settlement volumes obtained last year.
Tailored-fit
Caesar takes a tailored approach with every client. She takes time to understand her clients' goals and preferred level of engagement. While she follows a carefully structured process, she treats each application based on the client's individual preferences and needs.
"Identifying with my clients on a personal level from the onset, allows me to develop strong relationships and continually delight and exceed expectations," Caesar said.
As an added motivator, Caesar likes to set new settlement volume milestones. She's inspired to do better whenever she compares newly achieved volumes with past performances.
According to Caesar, the online tool Trello has been essential in keeping her on track and efficient when her business volume tripled. She uses the digital resource religiously until allocated tasks are completed.
Going into commercial
Caesar considers diversifying into commercial lending her biggest professional achievement to date. Before branching out, Caesar, limited by her expertise and connections, mostly offered residential lending. When one of her clients sought a commercial solution, Caesar immersed herself in the commercial channel, acquiring the necessary skill set through careful research, peer recommendations, and by working with lenders.
According to her, the whole jump into commercial lending was a worthy and rewarding experience that generated her business roughly an additional $10m this year.
Caesar hopes to continue tripling her settlement volumes each financial year. But she recognises that in order for her business to grow at that rate, she needs to hire support staff to dramatically reduce her workload, especially now in a tighter lending environment.
"I'm looking forward to seeing what I can achieve when I am able to take a step back and focus on working on the business instead of being caught up working in the business," Caesar said.