R U OK? industry ambassador says the pandemic has heightened the need for this upcoming event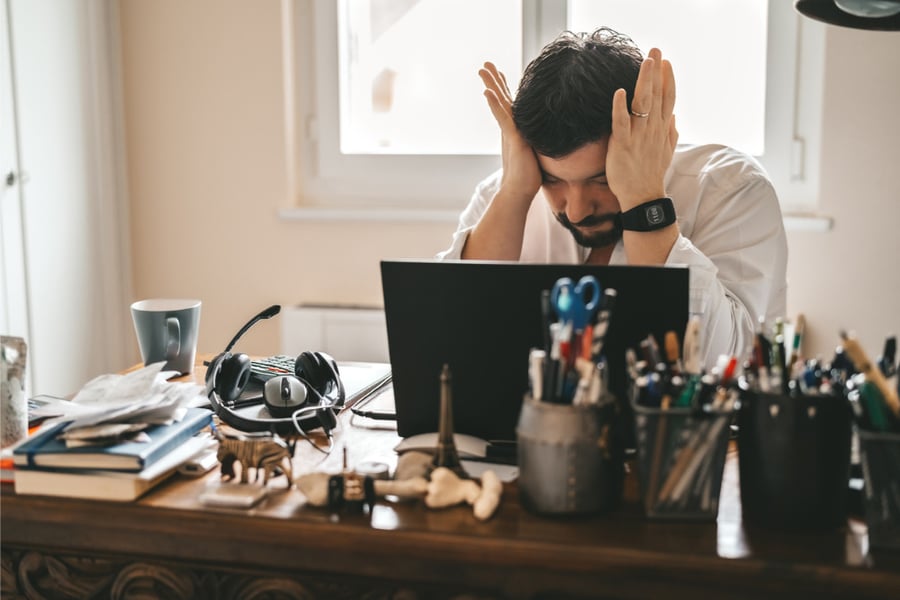 Mortgage broking can be a high-pressure job. While working long hours to solve complex lending issues for clients can be extremely rewarding, it can also take its toll on someone's mental and emotional wellbeing. FBAA managing director Peter White AM says the association's annual Get Broker Fit – R U OK? Day aims to connect the industry in support of one another – a focus that has become heightened throughout COVID-19. MPA spoke with White about the reason he started advocating for greater mental health in the industry as well as the way brokers can navigate challenges by coming together as a family.
An important conversation
White became industry ambassador for R U OK? in 2016 with the aim of normalising the conversation around mental health.
"In those days it was quite a taboo subject that people wouldn't speak about."
"Today we've normalised it – and that means that people do reach out to each other."
"They are prepared to have the conversation when things are getting difficult in their lives; to speak to a friend and to take care of their mental health in supporting one another."
He says in the current environment, the pandemic has meant a heightened focus on the need for R U OK? Day – particularly for those in Victoria who have been subject to a prolonged lockdown.
"We've seen an increasing impact within the broker community with people suffering from anxiety as well as some depression and it's great to see the industry rallying around each other to help support it."
"One of the things that we are looking to do is create an even greater support network and also to help people understand what they can do to help themselves as well as having their friends around to help them through challenges with mental health."
The importance of structuring your day
This year's R U OK? Day event will be streamed digitally on 10 September and is offered free of charge to the entire industry.
White says the event will include a workshop on how to structure your day as a broker as well as tools and conversations about mental health.
"If your day's routinely organised and structured it actually helps you to get through times that are mentally tough."
"There's also two new initiatives we will be announcing very shortly, hopefully one on RUOK? Day itself and then another one in another one to two months' time that we're doing to further assist people with mental health."
"It's okay not to be okay"
Through his work as an R U OK? ambassador, White says he is trying to bring an important message to the industry.
"I always talk about the industry as being part of our family, so we need to do everything that's within our means to help our family and this is a part of what we do."
"The big thing I'm trying to continue to say to people is that, we've all got to remember that it is okay not to be okay."
"Life isn't perfect and, in the world, shit happens."
"We've got to learn to work with it."
"It's a bit like COVID; we've got to learn to live with it and work through the issues to come out the other side, otherwise we wind up in a very dark space that can take us down journeys that are very unpleasant."