While the number tracked to "near record lows," a research firm warns of "significant pressure" when supports end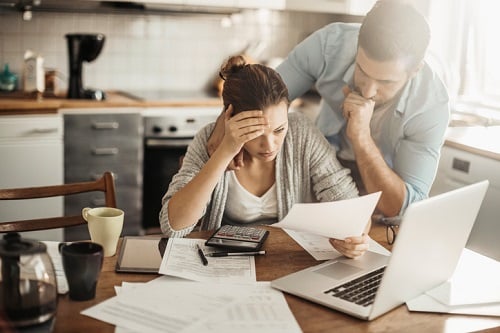 The number of mortgage holders at risk of mortgage stress increased as 2020 drew to a close, but "continued to track near record lows," according to recent figures from Roy Morgan.
Data from the research firm showed that an estimated 783,000 mortgage holders (20.0%, or one in five) were "at risk" in the three months to November 2020 – roughly unchanged compared to the same period in 2019, but around 17% more than the 668,000 reported in the three months to September 2020.
And of those "at risk," more than half (454,000), or 12.4% of all mortgage holders, were considered "extremely at risk" – a figure Roy Morgan said is "still low compared to levels of the last few years" but up from the record low of 384,000 reported in the three months to October 2020.
Read more: Homeowners facing 'unrealistic repayment demands' - report
Roy Morgan considers a mortgage holder "at risk" if they are paying more than a certain proportion of their after-tax household income (25% to 45% depending on income and spending) into their home loan, based on the appropriate standard variable rate reported by the Reserve Bank of Australia (RBA) and the amount they initially borrowed.
Meanwhile, mortgage holders are "extremely at risk" if payment of the interest only is over a certain proportion of household income.
The research firm attributed the low rate of "at risk" mortgages during 2020 to the bevy of support provided to the economy by the federal government, as well as measures taken by banks and financial institutions to support borrowers.
However, Michele Levine, chief executive officer of Roy Morgan, warned that the winding back of support from the federal government and banking and financial institutions this year could be a test for the property sector.
"The latest Roy Morgan data into the Australian housing market shows mortgage stress continued to track near record lows in the three months to November 2020," said Levine. "Because of the extensive government support and deferred payments on housing loans provided by banks and other financial institutions, the impact of COVID-19 is yet to be fully felt. But the trend emerging in Roy Morgan data from September to November warns us there will be significant pressures emerging when the support ends."