The savings for brokers could be immense says GBSS CEO Michael Galilee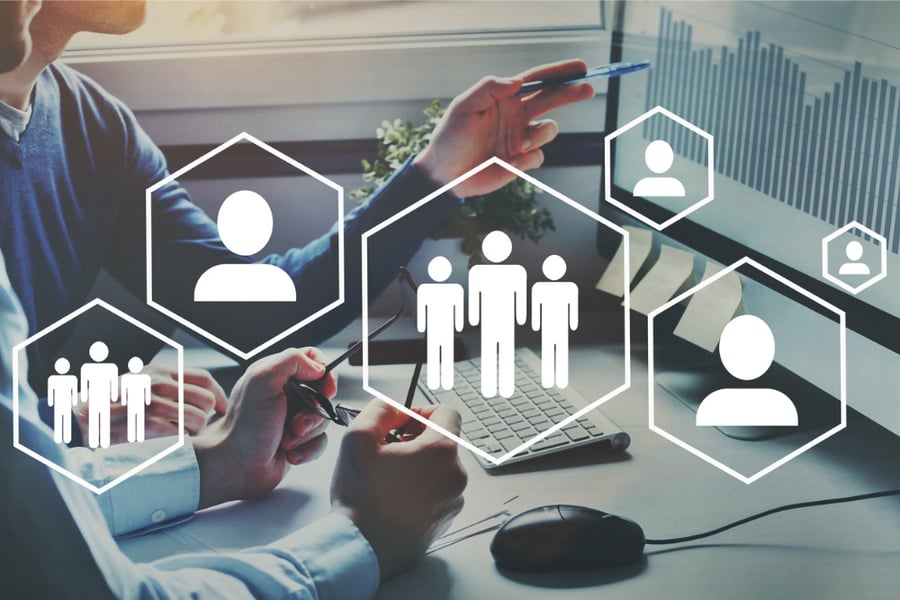 When it comes to running a brokerage, expansion is often a central challenge that business owners need to overcome. As more business comes in, so does the need for dedicated admin staff – particularly in the current environment of growing compliance and documentation requirements. MPA spoke with the CEO of GBSS Michael Galilee about the potential to reduce running costs through outsourcing and what brokers need to know before they can build an offshore team.
How much can you save by offshoring?
According to Galilee, there are two factors at play when considering how much a broker-business could save through offshoring.
"Perhaps the most beneficial saving is in the ability of the broker to delegate the administration and data entry side of their business."
"If the broker is spending the majority of their time inputting applications, talking to banks, even following up or answering queries from borrowers, then this takes away from the core function of their business which is to build relationships and to find new clients."
He says, by taking on staff to take care of these tasks, it could be possible to take the business to new, and previously unattainable, heights.
But when it comes down to hiring new staff members, the numbers clearly stack up in favour of offshoring.
"Let's assume that a broker requires an assistant and is looking to place that person onshore."
"To do the same work offshore full-time there would be a saving of around 60% with the service charges for the BPO included."
What sort of businesses are suited to outsourcing?
He says offshoring is a useful option in the current environment where broker-businesses may be struggling, growing – or even both.
"Everyone is facing their own challenges at the moment."
"For businesses that are struggling they need to reduce their cost."
"For businesses that are growing, the prospect of expanding needs to be done with care."
Either way, says Galilee, time is money.
"The more time a broker has to focus on the core of his business, the more time he has to bring in new business and to also provide a higher level of service to his Client base."
"The broker support offshore market is booming and it is important to take that first step and give your business the opportunity to evolve to the next level."
Managing staff in an offshore environment
When it comes to managing staff in an offshore environment, Galilee says there are multiple options to consider.
There are solutions available for brokers who want to outsource data entry as well as for those who require a full service whereby support staff liaise with banks and even the clients themselves.
In any case, it comes down to what the business needs as well as what the broker is comfortable with.
"In addition, there is also certainly an element of cultural difference from both sides but communication is key. That goes for communication with your offshore staff and also with your offshore provider."
"It is important to find a provider that sees this as a partnership and truly cares for your business and wants to help you succeed."
How does the process work?
At GBSS, the offshoring process begins with a detailed consultation whereby the nature of the roles and the structure of the client's IT or telephony system is discussed.
"Clearly, each topic has multiple subtopics that need to be "ticked off" as part of the discussions and it's important that the client and GBSS put in the detailed, hard-work upfront prior to putting any bums into seats in Manila."
"Once the plan is finalised, it becomes a relatively simple step-by-step process of hiring, training and then day-to-day management."
Mitigating data security risks
Any new venture comes with risks, and data security and the misuse of information is a big one to consider when setting up an offshore operation.
"In our operations, we do not store any data on behalf of our clients in servers or similar. As such, there are no issues in regard to that aspect."
"From the perspective of our employees accessing client-data for day-to-day operations, there are multiple ways that this can be achieved depending upon the IT structure that the relevant client uses, ranging from simple internet-based processing through to VPN-based structures."
But, it's not just technology and data security that should be considered when setting up an offshore operation.
"There is another risk which is perhaps less talked about and that relates to the possibility of a reduced level of customer focus or engagement within the offshore team as compared to the onshore team."
"In our view, it is imperative that each client (in conjunction with GBSS) strives to create an environment where the employee feels that they are part of the overall client-business and does not feel particularly 'different' to those employees that work in the home-office in Australia."
"The importance of this is even greater now that travel is impossible and clients cannot attend the Manila sites to fly the flag and take their people out for a meal."