As broker Brad East writes, he managed to halve his workload as well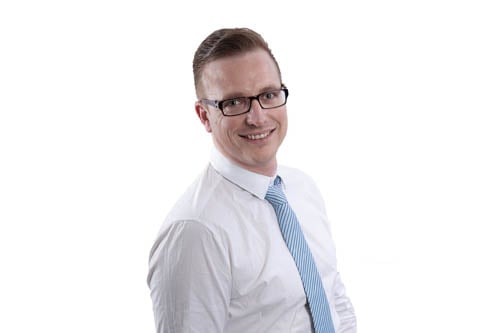 Technology has progressed rapidly in the past few decades.
We, as brokers, now have powerful automation tools at our disposal to save us time and improve our clients' experience. Yet, few of us take full advantage of them in our business.
Here are five areas of my business which I heavily automated using technology, helping me go from writing $1m in loans per month to $4m.
1. Processes
I used to spend up to four hours a day on repetitive admin tasks. This was time that I could have spent developing referral partners or business development.
I mapped out what tasks were occurring and then automated as much as I could.
For example, if a client received an unconditional approval, I setup a system which would automatically notify them, the real estate and the settlement agent via email and text message.
2. Task management
We like to think we don't forget things, but we do. And when that happens, it can cost our clients a lot of money and ruin our reputation.
I setup reminders which automatically triggered depending on the type of client and what stage they were in the process.
For example, I setup a reminder to get the discharge authority signed when a loan was being processed, and to lodge it at unconditional approval.
3. Post settlement
Most brokers know how important a client's experience post-settlement is. But often, it's very difficult to do without help.
I setup a system to automatically congratulate clients on their settlement, send out a gift, ask for testimonials and referrals, schedule annual reviews and send out birthday and Christmas cards.
4. Sales
If you contact a lead within the first few minutes of receiving it, you can increase your conversion rate by up to 400%, which is why I created a system to notify me by text and email as soon as a lead came in.
I also setup an automatic follow up reminder sequence for leads who didn't answer my call on the first attempt. This helped me stick to a consistent follow up schedule for every lead.
5. Marketing
When a prospect responds to one of my online advertising campaigns and submits their details, they are automatically put through an automated 'lead nurturing' email campaign while they wait for my call.
If a prospect doesn't respond to any of my attempts to contact them by phone, or doesn't use my services, I move them into a 'long term nurture' email sequence to help me stay 'top of mind'.
The results
These automations did take a significant amount of time to setup but the benefits were immense.
I roughly doubled the number of referrals I received. I doubled the number of leads I closed. And I saved four hours a day - time which I then reinvested into marketing my business.
As a result, I went from writing $1 million to $4 million in loans per month.
If you aren't leveraging the technology available to automate processes and activities in your business, I highly encourage you to do so. It'll be the best thing you ever do.
Brad East is the director of Wisebuy Investment Group based in Newcastle. He is also the co-founder of the Australian Broker Academy, which provides information and training to brokers new to the industry. For more information, visit: australianbrokeracademy.com.au.