The broker credits superior service, efficient systems and a very understanding wife with his success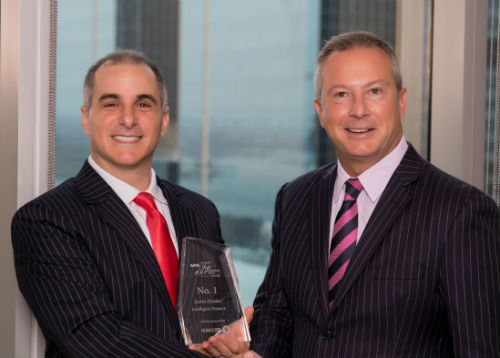 This broker credits superior service, efficient systems and a very understanding wife with his success.
Justin Doobov is this year's top broker for a reason: when it comes to servicing clients, he says he doesn't differentiate between them.
He'll write a loan for the CEO of a public company, and that CEO's secretary. He's got first home buyers coming in to see him – albeit more of the waterfront mansion variety – and investors with 45 properties.
Doobov's business relies entirely on word of mouth from existing clients, and this in turn acts as a bit of an initial vetting process for new clients, because "like attracts like".
"Our philosophy is we look after every customer the best that we can," he says. "We offer them the best service that we can, and we know that the client will then become a raving fan." Intelligent Finance invests nothing in conventional marketing. "We spend our time, effort and money servicing the client, and then that client becomes a moving billboard."
Regardless of who they are, they all get the same service, Doobov says. That can happen because he's invested in his staff, built the systems and has the backend support they need. Getting the process right the first time means his administration team can eliminate time wasted going back and forth between lender and client, and ultimately lift conversion rates. Doobov is the only broker at Intelligent Finance, but he's got a team of seven in Sydney and eight in the Philippines processing applications and looking after his existing client base, which frees him up to meet new and returning clients face-to-face.
That might explain why, even in this year's tighter lending environment, Doobov was still able to write 408 loans worth $323m.
That doesn't mean he was immune to the challenges, however. His total volume of new loans did contract by $36m this year compared to last year, and he settled 185 fewer loans. He says it takes two to three times longer for an application to be approved than it did two years ago.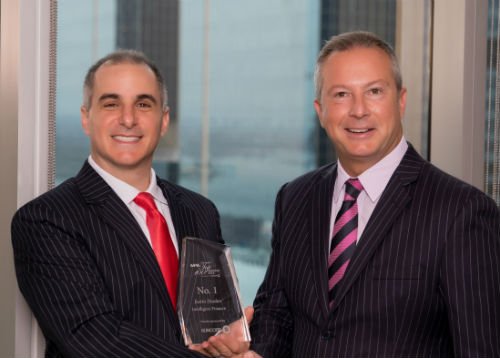 "There are so many extra steps and compliance hurdles that need to be met that it just adds more time, complexity and paperwork to what should be a relatively easy loan application. Most brokers are feeling that pain; even just the difference in lenders' rates and product offerings is time-consuming to sort through."
The industry's reputation has also taken a hit this year. When Doobov started as a broker 17 years ago, and established his own business working out of his parents' three-car garage, he says people used to treat brokers like they were superheroes. "People would want to see where my cape was," he says. "We walked in there and clients were paying crazy rates directly to the banks and we were able to save them a fortune.
"Now, with the royal commission and everything else, it seems like people with non-broker vested interests are trying to muddy the broker name and industry, when, in general, most of the broker industry only does good for clients."
Part of doing right by your customer involves servicing them beyond settlement, which is a duty Doobov takes to heart. "We say to the customer: we will manage you until that loan is paid off. Any questions, any issues, any changes or modifications you need ... call us and we'll get that solved."
It may be labour-intensive, but Doobov is an advocate of buying products with a lifetime guarantee.
"We've gotten you into the debt and we're going to help you with that debt until you've got it paid off."
On work-life balance
While Doobov is not regularly up at 3am and in bed at 11pm any more, he still works seven days a week. "I've got a very understanding wife, and that's one of the key points. My wife understands that I've got a job to do, and I've got to service these clients. … By me helping clients achieve their dreams, my family are able to financially achieve their dreams as well," he says.