Executive director of distribution Lisa Claes on working with brokers to change the banking landscape.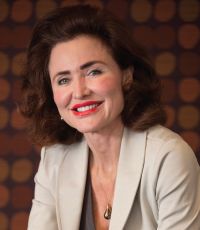 ING Direct's executive director of distribution tells MPA why she's putting brokers at the centre of the bank's growth strategy for the coming year.
MPA: What is ING Direct's reaction to the recommendations of the Financial System Inquiry Final Report?
Lisa Claes:
I support the [risk-weighting] recommendation in the sense that, particularly working for a global organisation, the recommendation is really a mirror of what the global banking community, the Basel III community, are trying to do. This is not just in Australia; there are moves afoot, particularly in Europe, to reduce risk rates and protect banks' deposit holders from unforeseen volatility in the market. Ultimately, these sorts of measures are in the best interests of the customers. I certainly don't object … it's a sound recommendation; we ourselves are very high on Tier One Capital (a ratio of more than 13%); we're already there, so to speak.
MPA: Is ING Direct's strategy for this year about diversification? We've seen some moves in the commercial space, as well as promoting of your low-cost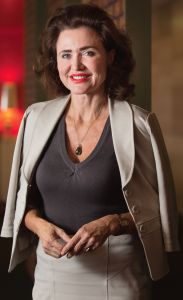 superannuation management through brokers.
LC:
I'll start at the core of the strategy, which is to grow primary bank customers; to have more customers – and we have 1.5 million – see ING Direct as their main financial institution. If that's our strategy, which it is, we can't do that alone on savings and mortgages. You need to off er a more diversified product range that meets the basic financial needs of customers. The transaction account is at the heart of that … but also part of that is our superannuation product, and we're proud to present what we believe is an industry-leading product in that category.
One plank of our strategy is our rewards scheme [explained below]; another is the diversification of our asset base. We definitely want growth in retail mortgage lending, but we're also equally focused on growing priority commercial mortgages and our infrastructure finance offering.
The third plank of the strategy is building out the primary bank proposition. We're exploring plays in the wealth management area, and we're wrapping all that up with what we aspire to: continuing the market-leading experience.
MPA: You've just announced a new rewards scheme for your customers. Why should brokers recommend it to their clients?
LC:
If we go back to our strategic intent being to grow the primary bank customer – and we believe that brokers and the mortgage is at the heart of the financial journey of the customer – I talk about the barbells of financial services being mortgages and superannuation. Brokers are in the box seat, in that they get in early in the financial life cycle, and we try to help brokers diversify their own income by not only paying commission as we do for retail mortgages but also rewarding them for referring our broader proposition. So at the moment the program encompasses the transaction account and the superannuation product.
The more products that we have, the more products the broker has. For us it's share of wallet; for brokers it's retention and tenure and more commission. The rewards scheme is designed to reward existing customers … every customer on the books will begin to earn 1% cash back on the repayments they make on their loan. The condition is you have to have an Orange Advantage transaction account and the loan, and you need to be contributing into that product, or savings, $1,000 a month … the mathematics are quite simple; it's about encouraging retention, which is important for financial services providers but is also great for brokers [in order] to avoid having their customer churned away.
MPA: Does ING Direct have a more conservative risk appetite than other banks?
LC:
We play within the retail footprint within Australia; SMSF lending is an exception. I don't believe that our risk appetite is conservative; I'd like to describe it more as responsible and sustainable. I'm quite proud of the fact that our arrears are lower than the industry average. ING Direct takes no pleasure in putting people out of their homes; we want people to stay in their homes, pay off their mortgage, and hopefully buy some more ING products. Having an appetite that we believe will encapsulate the customer for all their borrowing life is certainly front and centre of our thinking. Also, we want to be consistent too. Consistency is very important … people don't want us loosening the gates of the risk appetite and then shutting them up … if you look at some of the pronouncements from APRA about creating a stable banking system, it's around what ING Direct has been doing and hopes to continue to do.
MPA: Could you give us some concrete examples of ING Direct's investment in technology in the broker space?
LC:
We have had two major technology projects in the past two years; one was called 'Bank in the Box' and the other 'Zero Touch'. They're now complete, and they've enabled us to slim down our infrastructure into a tight, neat, strong, responsive base, such that, whenever we want to change or build any customer applications – such as back-office automation – we can do that more efficiently and quickly, rather than having to navigate a sprawling, ageing and dense system infrastructure base.
So how does that benefit the customer? Brokers will see the benefits of that in a number of ways.
Most directly they'll see the automation of the back office, which is happening now and we'll be releasing for variations in Q3 and new business in Q4. The new back-office systems will cut our turnaround time by at least 30% and give us a scale so, if there's volatility in customer appetite or brokers sending the business to us, it won't matter, because we'll have the scale and we'll be ready to take it.
The other benefit is it gives us much more regular and intuitive back-channel messaging, so we hope it'll be a much nicer experience; they'll be able to service themselves autonomously rather than having to ring, if that is their preference. The other thing is we're redoing our customer website … it looks better and it gives us much more intelligent data and analytics capability; campaign management, personal financial management and intelligence.
All of these aren't desires; they're projects and are all coming to a head. And we're able to do all of these things simultaneously because of the big infrastructure projects we were doing over the years, where not a lot came out at the front, because we were having investment underpinning the house. So as someone at the front line, I'm very much excited.
MPA: 2014 saw ING Direct beat majors and non-majors alike in the various customer satisfaction surveys. What about ING Direct contributes to such high satisfaction?
LC:
At ING Direct, the customer is at the heart of everything we do … we bring the customer into the organisation, quite literally, on any major initiative we undertake.
Whether it's designing a product, building a product, building a mobile app, our new superannuation portal for advisers, we have focus groups; we have customers playing and using them.
Also, we've got the benefit of a very tight global network … If we agree something is the best of the best it often gets implemented abroad … so, for example, the new customer interface, that's a cookie-cut from Spain. We have customised it slightly for Australia, and we've saved so much time and money, and have had IT specialists from Poland, Spain and the Netherlands come in and help us put this platform here.
And I think the main thing that drives it is our culture. We have outstanding employee engagement; across the bank I think it's 82% ... in customer delivery it's 90%. They are so passionate about serving the customer, and that's a result of recruiting and managing accordingly. It's more art than science, but that's what I think are the core attributes there, and we've got to keep earning it and not get complacent, that's for sure.
MPA: Where do you want ING Direct's relationship with the third-party channel to be 12 months from now?
LC:
I would like them to be solid partners with us, in terms of supporting our drive to be Australia's favourite place for money, and the primary bank for all Australians. And the other side of that is we'll be rewarding that partnership through these various referral programs we have.
Related articles:
Ex-Westpac broker crosses the Narrow Sea
Head to Head with Sam Boer
Liberty on broking "we've never taken one step back"