How this elite group wrote massive volumes and conducted hundreds of meetings in a tighter lending environment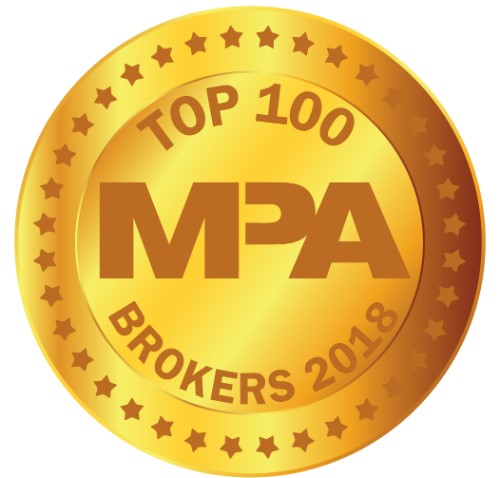 How this elite group wrote massive volumes and conducted hundreds of meetings in a tighter lending environment
1 Justin Doobov, Intelligent Finance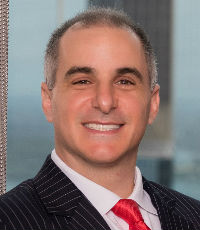 Intelligent Finance
Bondi Junction, NSW
"We spend our time, effort and money servicing the client, and then that client becomes a moving billboard"
Justin Doobov is this year's top broker for a reason: when it comes to servicing clients, he says he doesn't differentiate between them.
He'll write a loan for the CEO of a public company, and that CEO's secretary. He's got first home buyers coming in to see him – albeit more of the waterfront mansion variety – and investors with 45 properties.
Doobov's business relies entirely on word of mouth from existing clients, and this in turn acts as a bit of an initial vetting process for new clients, because "like attracts like".
"Our philosophy is we look after every customer the best that we can," he says. "We offer them the best service that we can, and we know that the client will then become a raving fan." Intelligent Finance invests nothing in conventional marketing. "We spend our time, effort and money servicing the client, and then that client becomes a moving billboard."

Regardless of who they are, they all get the same service, Doobov says. That can happen because he's invested in his staff, built the systems and has the backend support they need. Getting the process right the first time means his administration team can eliminate time wasted going back and forth between lender and client, and ultimately lift conversion rates. Doobov is the only broker at Intelligent Finance, but he's got a team of seven in Sydney and eight in the Philippines processing applications and looking after his existing client base, which frees him up to meet new and returning clients face-to-face.
That might explain why, even in this year's tighter lending environment, Doobov was still able to write 408 loans worth $323m.
That doesn't mean he was immune to the challenges, however. His total volume of new loans did contract by $36m this year compared to last year, and he settled 185 fewer loans. He says it takes two to three times longer for an application to be approved than it did two years ago.
"There are so many extra steps and compliance hurdles that need to be met that it just adds more time, complexity and paperwork to what should be a relatively easy loan application. Most brokers are feeling that pain; even just the difference in lenders' rates and product offerings is time-consuming to sort through."
The industry's reputation has also taken a hit this year. When Doobov started as a broker 17 years ago, and established his own business working out of his parents' three-car garage, he says people used to treat brokers like they were superheroes. "People would want to see where my cape was," he says. "We walked in there and clients were paying crazy rates directly to the banks and we were able to save them a fortune.
"Now, with the royal commission and everything else, it seems like people with non-broker vested interests are trying to muddy the broker name and industry, when, in general, most of the broker industry only does good for clients."
Part of doing right by your customer involves servicing them beyond settlement, which is a duty Doobov takes to heart. "We say to the customer: we will manage you until that loan is paid off. Any questions, any issues, any changes or modifications you need ... call us and we'll get that solved."
It may be labour-intensive, but Doobov is an advocate of buying products with a lifetime guarantee.
"We've gotten you into the debt and we're going to help you with that debt until you've got it paid off."
On work-life balance
While Doobov is not regularly up at 3am and in bed at 11pm any more, he still works seven days a week. "I've got a very understanding wife, and that's one of the key points. My wife understands that I've got a job to do, and I've got to service these clients. … By me helping clients achieve their dreams, my family are able to financially achieve their dreams as well," he says.
2 Mark Davis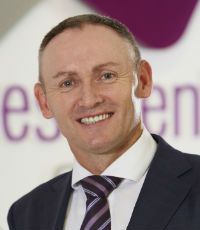 The Australian Lending & Investment Centre
Aggregator: Connective
Melbourne, Vic
Total value of residential loans FY2017/18: $300,909,867
Total number of residential loans FY2017/18: 899
Mark Davis wrote 899 loans this past year and conducted every single interview himself. How did he do it? Forty interviews per week.
In these changing times, people tend to halve their communication because they get so busy, which is the opposite of what one needs to do, Davis says. Now is the time to triple it. The ALIC team communicates with clients every three days, unless they're told otherwise.
"Especially in this market, they want to know that everything is OK. 'I've got nothing to update you on; everything is under the control.' Because we have more sophisticated investor-type clients, they'll be all over you like a rash if they think you're not in control," he says.
Not only do brokers need to up their communication, but they also need to increase their training and streamline their processes.
"We've made huge changes to the way we operate over the last six to 12 months because the banks are changing on a daily basis," Davis says. "You need to increase your intensity and put more time in. I didn't think I had any more time, until you sit down and push yourself a little bit harder."
While training will take more time up front, it saves time in the long run, Davis says.
"You can't a­fford not to train," he says. "You don't have time not to adhere to absolutely everything – one-on-one's, managing meetings, updates, introduction calls, follow-up calls, updating the client every three days; it's process, process, process.
"You do all that and actually save time. You save time by becoming better and more efficient, by being proactive rather than reactive."
He says it's important to be able to sort out quickly whether there is a deal to be done or not. Many clients come to ALIC after being turned away by other providers and expect them to be able to "pull a rabbit out of a hat".
But Davis isn't deterred. "It is an investor market; our business model has been built for bad times, so astute investors actually operate in bad markets and make the most of their money in these times. In the next three to six months, we should be coming into some of our best times ever."
3 Josh Bartlett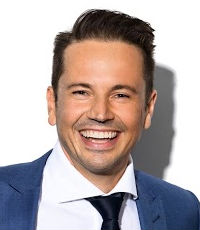 Financially Healthy, Loan Market Bayside
Aggregator: Loan Market
Cheltenham, Vic
Total value of residential loans: $203,798,651
Total value of residential loans FY2017/18: 400
Josh Bartlett was one of only three Top 10 brokers to increase their total loan values this year.
Just like last year, Bartlett added more than $19m to his total, which he says is partly to do with being an eight-year veteran of the industry and not having to chase business. He also credits his three sta­ff members, who have been with him for several years.
He may have lodged 85 fewer loans, but he had "much tighter processing around each client", including which clients he met, the conversations they had and the follow-up process.
In order to stay abreast of lending changes, he and his team spent time nearly every day of the week training. "We're obsessed with credit policy training," he says. He also brought in a new BDM each week.
While he settled more this year than in the past, Bartlett says it's become easier. When he sits in front of a client now, he feels like he knows them better and understands what they're after – and it's not just rate or product. "The client has to know you, trust you and understand the information that you're giving them." Brokers also need to spend more time listening to find out why their clients are actually there.
In the past, Bartlett used to see anyone who walked through the door, but he's become more discerning now to ensure each meeting is worth it for both client and broker.
Because his team are so confident about policy and the nuances of di­fferent banks, the market changes have actually helped di­fferentiate his business. "Last week, for example, we put in 13 loans to 13 di­fferent lenders for 13 di­fferent clients."
Bartlett didn't let that go to waste: he used it in marketing material that he sent to his real estate agent network. "It just goes to show the expertise that a broker brings to the table. As a broker, we've got choice."
On work-life balance
Bartlett has stopped working Saturdays so he can watch his children play basketball. "It's allowed my business to run more efficiently and helps my team not be under the pump as much," he says. "It created too much business and too many problems."
4 Darren Liu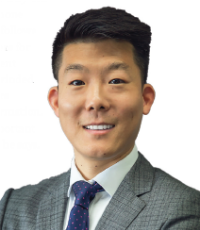 My Home Loan North
Aggregator: Finsure
Sydney, NSW
Total value of residential loans FY2017/18: $182,305,332
Total number of residential loans FY2017/18: 224
"I'm a bit in shock; I didn't expect to get to this level," Darren Liu said when he found out he'd cracked this year's Top 10.
Not only did he come in fourth behind some serious heavy-hitters, but this also marks his debut on the Top 100 list.
Liu says he thinks he got to the top because he seizes new opportunities and tries to find more ways of servicing the same client. While commercial figures don't count in the Top 100 tally, broadening one's offering generates referrals and keeps clients in the fold. "When you give them more comprehensive service, they'll appreciate your efforts," says Liu, who's been a broker for eight years. "We take care of the customer and then the customer will appreciate that and we'll generate more business out of it."
It's now more important than ever for brokers to broaden their use of lenders so they can provide more options to their customers. That means brokers also need to be across more products and policies and should talk to lenders often to keep abreast of the changes. "Now you need to be very clear on all details. Don't make assumptions; discuss policy and deals up front to prevent dramas," he says.
To go far, brokers also need a solid team and strong branding.
"You need to be able to draw on your team; it's not an environment for a one-man band any more," he says.
The brand has also become more important as people look for brokers who are reliable and trustworthy. But he warns brokers not to expect customers to be generated from a single marketing campaign. "It is the long-term relationships we've maintained and the education we've provided that has slowly built this up."
Liu's team have also worked on simplifying and fi ne-tuning their sales procedures. One of the ways they did this was by standardising their phone conversations so every employee follows the same steps to qualify customers for the second stage. This helps prevent staff from getting stuck on long-winded phone calls and ensures customers receive the same service and information.
"Time management is very important to get the business to a new level," he says.
Next year, Liu will take a step back to focus more on managing and growing his team and sourcing new opportunities.
5 Daniel O'Brien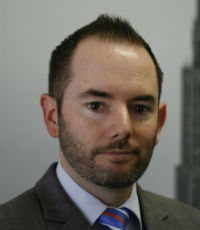 PFS Financial Services
Aggregator: PLAN Australia
Bella Vista, NSW
Total value of residential loans FY2017/18: $159,946,752
Total number of residential loans FY2017/18: 370
If there's one thing that can be said about Daniel O'Brien, it's that he's consistent. Among the brokers in the Top 10, his figures are some of the most stable. He wrote 30 fewer loans this year, but the total value was worth about $230,000 more.
"We were always fairly thorough with what we asked clients for, so the changes didn't hit us as hard as perhaps it hit others," O'Brien says.
He and his team did make some minor tweaks to systems and processes, mainly around what documents to ask clients for and when.
"I guess we just got a bit more ruthless with the people we chose to do business with, whether it be clients, referrers or banks," he says. "We have more work to do now, post APRA and the royal commission, so we can't waste time on unproductive relationships."
Nevertheless, O'Brien still managed to grow his business via "the simplest of methods", he says.
"Being efficient, communicating often and thoroughly with new and existing clients, having a sense of humour, telling the truth, doing what's in the clients' best interests, etc. We don't strive to be cutting edge; we just focus on doing the little things well."
At the same time, he acknowledges that experience, reputation and a good track record go a long way with lending-shy credit officers. When O'Brien explains the reasons why they should do a deal, they listen. "They listen because, in 14 years [of doing business] we have never had a fraudulent deal, we have never done the wrong thing and we have never had a mortgagee in possession. This track record means something. So when we do push for a deal to get supported, our prior track record comes into account. And so it should," he says.
That doesn't always guarantee a yes, but he believes it does give his business a better chance in this credit environment.
On working hours
O'Brien is rare among the Top 10 because he actually works a regular 35-hour week, something he says is down to his processes and very experienced team. His operations manager, Josh, has been with him for 12 years and "basically runs the show". So the team of four has ironed out the kinks and learned from their mistakes, enabling the business to run like a "Formula One race car".
6 Kevin Agent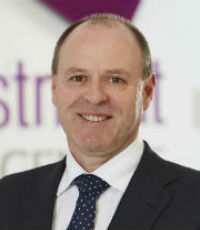 The Australian Lending & Investment Centre
Aggregator: Connective
Melbourne, Vic
Total value of residential loans FY2017/18: $159,588,749
Total number of residential loans FY2017/18: 446
Before he entered broking nine years ago, Kevin Agent was working as a banker. That gave him a unique perspective on these two distinct yet interrelated worlds, while also providing him with the skill set to compete in the modern broking environment.
"Most of us at The Australian Lending & Investment Centre are ex-bankers, so we utilise the same sort of structures and disciplines from our old lives," Agent says. "Since day one we've been process-driven, and we've moved further in that direction."
With the business expanded to 45 staff , it's clear that establishing strong support structures early on has yielded long-term results. It's an approach Agent advises young brokers starting out to adopt as well.
"One-man-band operations still need support functions behind them, but the problem is they often don't want to pay for it," Agent says. "That's fi ne for a while, but if the market changes it could expose them drastically. Spend the dollars and invest in resources that will help you achieve long-term growth."
This year marks Agent's third year in the Top 10, moving up from seventh place in 2017. Over the past year, he's been focused on educating clients about changes in the market and making sure they don't overcommit themselves. "The younger generation doesn't know what a recession is, and that scares me a bit. Interest rates won't stay this way forever; we will eventually have some sort of cleaning out of the economy. Our responsibility is to guide our clients responsibly."
Sometimes that involves talking a client down from a $1m loan so they don't end up in debt for the rest of their lives. He says they need to understand the implications a change in circumstances may have.
Additional regulations and increasingly cautious banks have brought a whole new set of complications to the field.
"It's a hell of a lot harder than it was," Agent says. "Deals are much more complex, and the skill base in the banks has been diluted too, which means it's tougher to get deals through. There's a much higher rate of exceptions."
Nonetheless, Agent remains optimistic about future prospects.
"Most clients are in pretty strong positions," he says. "Investors will buy in a downward or upward market – the worst market is an indecisive market."
7 Andrew Mirams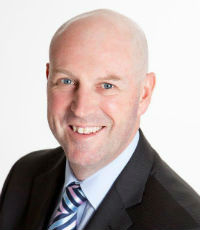 Intuitive Finance
Aggregator: Connective
Sandringham, Vic
Total value of residential loans FY2017/18: $154,264,802
Total number of residential loans FY2017/18: 338
Andrew Mirams may have dropped slightly from No. 4 last year to No. 7 this year, but he's still the top bald broker on the list, he jokingly points out.
Last year he put that up on Facebook for a bit of a laugh and got two deals out of it. "It's all about the marketing. Why be No. 7 when you can be No. 1?" he says.
"We can't take ourselves too seriously. It shows a bit of personality and humour and engages people in a di­fferent way."
But seriously, what makes Mirams proud is not where he ranks on the Top 100; it's that he's getting 100% of his deals approved in this challenging lending climate. There may be more scrutiny of the channel and loan volumes may be down, but brokers are still "getting stu­ff done", he says.
"It doesn't mean it's not harder to get them through; it's just I don't give up very easy. I fight hard for my clients to get the right outcome," Mirams says.
Achieving that sort of conversion rate comes from asking for a lot of information from clients up front. Mirams says he doesn't submit a loan until he's completely sure that he has all the information he needs to satisfy the lender.
He now has two brokers working with him, including his son. They each specialise in di­fferent niches, such as expats and home upgraders, self-employed and investors, and first home buyers. That way Intuitive Finance can be a generalised business with internal specialists.
This past year, Mirams has been working on getting the balance right, distributing work to his fellow brokers so he doesn't have to write it all. That allowed him time to take a seven-week holiday in Europe and regular quarterly breaks.
There's no doubt that in order to write the volumes that the Top 10 brokers do, they must work hard. But he says it's not all about the numbers.
"I enjoy working hard, but there's no point just working hard and not enjoying life; it just goes too quickly. We work to live, not live to work."
Mirams is now in a transition phase and admits that "maybe in time I won't feature in the Top 100, but hopefully I'll have some other Intuitive Finance brokers up there".
8 Colin Mason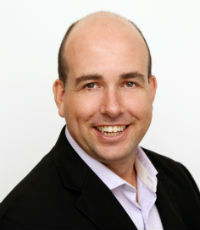 SMS Finance
Aggregator: AFG
Maroochydore, Qld
Total value of residential loans FY2017/18: $152,280,893
Total number of residential loans FY2017/18: 372
The royal commission has cast a long shadow over 2018, but that doesn't mean it's all doom and gloom for the sector.
"Like all brokers at the moment the royal commission is having its e­ffect, with credit tightening in the banking industry. That's been a slowdown point for us, but numbers are still good. The market is still growing on the Sunshine Coast and there's plenty of activity; it's just about grabbing our market share year-on-year."
Mason has achieved this by being extra communicative with clients. "Clients are appreciative of everything that we're doing because we're really upfront about time frames from start to finish," he says.
With a team of 27 behind him, he's been able to focus on what he's best at: servicing his clients while they handle the back end. As compliance becomes more rigorous and time-consuming, having a team that can get files ready, check bank statements and prepare follow-up questions allows him to develop and nurture relationships with clients and referrals. "Otherwise you can get bogged down [in the paperwork] quite quickly, and that will a­ffect your sales."
Over the last nine years, Mason has built a database of more than 100 real estate agent referral partners on the Sunshine Coast and beyond. He keeps up with those contacts by sending a weekly text message informing them about what's happened in the past week and what "out-of-the-box deals" he's been able to get over the line, as well as sharing other relevant tidbits of news about interest rates, ID requirements and living expenses.
"On the back of the dramas in the industry, the real estate agent is at the coalface, and they're seeing more and more of their contracts crashing because of finance being declined," he says. Showing them what a broker can do for them and their clients has generated solid business for Mason.
On work-life balance
Mason believes that once you form a pattern, it's easier to stick with it. His strategy is to turn off­ his phone every once in a while at night or on the weekends. "With the way technology is built these days ... you can be accessible anywhere, so you have to be committed to switching o­ for two or three hours and giving yourself that down time."
9 James Hasselle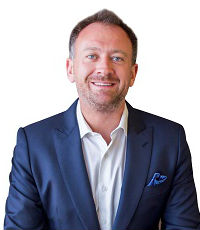 Mortgage Choice, Miami and Burleigh Heads
Aggregator: Mortgage Choice
Gold Coast, Qld
Total value of residential loans FY2017/18: $141,069,584
Total number of residential loans FY2017/18: 703
In 18 years of broking, James Hasselle says this is the hardest lending environment he's ever experienced.
"The biggest challenge has been the change in lender servicing and the time it takes for the bank to go through and process an application, and sometimes they're a little bit too one-sided," he says.
Turnaround times, credit assessment and the lenders' interpretation of their own policies have all been affected, and sometimes even the lenders realise they've gone too far. Some turnaround times for the bigger lenders have blown out to between seven and nine days, he says.
It's now more important than ever for brokers to set their clients' expectations. "We're literally saying, it's going to be a tough journey. We're still getting them approved, but expect us to potentially come back with questions."
While his team has always done a lot of client discovery, now it's about making sure that's all properly documented for lenders. They've also bolstered internal processes and started using new technology to keep in touch with clients and make sure they're booked in for their annual home loan 'health checks'. They're educating clients about what changes they need to make to prepare for positive credit reporting.
"At the moment, it's never been harder to get a loan and it's never been tougher to understand it. Just normal Aussie mum-and-dads find it hard to understand how complex it has now become, and this is where we can basically help the customer more," he says.
While all this has been going down, Hasselle has also been helping another franchisee transition into retirement. He's taken over the running of that business, expanding his footprint on the Gold Coast.
"I've done this a long time and I still enjoy it. I still love it ... and I'm passionate about what we do and how we do it, and how we can improve it and be part of financing Australia."
How to retain staff
Hasselle believes the key to this is allowing sta­ to have a business within a business, so it's in their interest to look after their clients so they keep coming back. That has yielded results, with generations of family loyalty and word-of-mouth referrals.
10. Navjeet Singh

Gain Home Loans
Aggregator: Finsure
Northwest, NSW
Total value of residential loans FY2017/18: $139,957,932
Total number of residential loans FY2017/18: 342
"I am really honoured and was really surprised that we made it to No. 10 and we were No. 19 last year, so that's a good jump," says Navjeet Singh Matta, owner of Gain Home Loans.
"There are a lot of really good brokers out there doing a wonderful job. I'm quite happy with the results."
Matta increased his total value of residential loans this past year by more than $22m.
He says a lot of his database – 95% of whom are from the Indian subcontinent – came back this year for new purchases and refinances. Matta also worked closely with the community, sponsoring sports, religious and other local activities, which generated a lot of business for the firm.
To deal with the tighter scrutiny around living expenses, Matta started hosting quarterly workshops to educate clients on why the banks were asking for more detailed information and how clients could benefit from this. He also talked to investor clients about switching to principal and interest loans from interest-only, which he said helped later on to improve their borrowing capacity.
"When we ask more questions, we can help them in a more substantial way to find them the product that really suits their needs. It was all about educating the clients and having the systems in place to ask those extra questions," he says.
He was also proactive about working closely with BDMs to stay on top of new compliance and policy requirements.
Matta, who used to run a business in India in the entertainment industry, became a broker in 2004 after attending an information session in Parramatta. Over the last 14 years, he's seen the industry become more professional and less transactional. "It's become more like financial planning; we need to make sure the client has the ability and capacity to service the loan for life and we need to hold their hand through the whole property buying process," he says.
That means that the onus and responsibility on brokers to get it right has gotten even higher. "The client is trusting you with one of the most important decisions of their life."