Poor IT and CRM support was the #1 reason why brokers would leave their aggregator, MPA's latest survey reveals.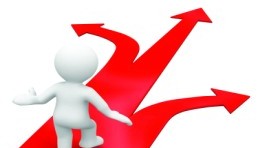 In MPA's latest Brokers on Aggregators survey, respondents were asked to rate aggregator services on a scale of 1-5, with 5 being most important.
Accurate and on-time commission payments came first (4.60), quality of lending panel second (4.49) and IT and CRM support a close third (4.44).
"Good commission splits [matter] and the most crucial is IT platforms that are friendly for those on the road," says a FAST broker. "Mobility is key as we are in the face of clients."

The survey asked brokers which aggregator they'd join if they could leave their current aggregator and why. The three aggregators that were selected the most were all chosen for their IT and CRM support.
Interestingly, when asked why they would leave their current aggregator, poor IT and CRM support was also the number one reason.
Evidently, IT and CRM have the power to make or break aggregators, while commission services and lender panels are the 'bread and butter' services that are expected but not necessarily rewarded with broker loyalty.
Read the results in full in MPA's 15.05 issue, on desks next week, where brokers reveal what they want more of, what's good and what isn't and how they rate individual aggregators.