The head of Elders Home Loans talks to MPA about the company's plans for growth, and how regulatory changes are impacting brokers, particularly in rural Australia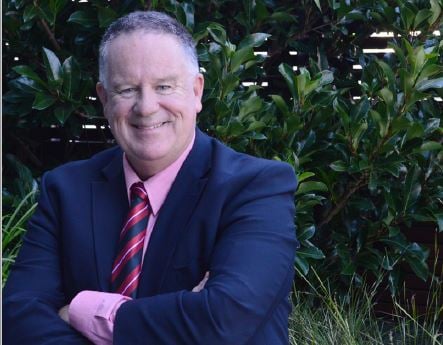 The head of Elders Home Loans talks to MPA about the company's plans for growth, and how regulatory changes are impacting brokers, particularly in rural Australia
MPA: What regulatory changes imposed on areas outside of Sydney and Melbourne concern you the most?
John Rolfe:
The recent changes made by the banks in reaction to APRA and ASIC's changes were in part a reaction to the reported overheating of the property market. Unfortunately, the Sydney and Melbourne property markets make up a significant proportion of national property transactions, and this is where the majority of the problem lies. However, these markets are not reflective of the rest of the country. Other capital cities haven't experienced the same price growth but are hit by these changes as these policies are national.
MPA: How are these changes impacting brokers and their clients in rural and regional Australia?
JR:
Perth and Darwin are good examples of how these policy changes are having a worsening effect on the market. Both of these cities have been heavily hit by the slowdown in mining construction, have experienced price falls over the past few years and now have the double whammy of tighter lending policies. Elders' brokers in both locations have reported a further slowdown in activity, while the real estate market is seeing significant oversupply and vacancy rates are increasing.

An existing investment borrower who could afford to borrow up to $2m more under previous credit policies is likely to be able to borrow only a third of that now.
The elimination or significant reduction in the use of negative gearing 'savings', and reductions in percentages of other income types have hit borrowing capacity. Whilst we understand the reasons behind this, the impact on borrowing capacity and therefore brokers' earning capabilities has been negatively impacted.
MPA: In what ways can brokers make sure they stay ahead of the curve with these regulatory changes, and how is Elders helping them?
JR:
Brokers, just like professionals in any market, need to accept and embrace change. Where one segment dries up, others are created. The rate movements on investment loans have created a situation where existing borrowers could benefit from a review of their situation as these changes have not been uniform. There are some great refinancing opportunities for investors to better secure their financial position. As such, brokers should be contacting clients to see how the changes have impacted them and to look at possible solutions to avoid financial stress.
MPA: What are your concerns about the new tax on banks in the budget potentially being passed on to borrowers in the form of higher interest rates?
JR:
It is a definite risk; however, the Treasurer has warned banks not to do this. We will need to see how it plays out. It is only the larger institutions that will be hit by this, so there are plenty ofother lender options to consider. This is a real opportunity for these lenders, and, most importantly, for the customers to look for a better deal.
MPA: What is Elders Home Loans planning this year? What is the business looking to achieve?
JR:
Our plan is for growth. Since I joined in July 2016, we have focused on positioning Elders as a niche player in the market. We've created a model that provides brokers with a low-cost, high-commission split, head office support and the backing of the iconic Elders brand. The model is suited to brokers who may be employed by a larger company at present and are looking to 'go out alone'. The Elders Home Loans model gives brokers more freedom than under a traditional franchise agreement, allowing them to run their own business alongside Elders' national network of over 900 sales executives and 300 property managers.
The Elders Home Loans' model provides brokers with a package of tools to help them grow their business in a compliant and sustainable manner. For a flat monthly fee, brokers are provided access to the aggregator software, an industry-leading compliance package, website promotion, leads from the Elders network and our 1300 LENDING phone number, and a suite of promotional material, whilst also having their professional indemnity insurance, EDR membership and credit representative fees covered. In addition, we are trialling software that will assist in reducing the time taken to gather and collate customer documentation, providing them with more time to focus on their business.

MPA: How has Elders' national recruitment drive been tracking since it started?
JR:
It is very early days at this stage. We have focused on restructuring the business for growth and are now looking to recruit new members of the team. We have seen a high level of interest from the Elders Financial Planning and Insurance businesses, who see the value in diversifying their offerings by including brokers.
MPA: Can you discuss details of the Elders' referral program and how brokers can expect to interact with its financial planning/real estate and insurance networks?
JR:
As the head of Elders Home Loans, I work closely with the real estate and financial planning equivalents. Based in the head office in Adelaide, I sit with the real estate team and meet several times a week with the financial planning executives. We are working together, along with the insurance business, to leverage opportunities across our businesses. This may include multi-product offerings but also opportunities to build relationships that will cater for referral relationships, which will not only create income-producing opportunities for our teams but also further strengthen the Elders brand within our customer base.
MPA: What advice do you have for brokers who are considering going out on their own but may be hesitant to do so?
JR:
There are great opportunities for people with the right skills and attitude to be successful business owners. For some that may be with Elders – and we would welcome the opportunity to discuss those – but for some it may be through another model. If you have the passion, the ability to build a business, and the understanding and commitment to do it in a sustainable and compliant manner, then I suggest you have a go.
MPA: Can you provide a case study of one of your most successful brokers since they started out with the Elders model?
JR:
Like any business, we have a variety of examples of success. However, success to one person may not be to another. One of Elders' longest-serving members is in a regional location and has built a great steady business that meets his needs and requirements. He loves going to work every day and helping people. He won't 'win' volume awards but he is a valued member of his community. We have a member in a remote regional area who has been regularly recognised for her business, and, more recently, we have a new broker who was formerly working for a lender. In his first six weeks his commission earnings are equivalent to four months' previous wages.
The beauty of this business is that you get out what you put in.