Prospa is front and centre in supporting brokers as they work to assist small business customers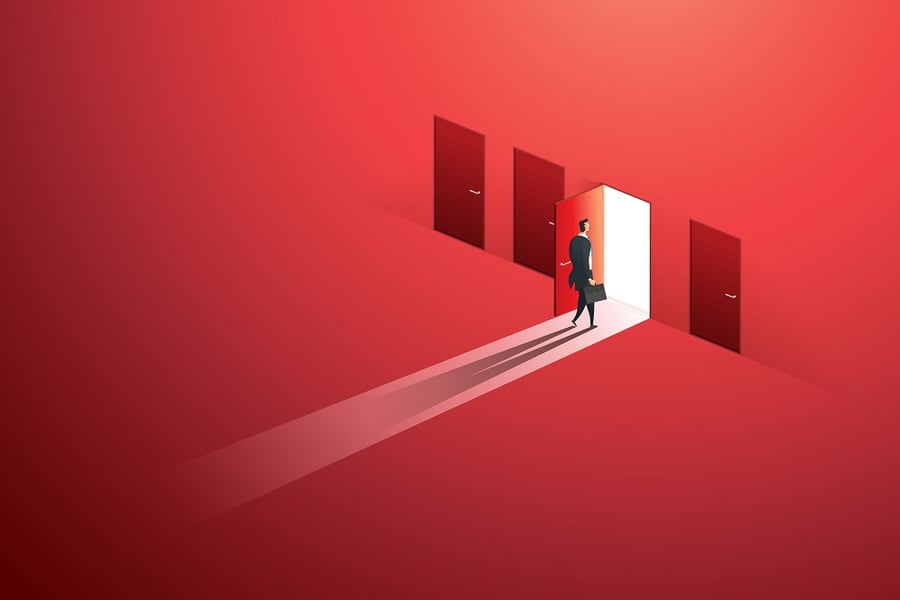 As restrictions across many parts of the country are being pulled back, businesses are increasingly looking at ways they can open their doors once they are allowed to do so. While the financial damage has meant that some SMEs have already made the difficult decision to close their businesses for good, the government and lenders are working together to ensure that as many as possible can remain operational or return to work.
"We have got to remember that small businesses employ nearly 50% of Australia's private sector workforce, so it's very important they have access to capital and the right support to continue operating," says Beau Bertoli, co-founder and chief revenue officer at Prospa.
Prospa is one of the participants in the government's Coronavirus SME Guarantee Scheme, which was designed to keep businesses' doors open and more people employed by enabling small business lenders to continue funding them in an uncertain environment.
Bertoli believes the inclusion of fintechs like Prospa in the scheme has shown that the government recognises the role that alternative lenders play in providing competition and supporting SMEs in running their businesses.
"It's what the small business community needs," Bertoli says.
"They want to be able to get quick answers and flexible products to innovate their businesses in this very bizarre and subdued economic climate that we're in. It shows credibility and belief in what Prospa and the non-bank community are doing."
Innovation and finance
Research conducted by RFi Group and the Centre for International Economics has shown that $1bn in Prospa lending to small businesses contributes $4bn to GDP and supports 57,000 FTE jobs.
Remembering the excited response of the industry on the day Prospa's participation in the SME scheme was announced, the fintech's head of partnerships, Alex Brgudac, says it was "a vote of confidence".
Brokers have always been a big part of the lender's distribution channel, and Prospa has been quick to roll out new products as well as educate brokers.
"As a fintech we're agile and that allows us to respond really quickly," Brgudac says.
Prospa's products backed by the government's scheme have been dubbed Back to Business, to help businesses do exactly what the name suggests. They offer an initial six-month no-repayment period and terms of up to three years, with no asset security required. The products include a Back to Business Loan and Back to Business Line of Credit.
Loan applications can be handled online and over the phone, with Prospa aiming to deliver responses within 24 hours.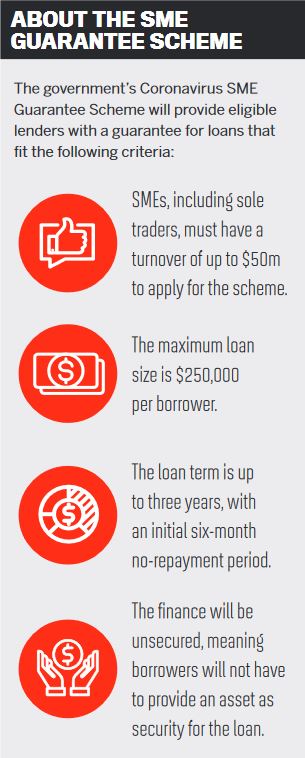 Bertoli says the scheme was an important step for the government because it allowed them to take on more risk, meaning they could help businesses that would have been viable if it were not for the COVID-19 market.
"I would be encouraging brokers to think whether business owners are seeing light at the end of the tunnel; many are," he says."Business owners have taken the opportunity to think about their cost structures. Even though a business owner may have reduced their revenue during this period, we're also seeing that business owners have reduced their costs.
Business owners are very savvy and competent at running their businesses, and we want to provide them with working capital as they're getting back to business."
Stepping up to support SMEs
After the royal commission's final report was released last year, there was a greater push for mortgage brokers to diversify their income streams, and industry figures show that there was indeed an increase in the number of mortgage brokers writing commercial loans.
Now, as we move into a new environment and there is this real need for additional support of small businesses, brokers again have an opportunity to step up.
Brgudac says it's not only borrowers who need help with their mortgages, or businesses that are struggling; there are also businesses that are now more under the pump to meet demand than they were before the pandemic.
"Those that are supporting anything to do with essential services need access to working capital because they need stock and staff ," he explains.
"There are areas of opportunity, and at the end of the day brokers need to find solutions."
Going beyond diversifying into new markets, Bertoli adds that now is the time to embrace online lending, and brokers are quickly realising that they can deliver a great, if not better, service by doing so.
"We've got to take the positive out of what's an awful moment," he says. "Business owners don't get out of bed every morning and think about complacency. They have got to find a way to move forward.
"In the finance broking community, we have been talking about diversification for many years, but this is a moment to think about the delivery of those products. This is a virtual world; years of digital adoption have happened in a few weeks. I really hope it's changed the way finance brokers think about their business and opportunities."
Brgudac says the industry has already started adapting to the new ways of working, and that the number of brokers attending digital industry events and education sessions has been incredible to see.
"That really highlights to me that brokers as small business owners are looking forward, embracing opportunities to be innovative and future-proof their business models," he says.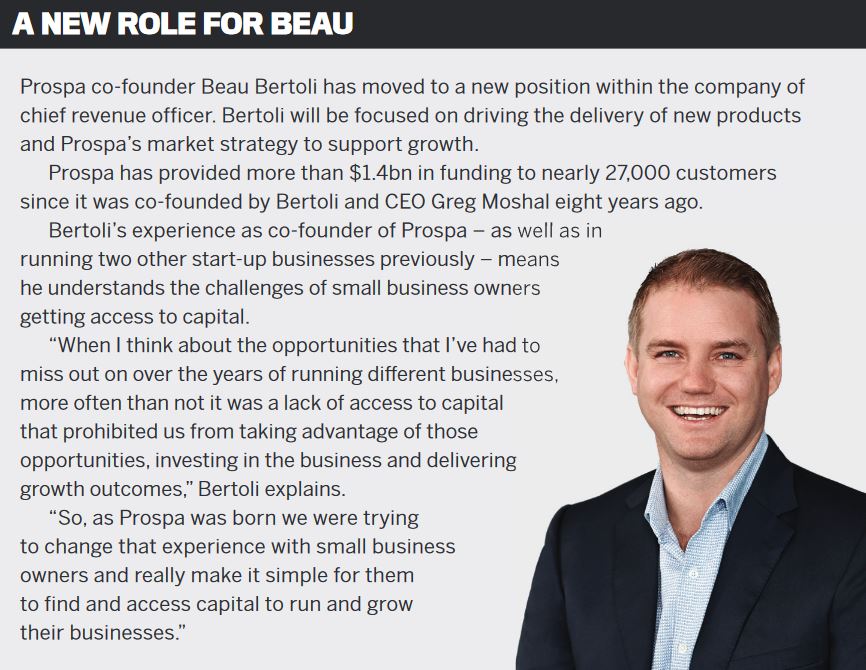 Keeping your finger on the pulse
With stark differences between businesses in various industries, SME owners are coming to Prospa for different types of support. Some need help with paying wages and overheads, some need to buy more stock after getting rid of everything when the restrictions began, and others have continued to thrive throughout the crisis.
"It's important that brokers keep a finger on the pulse of what's happening in various industries, because businesses are being impacted very differently," Brgudac says.
"Some businesses are being forced to close, some are operating but under very strict conditions, and some are booming. It's about understanding what's happening out there but also localising that and communicating with their customers.
"Communication is critical because no one small business is the same, so it's important to understand the nuances and specific pain points so that together we can provide the right solutions for that small business."
As brokers look to help their customers, whatever stage of diversification they are at, Brgudac says they are encouraged to speak to Prospa's BDM team, whether they want to run through different scenarios, seek support or provide feedback.
Brgudac suggests that brokers come to Prospa with any insights or questions they have around the government-supported Back to Business products.
"We're really excited about these new products because in a lot of cases it's the difference between make or break for some small business owners.
"It goes to the core of who Prospa is and why we exist, and brokers play a critical part in that," Brgudac says.