It will fund beds, equipment, ease surgery waiting list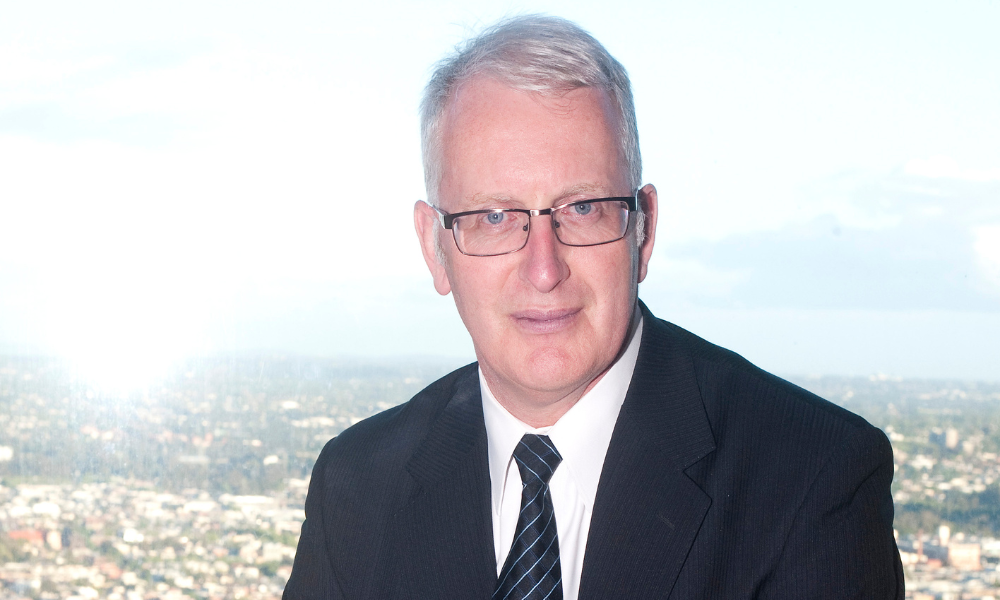 Non-bank lender La Trobe Financial has donated $2.5 million to help Victoria's largest not-for-profit private hospital group fund new beds and upgrade medical facilities and equipment.
The multimillion-dollar donation from the La Trobe Financial Charitable Foundation means thousands of Victorian patients at Epworth HealthCare can finally have surgery that was delayed due to COVID-19 restrictions.
The $2.5 million will fund improvements in theatre, at the bedside and in the community including:
A dedicated ear, nose and throat theatre;
An intraoperative ultrasound system to provide surgeons with real-time imaging during operations to remove brain, pancreatic, prostate and bladder tumours;
An ultrasonic tissue ablation system that removes tumours in the brain, without effective healthy surrounding tissue;
Forty (40) observation machines to monitor patients' vital signs at the bedside;
New intensive care unit beds;
Renovations to two units near Epworth Richmond to provide accommodation for regional patients and their families; and
New cars to expand Australia's first privately run Hospital in the Home unit
The La Trobe Financial Charitable Foundation has provided over $15 million to Epworth HealthCare in the last four years, including $5 million for the state-of-the-art La Trobe Financial Cardiac Catheterisation Unit at Epworth Richmond, $6 million for da Vinci surgical robots across four hospitals, and the purchase of cardiac theatre equipment.
Read more: La Trobe Financial launches $1m flood relief fund
Epworth HealthCare group chief executive Dr Lachlan Henderson said the additional donation built on a long-standing partnership between La Trobe Financial and Epworth HealthCare.
"We accept this donation with immense gratitude, as it will enable Epworth to prepare our hospitals for increased surgical activity and help alleviate the significant backlog of surgical cases," Henderson said.
"When Epworth was preparing for the challenge, as the pandemic hit Victoria in 2020, La Trobe Financial's president and CEO Greg O'Neill OAM was the first to pick up the phone to ask how he could help the public who may require hospitalisation.
"Without hesitation, La Trobe Financial donated $1 million to buy extra PPE and HALO powered respirators that helped keep our patients, staff and doctors safe."
Henderson said there was now a backlog of patients due to elective surgery restrictions over the last two years.
"Some patients have struggled while they wait for their operations and this money will assist us to accelerate that work," he said.
He added that all Epworth hospitals were ready to increase surgical volumes, including Epworth Richmond.
"It will require our staff and doctors to do more than we've ever done," Henderson noted. "The additional donation from La Trobe Financial will ensure we can meet the needs of our community."
Read more: La Trobe Financial hits carbon neutrality milestone
La Trobe Financial president and CEO and charitable foundation chairman Greg O'Neill OAM (pictured) said the foundation was proud to have played an important role during the pandemic, and would do so for years to come.
"One person alone can't solve all our societal challenges but working together to rebuild our communities must be our mantra post COVID as there is much to be done in both the physical and mental health areas to build people's confidence and belief in a positive future," O'Neill said.
"We need an army and the power of corporate philanthropy to now support organisations like Epworth in these times.
"We are simply in awe of all the healthcare workers across Australia and the manner in which they have conducted themselves, and often placed themselves at risk to save the lives of others.
"This is one small way we can thank them for their untiring service and outstanding professionalism, which will benefit Epworth patients for years to come."