Merger of Aussie, Lendi turns around broker network's declining performance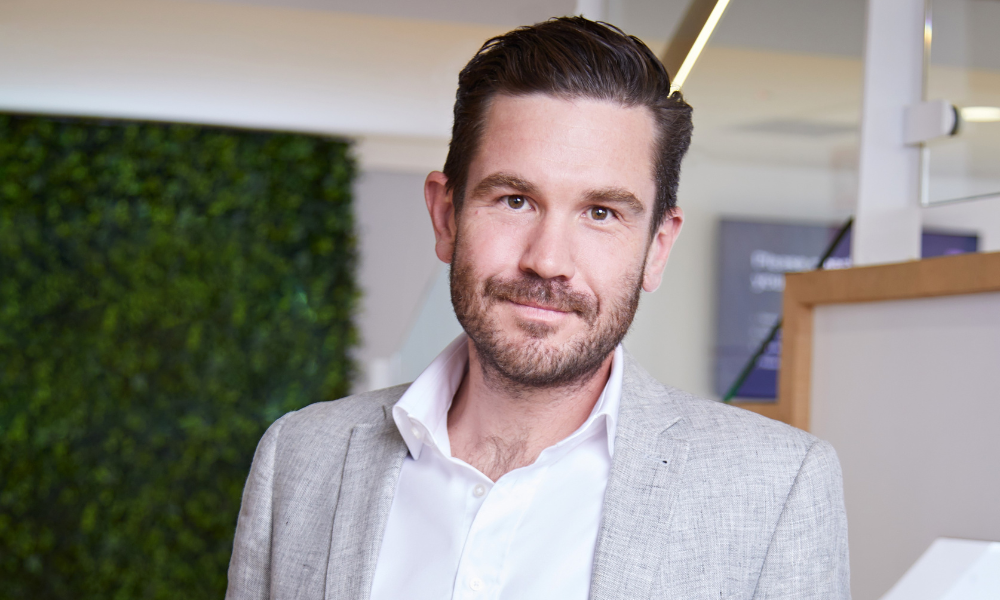 The merger of broker franchise network Aussie Home Loans and digital mortgage broking platform Lendi to form Lendi Group is finally paying off for the company, as it announced record market share in its first half FY23 results today.
Lendi merged with Aussie two years ago, creating the largest retail mortgage broker in Australia. Lendi Group said it had regained five years of lost market share in just 23 months – up .75 basis points form 4.15% to 4.9% as at H1 FY23.
The Group said the successful integration of its broker platform was also reflected in record market share – reaching 6.7% in January 2023 and remaining above 6%, and continuing to grow in the second half of the financial year. Market share rose from 1.2% in H1 FY22 to 1.6% in H1 FY23.
Lendi Group achieved settlements of $16.8 billion for the period, reflecting a compound annual growth rate (CAGR) of 22% since H1 FY21, outstripping the market's 14% over the same period.
"This transition has significantly elevated the value proposition of Aussie, with all functions now centralised on the Lendi Platform, allowing brokers to solely focus on what is important: helping Australian homeowners," the company said.
Prior to Aussie's successful merger with Lendi, the broker network's market share was declining, down from 5.25% in June 2016 to 4.15% by May 2021, just prior to merger.

Lendi Group said it had repaired that market share, back to 4.9% by January 2023 and "is on track to continue these results".
"The Lendi shared service model has allowed Aussie to grow its market share up +40bps since 2021. This was prior to the benefits Aussie brokers have realised through migrating onto the Lendi platform."
"Ensuring Lendi Group brokers are performing to the best of their ability is essential in the current market, with 48% of the loan book poised to roll off fixed rates by the end of the year."
Lendi Group also reported a lift in productivity as a result of Aussie brokers using the Lendi proprietary platform, with experienced brokers averaging 13.5 deals a month, and the top cohort of Lendi brokers reaching 30+ deals per month.
The Group said the platform had also captured the refinance market and delivered faster results for home loan customers.
"New to platform Aussie brokers have been submitting 8.5 deals in their first eight weeks compared to less than two deals, prior to delivery of Lendi Group's technology-driven broker offering," the company stated.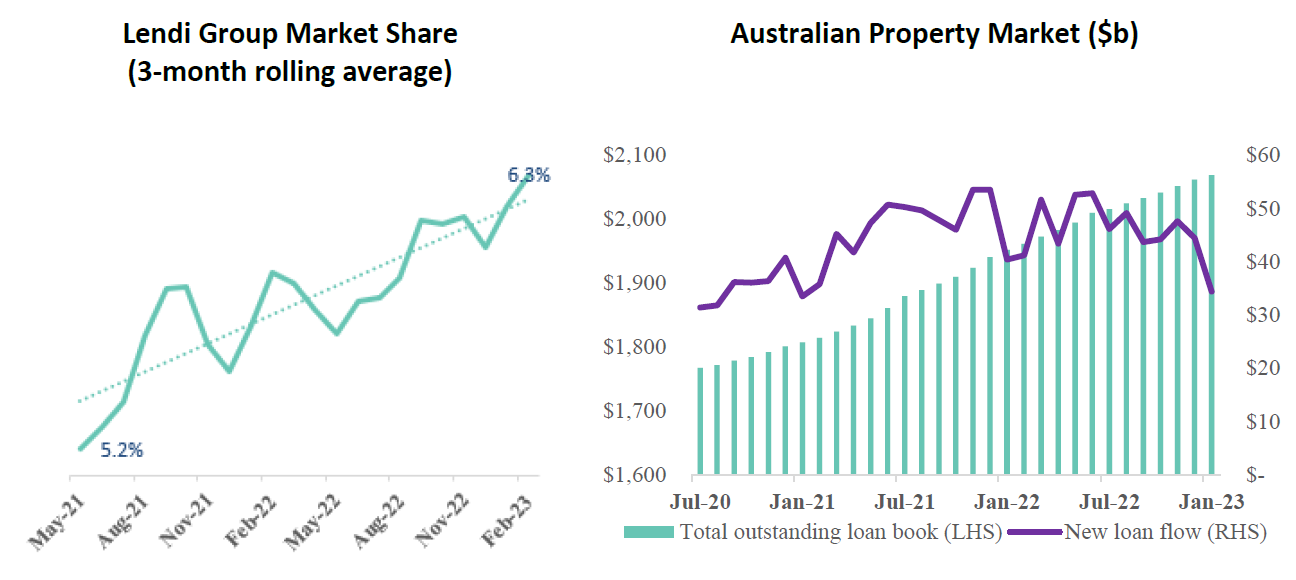 Lendi Group co-founder and chief operating officer Sebastian Watkins (pictured above) said the strong performance and market share growth reflected the success of the merger and a strategic focus on innovation and investment, aa well as providing choice for customers and delivering a premium product offering.
"Australian homeowners trust our brokers, and our focus on migrating Aussie brokers onto the Lendi platform has assisted our market share for our brokers, it has enabled the trusted brand with faster and broader access to the home lending market, and brokers have more time to focus on their customer offering," Watkins said.
Watkins said Lendi Group's mission was to see every broker in our network become "a deal a day" broker, "while keeping our core value of 'keeping home loans human' close to heart; enabled through a combined product offering that is both human-led and technology-driven".
"Lendi Group's focus on doubling down on its platform investment is a key element in ensuring it continues to grow and prosper in the current competitive market. We believe the efficiencies from this will benefit both brokers and customers."
Watkins said the Lendi platform offered cutting-edge technology, including on-platform approval confidence, access to over 25 lenders, fixed-rate roll-off broker alert, the added provision of qualified customer appointments via its Associates channel, and a fully supported loan processing system.
"We are on track and under budget on delivery of the Lendi Platform to all Aussie brokers," Watkins said. "All Domain, Lendi, and Aussie Mobile Brokers are now on platform, with the Aussie Retail channel migration underway and expected to be complete by the end of the financial year."
He said FY23 had been a planned transition year for Lendi Group and the company was proud of the positive outcomes achieved so far.
"We look forward to delivering more value to our customers, franchisees, brokers, and shareholders."