Funds will be donated to mental health charities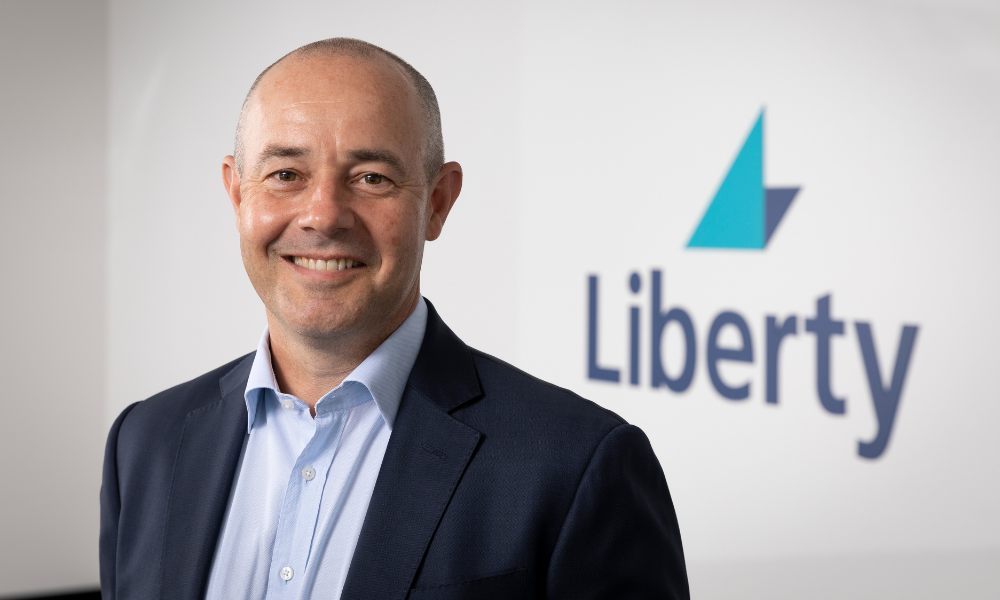 Liberty has teamed up with charity running event Run The Tan, introducing a new race that will feature athletes from three of Australia's biggest sporting codes.
A "battle of the codes competition" will help to drive support for the event, to be held in Melbourne on April 24.
With a lending proposition built around free-thinking, the non-bank lender said the Liberty Celebrity Challenge will include current and past players from the Essendon AFL club, the A-Leagues men's and women's competitions and Melbourne Renegades cricket team.
Participants will race against each other around the iconic Tan Track, to determine which code is fastest. Alongside the battle of the codes participants, many other sporting idols and media personalities will be there in support, including Matthew Richardson, Dave Hughes and Chrissie Swan.
Liberty CEO James Boyle (pictured) said supporting the event gave Liberty the opportunity to highlight the benefits of sport and physical activity on mental health.
Referring to studies which showed running for as little as 15 minutes per day reduced the risk of major depression by 26%, by participating in Run The Tan (or fundraising for a local mental health charity), mortgage brokers could raise awareness of the "positive impact" of exercise on mental health.
"As an organisation, we like to find ways to support the mental health and wellbeing of those in our community," Boyle said. "The Battle of the Codes demonstrates our free-thinking approach to promoting the positive impact of exercise on mental health."
By creating healthy competition between three of Australia's biggest sporting codes in AFL, cricket and soccer, he said Liberty aimed to raise funds and build greater awareness of mental health.
"Reflecting our commitment to an inclusive competition and reaffirming our support for women in professional sport, we're delighted to have male and female representatives competing for their code," Boyle said.
Read more: APRA should leave non-banks alone – Liberty CEO
Ant Hearne, chief commercial officer for the A-Leagues, said the organisation was excited to be taking part.
"The A-Leagues are proud and excited to play a part in this year's Run the Tan, supporting our partner and key event sponsor Liberty, as well as helping to raise funds for mental health charities who do such important work. We also relish the challenge of the Battle of the Codes and believe that in Mitch Cooper, Andy Brennan and Emma Robers we will be very competitive," Hearne said.
Melbourne Renegades general manager James Rosengarten said the Renegades team also looked forward to participating.
"As a key part of Melbourne's sporting landscape, the Renegades pride ourselves on contributing to our local community and supporting those experiencing mental health challenges," Rosengarten said.
The A-Leagues and Melbourne Renegades are to be joined by recent Essendon Football Club hall-of-fame inductee Dustin Fletcher.
Read more: Thailand cave rescue hero to speak at Bankwest connect event
Mortgage brokers interested in taking part in the event, a 3.837-kilometre run around Melbourne's iconic Tan Track, can register on the event website. Participation will allow mortgage brokers to show support for those within their community living with mental illness, and "promote a healthy, active lifestyle," Liberty said.
All funds raised through Run The Tan will be donated to the 11 mental health charities partnering the event.
To help charities provide valuable support service to Australians living with mental illness and continue medical research into mental health, brokers and customers can donate on the event website, up to April 24.