Six new appointments announced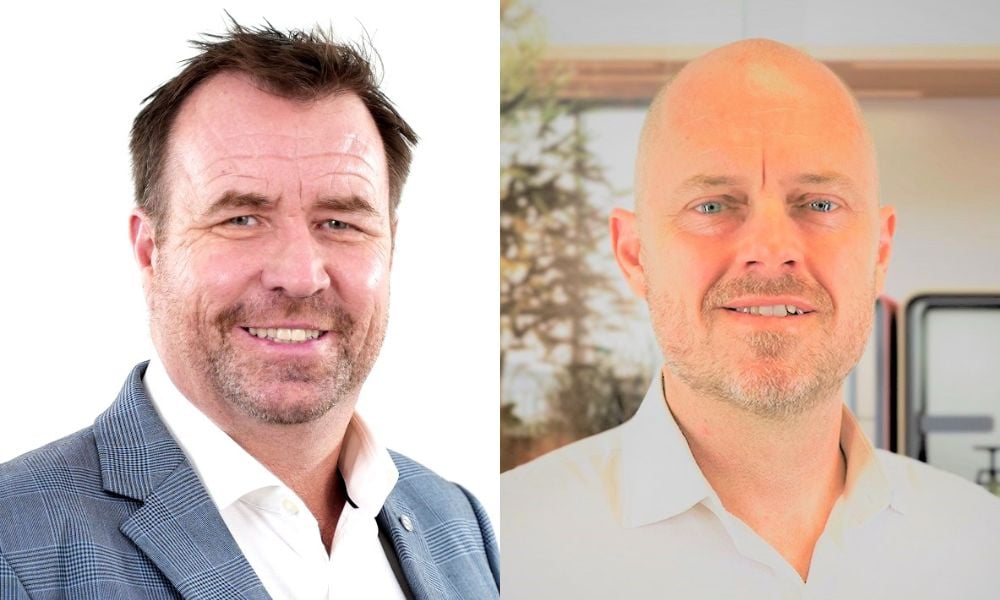 In a bid to strengthen its footprint in the eastern states, LMG Asset Finance has appointed three new growth managers and three new business development managers to its sales team.
Matthew Thompson and Clint Hawthorne (pictured above, left to right) joined the broker aggregator as growth managers in Queensland and New South Wales, respectively, to spearhead the group's asset finance aggregation recruitment strategy. The pair brings extensive experience in the asset aggregation space. Thompson was formerly BDM at Connective Asset Finance, while Hawthorne was formerly relationship manager at COG Aggregation.
"I couldn't be happier joining LMG, there's nothing like their integrated technology and full service marketing solutions in the market – there's a huge opportunity for brokers to scale their asset finance businesses and I'm looking forward to helping brokers find the right service plan to suit their needs," Thompson said.
Hawthorne expressed similar sentiments.
"There's genuine excitement from asset brokers on the LMG offering and most of it revolves around the technology, there's nothing quite like it," he said. "It's exciting to have joined Australia's largest aggregator, and even more excited to see the developments it's making in the asset finance space."
Joining Thompson and Hawthorne as the trio leading the asset finance aggregation recruitment drive in the east coast was Daniel Scollo, who was promoted to growth manager in VIC, from previous his role as state manager for Victoria.
LMG also appointed three BDMs to provide additional broker support to asset finance referrers through its in-house referral hub. Leading the BDM team across NSW, Queensland, and Victoria were Abigael Shepherd, Michael Marafiote, and Zoe Calderbank.
Tom Caesar, LMG Group executive for asset finance, said the new appointments followed 12 months of integration between MyCRM and the Nodifi platform – a move that would provide brokers with a 360-degree view of the customer, enabling them to facilitate more efficient operations, better reporting, expand a customer's lifetime value, and ultimately, offer them a more diverse range of products.
"The group has the industry's leading CRM and asset finance platform, when those two come together it creates an incredibly powerful solution for brokers, one that enables them to view all customer deals irrespective of loan type – residential, commercial, or asset finance," he said.
"Now, it's about showcasing the omnichannel solution to the broking industry, and the new sales team are best equipped to do so. Matt and Clint bring immense value to the team and their sound understanding of the asset finance aggregation space will equip them to hit the ground running."
LMG's 360 degree view of customer tech was launched at the aggregator group's national commercial and asset finance PD Day roadshow in July, attracting 800-plus brokers across Australia. The new tech is currently in BETA with a selected group of brokers, with a national rollout set for later this year.
In February, LMG, formerly known as Loan Market Group, announced the merging of its five aggregator brands – Loan Market, PLAN Australia, Choice Aggregation, and FAST – forming Australasia's largest aggregator supporting more than 6,000 brokers.
Got a new appointment in your organisation? Share it with us in the comments section below.