The housing market exceeded expectations in 2020 and is still booming, exec says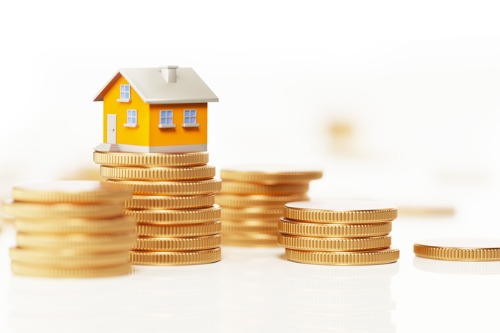 With continued low rates fueling the property market recovery and buyer confidence, Commonwealth Bank is predicting an 8% rise in house prices this year.
CBA chief executive Matt Comyn said the bank had been taken by surprise by the resilience of the housing market. Comyn also expressed optimism about the Australian economy, according to a report by The Sydney Morning Herald.
During the early stages of the COVID-19 pandemic, CBA warned that property prices could plummet by as much as 32%. However, Australia's housing market fell only 2% last year.
"The housing market has performed more strongly than we anticipated, and we are forecasting approximately 8% growth in house prices during the course of the year," Comyn told the Herald and The Age. "The housing market has recovered strongly, particularly in the last few months. I think the market's reset to a lower interest rate environment and the confidence of a lower interest rate environment for some time."
Comyn's comments come on the heels of a surge of loan approvals in recent months, spurred by the Reserve Bank's cut of the cash rate to 0.1%, where it expects the rate will remain until 2024.
Read more: Commbank announces half-year profits
One reason market watchers worried the housing market would sputter was the surge of loan repayment deferrals given to hundreds of thousands of borrowers, the Herald reported. However, Comyn said that there had been an "orderly" transition of customers moving back to making repayments. CBA said that 92% of customers who were granted a deferral have now resumed repayments or closed their accounts.
Westpac also found evidence of housing market optimism, with a survey released Wednesday showing consumers' house-price expectations at a seven-year high.
Comyn stressed that the current situation was different from previous housing booms. He said he took comfort from the fact that this time price growth was being driven by Darwin, Perth and Canberra rather than Sydney and Melbourne. Regional centres have also performed strongly, the Herald reported.
Comyn also said that property investors were also playing a minor role compared with the last decade's housing boom, when regulators stepped in to slow down lending to investors.