Having recently launched into the commercial lending space, Pepper Money is supporting and educating brokers who are growing and diversifying their businesses. MPA speaks to CEO Mario Rehayem about what brokers should be focusing on to succeed and how the lender is helping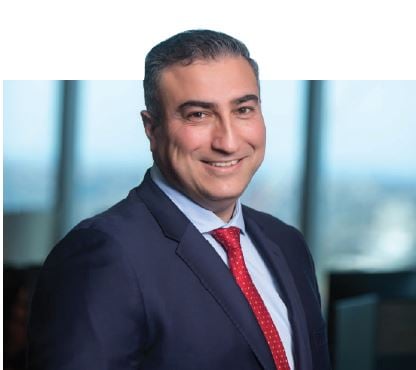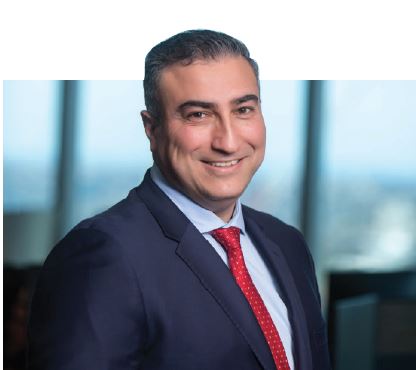 MPA: Why do brokers need to focus on customer experience to succeed?
Mario Rehayem: It's very important for brokers, or anyone in business for that matter, to have a value proposition that encompasses customers. The vast majority of brokers have historically indicated that their business relies heavily on word of mouth referrals. In today's world, word of mouth is no longer between family and friends – it's become a global marketing tool via social media and online reviews. So, the need to focus on customer experience is more important than ever. A mortgage broker's business revolves around customers. But in order to help the customer, you must understand them first.
It's imperative for brokers to always apply a customer lens to their business processes. To do this you will need to monitor, observe and collate data on how the customer reacts to your processes and what level of effort they need to apply during the entire journey. Brokers' processes must constantly evolve and grow as the profile of their customer base widens.
It's not a coincidence that successful broker businesses have the following in common: they have a clear understanding of their value proposition and it's compelling; they understand their customer's needs and they have clearly been incorporated into their business processes. Over time this has created a culture of good governance which is in addition to their compliance regime.
MPA: Why do brokers need to focus on that regulatory environment?
MR: Brokers have had a very turbulent time over the last 18 months. Changing regulation is an area where brokers have to keep their finger on the pulse. In any business, if you are licensed or the representative of a licensee, you need to know what is deemed right and what is deemed wrong and then operate well within those parameters – not at the edges.
Things to be mindful of include: what is considered 'good' lending practices? How should you interview a customer, and what information should you retain? What type of living expenses should you be looking at?
Customer experience is always enhanced by a good digital experience and, on top of that, making sure you are always doing the right thing by your customer. To do that you've got to know what regulatory environment you are playing in. It's important not to rely on someone else to look after the compliance or regulatory side of your business; you need to have a firm grasp of that. We have seen examples where that's fallen over through the royal commission. If that's not the biggest wake-up call for this industry, I don't know what is.

MPA: How is Pepper helping brokers stay on top of the regulatory environment?
MR: Pepper has always respected the broker channel and appreciates how challenging it is to keep up to date with the everchanging regulatory environment. This is why Pepper has heavily invested in broker education with one of its core focuses being regulation. Pepper has been highlighting the opportunities, concerns or gaps the broker industry had at that point in time. We have either used or leveraged off our own experiences in that field or reached out to experts to be able to first enrich our understanding, and then pass that on to brokers over time.
If we have a look at the roadshows we've held previously, we have given brokers insight into what will likely impact their business in the future. We've spoken about the importance of compliance, the importance of completing a detailed assessment of the customer's living expenses, to be diligent in what you ask and record – if it's not recorded it didn't happen. It's important to not just focus on what the lender is requesting; brokers need to be aware of their own compliance obligations.
"Diversification gives you an offensive and defensive strategy to tackle even the most difficult market conditions"
All of the observations about industry trends we've made over the years have eventually come to fruition and we gave brokers that knowledge ahead of time. It's not that we have a crystal ball. It's just that we have a diversified business that goes across multiple jurisdictions around the globe and they have already grappled with many of the scenarios the Australian market is experiencing today.
MPA: Why does a broker need to focus on diversification to succeed?

MR: Diversification is extremely important for the broker as much as it is for the customer. To become a successful broker, they need to respond to the needs of as many customers as possible. So, it's in the broker's best interest to ensure they have enough of an understanding of the products available to them across a range of lenders, in order to offer something tailored to their customer's situation.
There are three main reasonsdiversification is vital for broker businesses to succeed, they are as follows.
One, customer centricity – Customers love simplicity; they gravitate to brokers who can service all their needs with ease. The more services and products you offer, the less the customer has to retell their financial history at application stage for each product they apply for.
Two, business sustainability – The demand curve for home loans is materially different to that for commercial loans and auto finance. Diversification gives you an offensive and defensive strategy to tackle even the most difficult market conditions.
Three, business valuation – A business that still generates leads coupled with a trail book is worth way more than just a trail book multiple. The more diverse your business is the more leads you convert and so on, not to mention that you are helping more customers fulfil their financial needs.
Diversification is not about trying to do something you're uncomfortable with; it's about having a look at your core skills as a broker and the work you carry out. For example, the information you have gathered during a home loan enquiry represents the bulk of the information – if not all in some cases – required to complete an auto loan, commercial loan or personal loan.
MPA: Why did you move into the commercial real estate space?
MR: Pepper is constantly looking to help customers that are under-served, and we believe there is a golden opportunity in commercial real estate loans. Our ability to identify voids or under-served borrowers in this segment gave us a really good insight into what customers were looking for and why brokers were hesitant to, or would not offer, commercial real estate loans.
We found a way to introduce a seamless process, one that mirrored their residential mortgage application process, but the only difference was that it was for commercial real estate, so only their security details were different.
The other thing we did was to leverage off our existing lending infrastructure and our experience of the self-employed borrower. Forty percent of Pepper's clients today are self-employed. We understand what their needs are and how to assess them from a credit perspective.
"What we are doing is giving back to a channel that has been very supportive of Pepper for 18-and-a-half years"
For us, our broker market penetration is something we are proud of and by turning to them, we found a large number of brokers who found it difficult to write commercial loans with existing lenders and that their customers weren't getting the loan they wanted due to lack of options. That gave us the opportunity to leverage off our own core skills and come out with something innovative with regards to how they can write a commercial loan, at the smaller end of the market – Pepper's maximum loan size is currently $3m.
MPA: Why does Pepper hold its Insights Roadshows and what did brokers get out of the recent sessions?
MR: The brokers that I have spoken to so far have given us really good feedback on the real life experiences that were presented to them at the roadshow. Pepper has always had the view that when you invest in people that investment will come back tenfold. That's why we have always encouraged the broker industry to find more ways to assist more customers, instead of simply encouraging them to sell a Pepper product. We've tried to offer the broker solutions to their everyday business challenges.
To do that you must immerse yourselves in a broker's business and feel some of their struggles, feel their pain and understand their restrictions. We then take that back to our business and question how Pepper can find ways to relieve them from those pressures, or challenges, or headwinds that they are facing.
We knew that if we were to embrace that and find ways to encourage them and get them into a better place, then the broker market as a whole would flourish, and we would be a beneficiary of that. It is not a direct investment where we are asking for a return. What we are doing is giving back to a channel that has been very supportive of Pepper for 18-and-a-half years.