Sydney's housing market may slow down … Target housing supply not negative gearing… Renting gets more expensive in Sydney, Melbourne…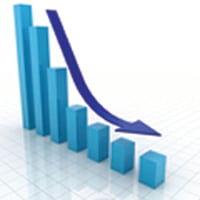 HSBC warns that Sydney's growth is set to stall
The growth of Sydney's housing market may be about to slow down with a flatter outlook for 2016. Paul Bloxham, chief economist with HSBC Australia, says that he expects interest rates to be increased by the RBA next year and expects a cooling of the Sydney market to follow. He said that prices in the city are unsustainable and warns buyers: "…at some point there has to be some correction." The bank and mortgage lender does is not expecting to see Sydney house prices fall though but they do think they will be flat, which may concern investors.
Target housing supply not negative gearing
Restricting access to negative gearing for residential property would reduce investment in housing, erode housing affordability and put upward pressure on rents. That's the view of the Housing Industry Association which says that removing negative gearing would only increase the tax burden on the sector and discourage investment. Executive director Graham Wolfe said: "It is important to remember that negative gearing is not the domain of so-called 'wealthy investors'. Official taxation statistics for 2011/12 show that over 79 per cent of those with a rental investment property have a total income less than $100,000. Around three quarters earn less than $80,000." The HIA wants the government to consider other options including abolishing stamp duty on conveyancing to help make housing more affordable.
Renting gets more expensive in Sydney, Melbourne
Renters in Sydney and Melbourne are finding it even more expensive according to the latest quarterly rental report from the Domain Group. The analysis of rents in the March quarter found that Melbourne renters are now paying record highs with the cost of renting a house climbing 2.5 per cent in the quarter to a median of $390 a week and rents for units rising by 1.4 per cent to a median of $365 a week. Vacancy rates have been under pressure by strong population growth and were at 2.8 per cent for units and 1.9 per cent for houses. Melbourne's inner-ring and outer-eastern suburbs are most in demand.
In Sydney the large number of investors buying property has done little to keep rents from rising. The median rent in the city in the March quarter was $520 a week for houses and $500 a week for units. Leppington has seen an annual increase of 35.8 per cent for weekly rent for houses, while Forest Lodge is where unit rents have increased the most, rising 22.2 per cent.