The Real Estate Institute of Australia says there should be no need for interest rates to be increased in the medium term… Consumer confidence index falls to 8-month low… Shadow treasurer says housing affordability is not confined to Sydney…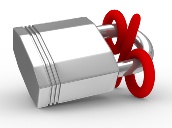 Low interest rates should stay says REIA
The Real Estate Institute of Australia says that the newly-released consumer price index suggests that there is no immediate pressure on interest rates, which is good news for homeowners. REIA chief executive Amanda Lynch commented: "In the March quarter, the CPI rose by 0.2 per cent and an annual rate of 1.3 per cent. These figures are below the RBA's target zone of 2-3 per cent and should not put pressure on the interest rate outlook." There should be no need for interest rates to be increased in the medium term she said which should mean that mortgage lenders will continue to offer current low rates. Among the figures from ABS; costs for new housing increased by 0.9 per cent; homeowners are paying 1.9 per cent more for electricity; rents increased by 0.4 per cent.
Consumer confidence index falls to 8-month low
The consumer confidence index from mortgage lender
ANZ
and Roy Morgan Research fell to an 8-month low last week. The index was down 0.9 per cent to 108.8 as Aussies feel less confident in the economy over the next year and five years as the Commonwealth Budget approaches. However the sub-index on household finances for the next year increased by 2 per cent which the report says "may be capturing some of the renewed momentum in housing markets."
Shadow treasurer says housing affordability is not confined to Sydney
Chris Bowen says that although Sydney is "particularly tough" when it comes to housing affordability it is a concern of many Australians wherever they are in the country. The shadow treasurer was asked by ABC's Leigh Sales if he agreed with RBA governor
Glenn Stevens
that high house prices are only really a problem in the New South Wales capital. Mr Bowen said he believes that first home buyers are struggling and people are concerned about their children buying homes in many areas: "Obviously Sydney is where things are particularly acute, but I look at housing prices in Canberra and Melbourne and they're also issues, as they are right around the country." On negative gearing Mr Bowen said that he didn't expect either side in the next election to propose abolishing it altogether and he stressed that those who've invested with the current rules "would not be disadvantaged" by any changes. However he said that any changes would be announced before the next election.