Reports that brokers are being offered up to $20,000 in referral fees has sparked a debate… NSW: Where size really does matter… Queensland home building on course for pre-crisis levels…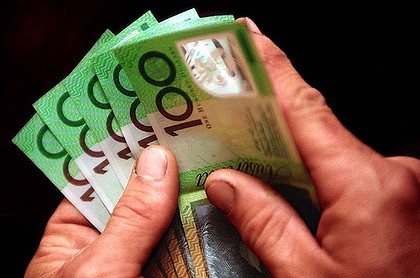 Mortgage broker questions ethics of referral fees
Mortgage brokers have been offered cash by developers in return for providing information about potential investors. The Sydney Morning Herald reports that brokers have been offered around $10,000 to $20,000 to supply leads that result in a sale. A broker who did not wish to be named told the SMH that he considers referral fees to be unethical and does not accept them. The article highlights a loophole in the regulations which means a broker only has to disclose referral fees when offering financing advice; if the referral happens at another time they are not necessarily required to disclose it.
NSW: Where size really does matter
A recent ruling by the Land and Environment Court has caused "chaos" according to the Property Council of Australia. The re-interpretation of the rules on minimum apartment sizes in the state has the potential to cost homebuyers more with costs of complying with size increases adds additional construction costs. The ruling has come under the spotlight after a case involving a developer and Botany City Council focused on two different sets of measurements; a table included in the Residential Flat Design Code and 'rule of thumb' measurements also included in the code. If developers are forced to adhere to the table then a one-bedroom apartment for example would have to be 58sqm in area, rather than the 50sqm mentioned as a 'rule of thumb'.
While 8 square metres may not sound much, it could mean instead of 100 homes in a planned development there would be only room for 86. That would inevitably add to the cost of them all. The Property Council's NSW executive director Glenn Byres said: "We have two separate sets of guidance material from government on the one issue – and it is no wonder there is chaos following. Some projects may be stalled as developers consider the impact on feasibilities. At a time when the city is gripped by concerns about housing affordability and supply, this is the last thing we need."
Queensland home building on course for pre-crisis levels
Home building should return to levels seen before the financial crisis according analysis by the Housing Industry Association. Building approvals data for February have confirmed this although the association highlights that outside of the southeast region things are less certain.
Warwick Temby, HIA's Queensland Executive Director said: "Detached home approvals are up 10 per cent for the three months to February compared with the same period in 2014. For multi-unit approvals the growth has been even stronger at 32 per cent. Even the renovation sector, which has been the slowest sector to respond to record low interest rates, is up 2 per cent over the year."
However while Gold Coast approvals are up 158 per cent, Cairns is up 38 per cent and Brisbane is up 33 per cent; other areas such as Mackay and Gladstone-Biloela are down sharply (72 and 86 per cent respectively.) Overall the HIA expects 41,000 new homes to be started across the state this year.