The Australian Bureau of Statistics has released new data on the building of new homes in 2014… Investors unfairly claiming first home buyer grants… What's the most searched-for suburb in WA?...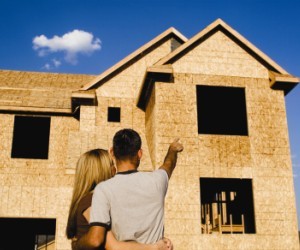 New home starts lower at the end of 2014
New data from the Australian Bureau of Statistics shows that building of new homes declined at the end of 2014. Detached home starts stayed relatively stable in the December quarter but 'other' construction, which is mainly multi-unit dwellings, fell by 21.4 per cent. The aggregate number of new starts fell by 10.6 per cent to 46,125. Over the whole of 2014 there were 17.5 per cent more detached homes started and 18.4 per cent 'other' dwellings. Housing Industry Association economist Geordan Murray commented: "The 2014 calendar year was the nation's strongest on record with almost 198,000 new dwellings commencing construction, 18 per cent more than in the previous year. However, the composition of new home building activity has been quite different to previous cycles owing to the large number of multi-unit dwellings commenced in the major capital cities." He said that the level of building last year has dented the housing shortage but that policymakers need to ensure that the right mix of homes are available to fit with current trends. Meanwhile Nick Proud, executive director residential of the Property Council of Australia said the stats were good news for affordability: "The more new homes we get onto the market, the more the pressure will come off house prices. However the 10.6 per cent drop in new residential home starts sounds a note of caution and is something that should be closely monitored in 2015."
Investors unfairly claiming first home buyer grants
Some unscrupulous investors may be claiming first-home buyer grants and stamp duty concessions in New South Wales despite not being eligible. News Corp Australia Network reports that industry watchdogs say the system is easy to dupe and, as there is not a stringent checking procedure for applications, some owners of multiple properties are slipping through the net and unfairly taking taxpayers' money. In many cases an investor will provide funds to purchase a home that is held in trust for them. Often the ineligibility only comes to light when the 'owner' is made bankrupt and the true ownership of the property is disclosed. However
Mortgage
Choice
broker Philip Sangster told the news network that it would be hard to scam the system as the application process does require a lot of information.
What's the most searched-for suburb in WA?
The Real Estate Institute of Western Australian says that Canning Vale is the suburb most searched for through its website for 2015 so far with 685,000 unique searches since the start of the year. REIWA President David Airey said Canning Vale's great lifestyle made it an appealing location for home buyers: "Canning Vale is the biggest suburb in Perth and has been the top selling suburb for a number of years." However he predicts that there is an emerging challenger to the suburb: "As Canning Vale matures, it would appear that Baldivis is taking over Canning Vale's mantle in terms of size and sales, so I would expect Baldivis, which came in at number 12 for the year to date, will start to dominate our searches more and more."