The focus of commentary is too often on Sydney's hot property market, says RBA governor… Independent real estate agent wins "most accurate" accolade… Tasmania is experiencing resurgence in home building…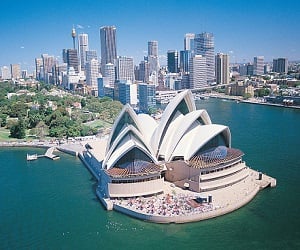 RBA governor says interest rate cuts may come despite Sydney's hot housing market
The governor of the Reserve Bank of Australia
Glenn Stevens
says that even though Sydney's house prices are "rather exuberant" there may be more interest rate cuts to come. Stevens was speaking in New York and said that a balance had to be found between concerns of the booming property market in the NSW capital and the "real economy". The Sydney Morning Herald reports that he said that the focus of commentary was too often on Sydney's high prices, but while that market is a concern he thinks there should be more said about the 80 per cent of Australia where property is not booming. The RBA governor told the audience at the American Australia Association that credit conditions including mortgage lending was very easy but that monetary policy was about a range of considerations.
Independent real estate agent wins "most accurate" accolade
Pilcher Residential, an independent real estate agent operating in the inner-west housing market in Sydney, has been named as the most accurate real estate firm in Australia. The accolade has been bestowed on the firm by house price website realas.com for its ability to predict prices accurately before homes go to auction. Simon and Terri Pilcher, the husband and wife team who run the firm, were accurate to within 5.8 per cent of the actual sale price. The Domain Group says that the duo find that accurately predicting prices means that vendors have a better time at the auctions as people bidding are prepared for the higher actual prices.
Tasmania is experiencing resurgence in home building
Tasmania had a busy year for home building in 2014 according to Property Council of Australia's analysis of ABS data. Seasonally adjusted figures show that in the year to December there was an increase in double figures for both volume and value in Tasmania. New residential building starts increased by 32.2 per cent with the December quarter seeing a 10 per cent rise. Brian Wightman, the PCA's Tasmania executive director said that the more new homes that get to market, the better it is for buyers with prices easing. He says that the growth in building needs to continue for several years and welcomes the opportunity to build on the council's working relationship with the Tasmanian government to help achieve that.